Webcasting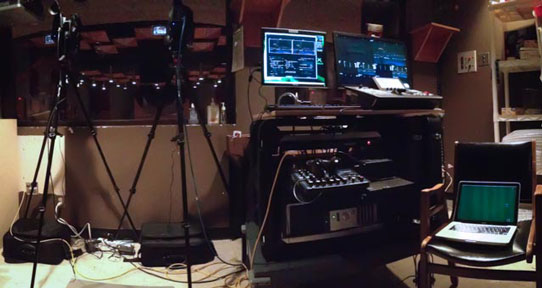 Webcasting produces a live video, audio and multimedia stream over the internet. We are able to broadcast your event or lecture to a global audience on the web, or to a private audience or overflow room.
Examples include:
Lecture broadcast to overflow or global audience,
Webinar with audience questions taken via text or chat room,
Event broadcast, i.e., UVic Convocation Ceremony or School of Music concerts.
This service has recently been enhanced with the addition of High Definition for Live events, dual camera switching, a self-help wizard, Video on Demand (VoD), and Progressive Download. Please see Video on Demand (VoD) for additional information regarding file hosting.
Who can use this service?
Where can you use this service?
Graduations
Concerts
Educational workshops
Public relations briefs
DIY/How to tutorials
New product launches and product demonstrations
Employee training sessions
Breakout sessions
Sporting events, and more
How do I request or access this service?
To request this service, complete a request for webcasting.  We require a minimum of two weeks' notice prior to the start of your event.
What is the cost for this service?
Cost for this service is $100/hour (based upon a minimum of two required staff) with additional charges for:
Site Charge - the room and equipment rental cost (if any)
Bandwidth Charge (cost varies) - There will be additional charges for bandwidth capacity as the number of clients viewing increases. Please note that this data is collected at month end only. When less than 100 concurrent viewers are expected for an event there will be no cost for bandwidth.
Additional Charges - Captured content can be moved to different media types such as DVD or online video.
Email uvicav@uvic.ca or phone 250-721-8292 for details.
When is this service available?
Our normal working hours are from 8:30 am to 4:30 pm, Monday to Friday PST (Pacific Standard Time). Special arrangements can be made for webcasts outside these hours.
How do I get help with this service?
Contact Media Services for help with this service: