Faculty & staff resources
Find the latest COVID-19 information for faculty, librarians and staff.
Notices
On September 30, the university will be closed and the flags will be lowered to pause, reflect and honour the children and survivors of residential schools, and acknowledge the lasting impacts that...
UVic Libraries is pleased to launch the Faculty Success campaign to highlight the diverse research and teaching partnerships that we have with faculty from all disciplines across the university.
Librarians can help your students to shape their research questions and find and cite high-quality sources. Students can book an appointment with a librarian today.
More notices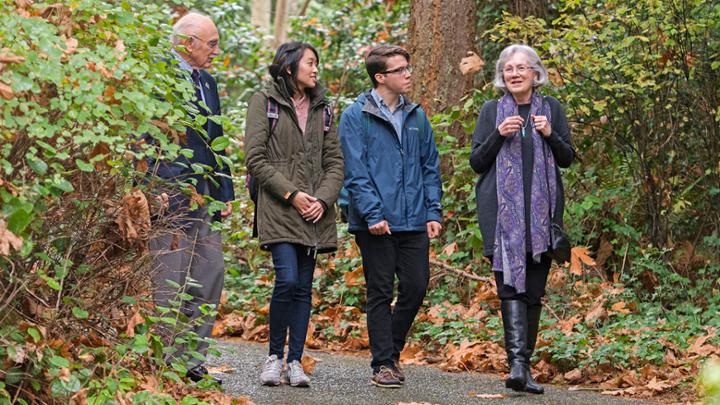 Invest in your UVic
Are you passionate about supporting students, teaching, research or community outreach? Whatever cause you care about, your gift will open doors and create bright futures. Discover the many options for faculty and staff giving.
Emergency contacts
Use these contacts if you need immediate help:
Ambulance, fire, police: 9-1-1