Faculty & staff resources
Find the latest COVID-19 information for faculty, librarians and staff.
Notices
Further to our update on Dec. 16, the UVic Board of Governors and the members of the Professional Employees Association (PEA) have now ratified a new agreement under government's Shared Recovery...
Discrimination and harassment are never okay. At UVic, we work hard to prevent bullying and harassment, and to act on complaints of such behaviour promptly, fairly and judiciously.
Following months of negotiations, a tentative collective agreement has been reached between the University of Victoria and the Faculty Association, representing more than 960 faculty members and librarians...
More notices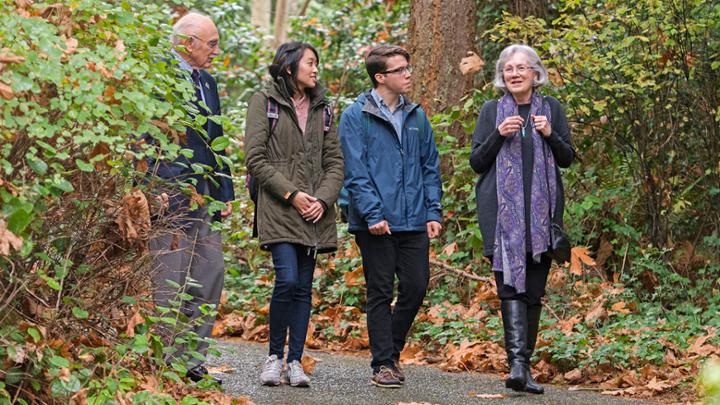 Invest in your UVic
Are you passionate about supporting students, teaching, research or community outreach? Whatever cause you care about, your gift will open doors and create bright futures. Discover the many options for faculty and staff giving.
Emergency contacts
Use these contacts if you need immediate help:
Ambulance, fire, police: 9-1-1