Faculty & staff resources
Find the latest COVID-19 information for faculty, librarians and staff.
Notices
As we look forward to welcoming new and returning students for the fall term, UVic is continuing to manage the evolving impacts of COVID-19 on our community. We remain committed to maintaining a safe...
The Senate Committee on Honorary Degrees and Other Forms of Recognition considers recommendations to the Senate of candidates for Honorary Degrees.
Environment Canada has issued a heat warning for our region. This is a reminder for our campus community to be sun safe when outdoors and stay hydrated during hot weather.
More notices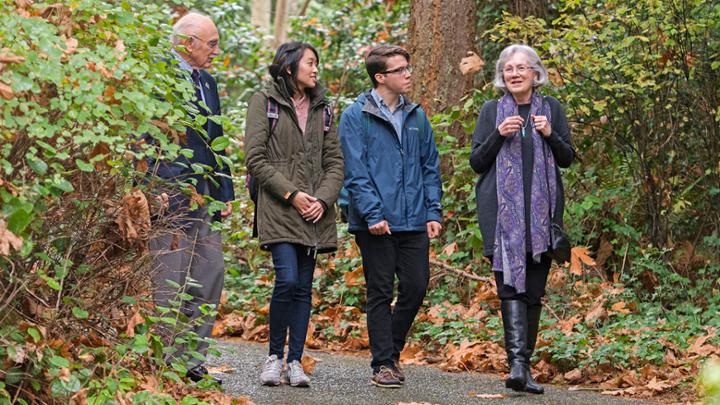 Invest in your UVic
Are you passionate about supporting students, teaching, research or community outreach? Whatever cause you care about, your gift will open doors and create bright futures. Discover the many options for faculty and staff giving.
Emergency contacts
Use these contacts if you need immediate help:
Ambulance, fire, police: 9-1-1