Faculty & staff resources
Find the latest COVID-19 information for faculty, librarians and staff.
Notices
The Cornett building has been cleared and classes and activities within that building will resume. The safety of our students, faculty and staff is of utmost importance to UVic. Police will remain...
A tentative collective agreement has been reached between the University of Victoria and CUPE 4163.
Updates to BCCDC self-isolation requirements and info on how to stay healthy during cold & flu season.
More notices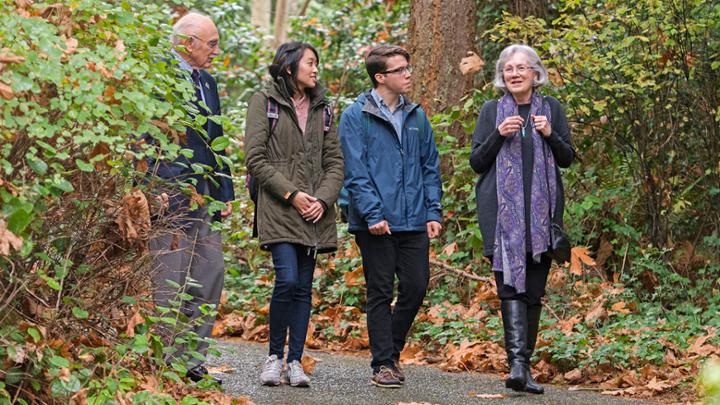 Invest in your UVic
Are you passionate about supporting students, teaching, research or community outreach? Whatever cause you care about, your gift will open doors and create bright futures. Discover the many options for faculty and staff giving.
Emergency contacts
Use these contacts if you need immediate help:
Ambulance, fire, police: 9-1-1