Faculty & staff resources
Find the latest COVID-19 information for faculty, librarians and staff.
Notices
Further to our last update on March 18, the University of Victoria and CUPE 917 reached a new tentative collective agreement under the BC government's Shared Recovery Mandate on May 25, 2023.
The university flag will be lowered on May 4 in honour of Kim Carver, a Continuing Studies employee who passed away on April 7
On May 1, 2023, students, faculty and staff are participating in nationwide action to urge the federal government to increase funding for graduate students and post-doctoral scholars.
More notices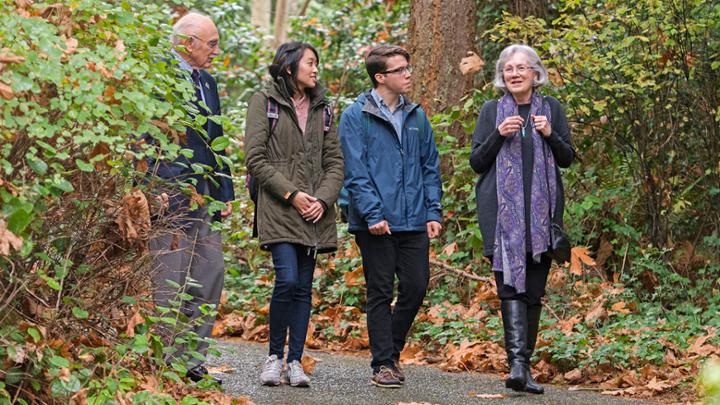 Invest in your UVic
Are you passionate about supporting students, teaching, research or community outreach? Whatever cause you care about, your gift will open doors and create bright futures. Discover the many options for faculty and staff giving.
Emergency contacts
Use these contacts if you need immediate help:
Ambulance, fire, police: 9-1-1