Faculty & staff resources
Find the latest
COVID-19 updates
 for faculty, instructors, librarians and staff.
Notices
Facilities Management will be prioritizing projects over the next several months as staff and faculty transition to working on campus and several major campus infrastructure projects continue.
President Kevin Hall comments on the need for UVic to address its role in perpetuating colonial systems and violence inflicted on Indigenous people by exploring its historic partnerships and relationships.
Now that UVic's Winter Session 2021/22 timetable is live, learn how you can support international students this fall.
More notices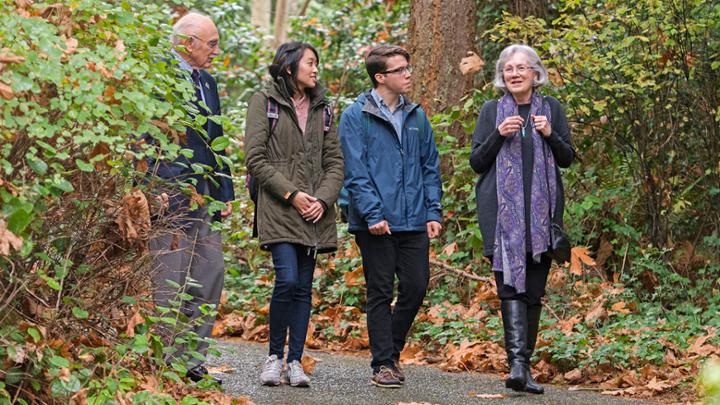 Invest in your UVic
Are you passionate about supporting students, teaching, research or community outreach? Whatever cause you care about, your gift will open doors and create bright futures. Discover the many options for faculty and staff giving.
Emergency contacts
Use these contacts if you need immediate help:
Ambulance, fire, police: 9-1-1