Faculty & staff resources
Find the latest
COVID-19 updates
 for faculty, instructors, librarians and staff.
Notices
You can now use a contactless app to pay for daily or weekly campus parking. Download the free HonkMobile app to pay for parking directly from your phone.
For those of us returning to campus, and even for those of us who are continuing to work on campus, things will certainly feel different this fall. Here are a few things you can expect.
UVic will continue to offer a blend of face-to-face and online instruction for the spring term. We are looking at ways to safely open up the campus more while keeping aligned with public health guidelines.
More notices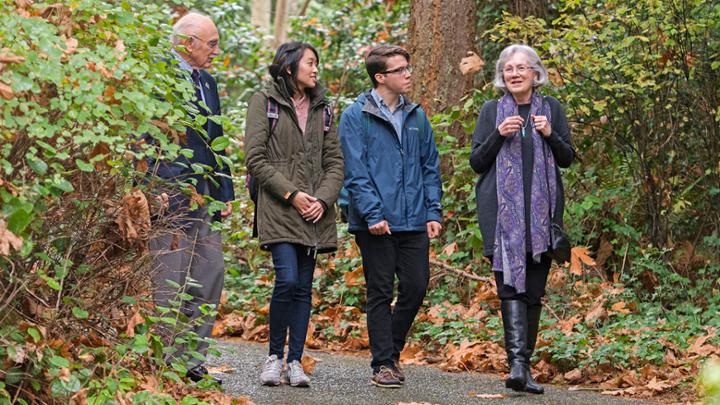 Invest in your UVic
Are you passionate about supporting students, teaching, research or community outreach? Whatever cause you care about, your gift will open doors and create bright futures. Discover the many options for faculty and staff giving.
Emergency contacts
Use these contacts if you need immediate help:
Ambulance, fire, police: 9-1-1