Video production
Available to faculty and staff, Media Services video production service produces high-quality media productions. Our group aspires to present your material in the most engaging manner, to reach and inspire your audience, for any budget, or any delivery.
If you need help making media yourself, check out our Crash Course in Video.

Our studio space can be configured for video interview recording, audio recording, or for other creative repurposing.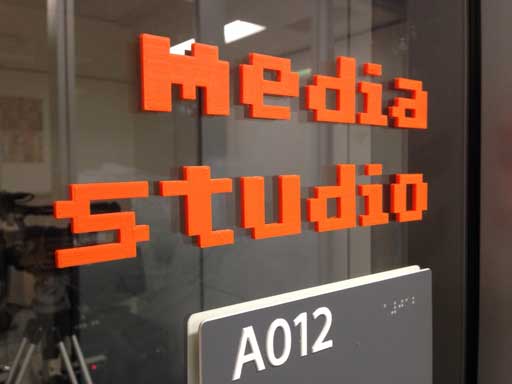 We can provide:
concept development
project management, planning and budgeting

casting

location scouting

pre-interviewing

adding production value

video and audio recording production

in-studio or on-campus location shooting

4K camera

lighting package

editing

music

design and motion graphics

colour grading

title design, graphic design, bumpers

format conversion 

16mm, VHS, DVD, miniDV, MP4, avi, mov, etc.
Production Demo Reel
Recent Productions
Three videos for Elizabeth Denham, UK Information Commissioner at the Information Commissioner's Office (ICO). A recorded presentation for the TechUK ethics summit, a Christmas video for her staff and a tribute video for a retiring colleague, December 2019
A recorded presentation for

Gayle Gorrill

, VPFO, for the Spotlight Forum, December 2019
"

Privacy and International Democratic Engagement", a recorded presentation for Colin Bennett, Professor in Political Science, October 2019

A series of short video interviews for Dan Russek, Associate Professor in Hispanic and Italian Studies, September 2019
"Get to Know your Gustavson" for the Gustavson School of Business, August 2019.
A series of instructional videos for Matt Moffatt of the PoND (Polymer Nanoparticles for Drug Delivery) Multi-institutional training program, March 2019
3 Minute Thesis, Graduate Studies, March 2019
A promotional video for David Dunne, Professor of Innovation & Design, and Director of UVic MBA Program, for his new book, Design Thinking at Work, October 2018
Interview with Dr. Trevor Hancock, Public Health and Social Policy, for the Fuse International Conference, August 2018
A series of lectures and lab demos for the PoND (Polymer Nanoparticles for Drug Delivery) Multi-institutional training program, October 2017
Media Services promotional videos for Digital Signage, December 2016
Skype Chat Invitation, Student Marketing & Communication, October 2016
Dean Klein Welcome,

Peter B. Gustavson 

School of Business,

 August 2016
PHSP Welcome, Public Health & Social Policy, August 2016
Convocation Instruction, Ceremonies and Events, August 2016
Time Management for Graduates, Learning and Teaching Centre, July 2016
Who can use this service?
How do I request this service?
To request this service, complete the request form.  We require a minimum of two weeks' notice prior to the start of your event.
What is the cost for this service?
Costs vary. Production services are charged at $50 per hour.  We are happy to work with you on a budget estimate.
Email uvicav@uvic.ca or phone 250-721-8292 for details.
When is this service available?
The Media Services Department is open Monday to Friday, 8:30 a.m. to 4:30 p.m.
How do I get help with this service?
Contact the Media Services for help with this service: