Canadian Alcohol Policy Evaluation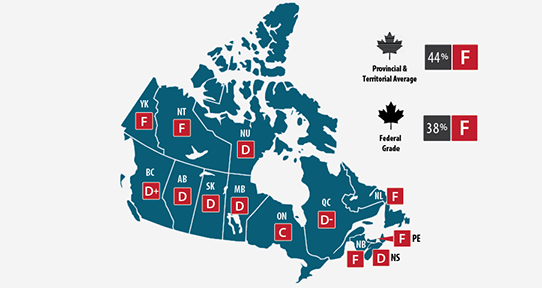 The Canadian Alcohol Policy Evaluation (CAPE), which has a track record of strengthening Canada's response to alcohol-related harm, is an ongoing project that systematically evaluates the degree of implementation of provincial, territorial, and federal alcohol policies under 11 evidence-based alcohol policy domains.
CAPE was initially developed and implemented in 2013 (CAPE 1.0), and then updated, refined, and expanded in 2019 (CAPE 2.0). The next round (CAPE 3.0) will be launched in 2022 alongside a national alcohol policy community of practice.
Join the CAPE Community of Practice.
Read our 2021 paper on CAPE stakeholder engagement in Drug and Alcohol Review.
View the CAPE 2.0 infographic.
View our CAPE 2.0 interactive policy mapping tool.
The CAPE CoP aims to establish a national alcohol policy community which builds and sustains long-term connections, collaborations, and professional development between diverse stakeholders, and increases both awareness and knowledge of emerging alcohol-related research and policies through a range of different mobilization activities and events. The CAPE CoP is comprised of a national email listserv, policy forums, roundtable discussions, research presentations, and capacity-building sessions related to alcohol policy. All public-facing CoP resources are available on the main CAPE project page.

Interested in joining the CAPE CoP or have an event idea? Register here.
Questions or feedback related to the CAPE CoP? Email our coordinator: <nicolevi@uvic.ca>.
Researchers
Mark Asbridge (Co-Investigator | Dalhousie University, NS )
Dr. Russell Callaghan (Co-Investigator |Canadian Institute for Substance Use Research, University of Victoria, BC; University of Northern British Columbia, BC)
Dr. Marilou Gagnon (Co-Investigator | Canadian Institute for Substance Use Research, University of Victoria, BC)
Norman Giesbrecht (Co-Principal Investigator | Centre for Addiction and Mental Health, ON)
Robert Mann (Senior Scientist, Centre for Addiction and Mental Health, Toronto, ON )
Dr. Tim Naimi (Co-Principal Investigator | Canadian Institute for Substance Use Research, University of Victoria, BC)
Jacob Shelley (Co-Investigator | Health Ethics, Law & Policy (HELP) Lab, Western University, ON)
Dr. Adam Sherk (Co-Investigator | Canadian Institute for Substance Use Research, University of Victoria, BC)
Kevin Shield (Co-Investigator | Centre for Addiction and Mental Health, ON)
Robert Solomon (Co-Investigator | Western University, ON)
Dr. Tim Stockwell (Co-Principal Investigator | Canadian Institute for Substance Use Research, University of Victoria, BC)
Dr. Kara Thompson (Co-Investigator | St. Francis Xavier University, NS)
Fariha Alam (Research Associate, Canadian Institute for Substance Use Research, University of Victoria, BC)
Amanda Farrell-Low (Communications Officer, Canadian Institute for Substance Use Research, University of Victoria, BC)
Kate Vallance ( Research Associate, Canadian Institute for Substance Use Research, Victoria, BC)
Nicole Vishnevsky (Research Assistant, Canadian Institute for Substance Use Research, University of Victoria, BC)
Ashley Wettlaufer (Methods Specialist, Centre for Addiction and Mental Health, ON)