Projects
Featured Projects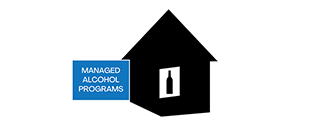 What is a Managed Alcohol Program (MAP)? Where are they being implemented? Are they effective? CISUR is leading CMAPS, a Canada-wide study on Managed Alcohol Programs.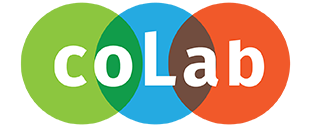 CISUR's Collaborative Community Laboratory on Substance Use and Harm Reduction (Co/Lab) is a collaborative network for research and knowledge exchange that aims to promote health and health equity for people who use drugs and alcohol.
The Canadian Institute for Substance Use Research is committed to both conducting high-quality research and contributing to constructive communication and cooperation between producers, intermediaries and users of various types of knowledge. This knowledge is vital to the implementation of evidence-based policy and practice related to substance use, addiction and related harms in our province and beyond. Ultimately, we aim to promote health for everyone in our society. This involves attention to
the epidemiology of substance use,
population level and the setting of specific health promotion strategies, and
treatment systems and innovative intervention programs.
Active projects
The following is a current A-Z list of active projects. You can also view information on some of the archived projects CISUR has been involved in previously.
Title
Researchers
Youth Experiences Project: Police discretion with youth who use illicit substances
Dr. Scott Macdonald
Dr. Bernie Pauly
Dr. Eric Roth
Dr. Scot Wortley
Dr. Mikael Jansson
Dr. Steven Baron
Dr. Tim Stockwell
Dr. Zina Lee
Dan Reist
Dr. Cecilia Benoit
Dr. Nathan Lachowsky
Dr. Karen Urbanoski
Dr. Marion Selfridge
Dr. Kiffer Card
Dr. Alissa Greer

Visions: BC's mental health and substance use journal
Dr. Trudy Norman

Evaluation of the Victoria SAFER program
Dr. Bernie Pauly
Dr. Karen Urbanoski
Dr. Gillian Kolla
Nancy Henderson
Fred Cameron
Heather Stuart
John Nelken
Jane McCall
Corey Ranger
Kim Toombs
Jack LeMaistre
Jerry Majalahti
Carissa Pozzi

Reducing alcohol-related harm for people experiencing homelessness and housing instability during COVID19: A Vancouver Island case study
Dr. Bernie Pauly
Dr. Jennifer Robinson

Vancouver Island Drug Checking Project
Dr. Bruce Wallace
Hore, D.

An updated systematic review and meta-analysis of alcohol use and all-cause mortality
Dr. Tim Stockwell
Dr. Jinhui Zhao
Dr. Tim Naimi

Comprendre le travail du sexe
Dr. Cecilia Benoit
Dr. Mikael Jansson

Understanding Sex Work
Dr. Cecilia Benoit
Dr. Mikael Jansson
Brett Koenig
Dr. Andrea Mellor

Strengthening safety nets to improve access to substance use and mental health services to optimize youth-determined health and wellness
Dr. Cecilia Benoit
Cloutier, D.
Surrounded by Cedar Child and Family Services (SCCFS)
Victoria Youth Clinic Society (VYCS)
Dr. Andrea Mellor
BC for Children and Youth (RCY)
Premji, Z.
Dr. Tim Naimi
Brett Koenig

Strengthening the foundation of the home: Developing staff wellness strategies in Indigenous alcohol harm reduction services
Dr. Bernie Pauly
Dr. Tim Stockwell
Hunt-Jinnouchi, F.
Dueck, M.

Spectroscopy for the masses: Training the community to operate drug-checking technologies as a response to the overdose crisis
Dr. Bruce Wallace
Hore, D.
Aasen. J.
Cartwright, J.
Davison, C.
Jensen, K.
Phillips, P.
Price, M.
Stanwick, R.

Socio-cultural and environmental health risks and resilience among street-based women and transgender sex workers
Orchard, T.
Dr. Cecilia Benoit
Burch, M.
Mohoney, R.
Oliver, V.

Sex workers as educators: networking HIV prevention strategies
Dr. Cecilia Benoit
Reading, C.
Dr. Mikael Jansson
Atchison, C.
Shumka, Leah
Dr. Rachel Phillips
Potvin, N.
Clouthier, D.
Salvati, S.
Belle-Isle, Lynne

Alcohol and other drug screening and education
Dyck, Tim
Dr. Trudy Norman

A Scoping Review and Developing a Continuum of Safer Supply Models
Dr. Bernie Pauly
BC Public Health Officer

A mixed methods evaluation of safer supply initiatives to reduce illicit drug overdose in BC
Dr. Karen Urbanoski
Dr. Bernie Pauly
Dr. Bohdan Nosyk
Dr. Amanda Slaunwhite
Dr. Brittany Barker
Jenny Cartwright

The Safer Bathroom Toolkit
Dr. Marilou Gagnon
Shannon Riley
Kali-olt Sedgemore
Trevor Goodyear

The Protection of Communities and Exploited Persons Act: A structural intervention impacting health equity for sex workers
Dr. Cecilia Benoit
Dr. Mikael Jansson
Atchison, C.
Dan Reist
Abel, G.
Aveline, D.
Casey, L.
Field, E.
Magnus, S.
Orchard, T.
Dr. Rachel Phillips
Reimer, W.
Shaver, F.

Promoting Dialogue
Dyck, Tim
Dr. Trudy Norman

P2P: Peer 2 Peer Support
Buxton, Jane
Dr. Bernie Pauly

Developing a roadmap for nurse-assisted injection in BC's supervised consumption services
Dr. Marilou Gagnon
Tim Gauthier
Kirstin McLaughlin
Sandra Ka Hon Chu and India Annamanthadoo
Virginie Dalpé
Ellery Cleveland, Marjory Ditmars, Kathleen Gregg, Kirsti Hlady

Northern Territories Alcohol Labels Study
Dr. Erin Hobin
Dr. Tim Stockwell
Hammond, D.
Greenfield, T.
Paradis, C.
Kate Vallance
Weerasinghe, A.
Rosella, L.
Shokar, S.
Schoueri-Mychasiw, N.
McGavock, J.
Dr. Jinhui Zhao

The potential impact of alcohol minimum unit pricing and alcoholic beverage labelling as a cancer prevention intervention in Canada, by socioeconomic status, at the national, provincial and territorial levels
Dr. Tim Stockwell
Cukier, S.
de Groh, M.
Haligan, M.
Hobin, E.
McEachren, J.
Dr. Tim Naimi
Dr. Adam Sherk
Shield, K.
Thomas, G.

The Canadian Managed Alcohol Program Studies (CMAPS)
Dr. Bernie Pauly
Dr. Tim Stockwell
Dr. Jinhui Zhao
Sybil Goulet-Stock
Dierdre Ratenberg
Brittany Graham
Jenny Cartwright
There are over 50 additional co-investigators, knowledge users, collaborators, students and community partners working with us on the study.

Decolonizing and Reorienting Health Systems Towards Health Equity: The xaȼqanaǂ ʔitkiniǂ (Many Ways of Working on the Same Thing) Research project
Dr. Sana Shahram
Dr. Bernie Pauly
Horsethief, C.
Pierre, S.
Kent, A.
Sumac, S.
Keyes, S.
Sam, S.
Murray, K.
Driscoll, J.
Elders Advisory Council
Ktunaxa Nation Council
Interior Health
National Collaborating Centre for Determinants of Health

Managed alcohol and cannabis substitution: A feasibility study
Dr. Bernie Pauly
Dr. Tim Stockwell
Sutherland, Christy
Dr. Gerald Thomas
Dr. Bruce Wallace
Dr. Karen Urbanoski
Dr. Russel Callaghan
Crabtree, Alexis
Dr. Jinhui Zhao
Jordan, Michelle
Keating, Katie
MacDonald, Patty
Page, Scott
Kuhelke, Ron
MacQuatt, Ray
Muckle, Wendy
Manuel, Nelson
McGuinness, Julie
Phillips, Jack
Wishart, Michelle

Youth-Led Development of Lower-Risk Cannabis Use Guidelines for Individuals Aged 13 To 18: A Pathway to Better Mental Health and Wellness
Dr. Cecilia Benoit
Dr. Kiffer Card
Dr. Mikael Jansson
Korol, K.
Koenig, B.
Lee, J.
Thompson, B.
Dr. Marion Selfridge

Integrating a low-barrier drug checking platform into public health responses to overdose
Hore, D.
Dr. Bruce Wallace
Storey, M.A.
Barnes, R.
Cameron, F.
Jensen, K.
Jones, R.
Thompson, T.
Stanwick, R.
Davison, C.

Investing in Police and Non-Profit Organizational Partnerships to Enhance Responses to Sexual Assault of Sex Workers
Dr. Rachel Phillips
Dr. Cecilia Benoit

The International Model of Alcohol Harms and Policies (InterMAHP)
Dr. Adam Sherk
Dr. Tim Stockwell
Dr. Jürgen Rehm
Dorocicz, J.
Dr. Kevin Shield

Closing the gaps on HIV and Hepatitis C prevention, treatment and care: Lessons learned from safe supply programs and supervised consumption services
Dr. Marilou Gagnon
Guta, Adrian
Dr. Gillian Kolla
Dr. Bernie Pauly

Implementing innovations in drug checking: A harm reduction pilot in response to illicit drug overdose
Hore, D.
Dr. Bruce Wallace

Exploring the Ethical Tensions and Professional Implications of Incentivized Health Care: A Case Study
Dr. Marilou Gagnon
Guta, Adrian
Bungay, Victoria A.
Murray, Stuart J.
Upshur, Ross E.

Impact of alcohol labelling on health outcomes in Canada
Dr. Adam Sherk
Dr. Tim Stockwell

Realizing the Right to Housing: The Housing Justice Project
Dr. Bernie Pauly
Gibson, D.
Chaland, N.
Swain, S.
Cujeko, M.
Sweetnam, S.

Here to Help (information products)
Dr. Trudy Norman

Healthy mothers, healthy families: Evaluating integrated treatment for pregnant and parenting women with addictions
Dr. Karen Urbanoski
Milligan, K.
Henderson, J.
Niccols, A.
Gomes, T.
de Oliveira, C.
Cain-Moroz, D.
Hume, L.
Acco Weston, N.

Healthy Minds | Healthy Campuses
Dyck, Tim

Girls Experiencing Multiple Challenges
Dr. Cecilia Benoit
Dr. Andrea Mellor
Premji, Z

Gender, violence and health: Contexts of vulnerabilities, resiliencies and care among people in the sex industry
Dr. Cecilia Benoit
Abel, G.
Atchison, C.
Davies, S.
Goodyear, M.
Hallgrimsdottir, H.
Dr. Mikael Jansson
McCarthy, B.
Pacey, K.
Dr. Rachel Phillips
Dan Reist
Shabna, A.
Shannon, K.,
Shaver, F.
Spittal, P,

Estimating the impact of alcohol use on health harms and the effects of having different price policies in Quebec
Dr. Tim Stockwell
Dr. Adam Sherk

Drug user knowledge and drug checking evidence: Knowledge synthesis actions to reduce overdose in Island Health
Dr. Bruce Wallace
Russell, G.
Gill, C.
Hore, D.
Tupper, K.
Piotr Burek
Abby Hutchison
Strosher, H.

Drug Checking: A new tool in the toolbox
Dr. Bruce Wallace
Hore, D.

Drug checking: Enhancing scalability to effect systems change
Dr. Bruce Wallace
Hore, D.
Cartwright, J.
Davison, C.
Jensen, K.
Dr. Bernie Pauly
Stanwick, R.
Tupper, K.
Wilson, M.

The economic costs of substance use in Canada (CSUCH)
Dr. Tim Stockwell
Matthew Young
Dr. Scott Macdonald
Dr. Adam Sherk
Wallingford, S.
Sorge, J.
Kent, P.
Dorocicz, J.
Fairbank, J.
Dr. Jinhui Zhao
Biggar, E.
Hall, B.

Compulsory addiction treatment: toward evidence-based policy and practice
Dr. Karen Urbanoski
Hering, R.
Dr. Scott Macdonald
Wild, T.C.

BC Co/Lab
Dr. Bernie Pauly
Dr. Karen Urbanoski
Dr. Tim Stockwell
Dan Reist
Dr. Bruce Wallace
Dr. Sana Shahram
Dr. Nathan Lachowsky
Dr. Adam Sherk
Buxton, Jane
Jenny Cartwright
Thea van Roode
The project team includes partners from BC/Yukon Association of Drug War Survivors (BCYADWS), SOLID Outreach Society, Rural Empowered Drug Users Network (REDUN), Island Crisis Care Society, AVI Health and Community Services, AIDS Network Kootenay Outreach and Support Society, Interior Health Authority, Island Health, BC Centre for Disease Control, BC Ministry of Health, BC Ministry of Mental Health and Addictions, Overdose Emergency Response Centre, National Collaborating Centre for Determinants of Health, Public Health Agency of Canada, Canadian Community Epidemiology Network on Drug Use, and Canadian Drug Policy Coalition.

The role of child protection in substance use services for women
Dr. Karen Urbanoski
Milligan, K.
Cummings, K.
Goodman, D.
Gordon, S.
Patricelli, S.
Cheung, C.

What happens after cannabis legalization? Documenting the experiences of people who use cannabis for therapeutic purposes
Dr. Marilou Gagnon
Guta, Adrian
Nickerson, Jason W.
Strike, Carol J.
Walsh, Zac
McNeil, Ryan
Chow, Nancy
Elliot, Richard
Stratton, Trevor

Cannabis Substitution of Alcohol as a Component of Managed Alcohol Programs: Pilot Intervention and Evaluation
Dr. Bernie Pauly
Dr. Tim Stockwell
Sybil Goulet-Stock
Dr. Jennifer Robinson

Impact of Marijuana Policies on Alcohol Use and Alcohol-Related Mortality
Dr. Tim Naimi

Canadian Alcohol Policy Evaluation
Dr. Tim Naimi
Dr. Tim Stockwell
Dr. Norman Giesbrecht
Dr. Marilou Gagnon
Dr. Russel Callaghan
Dr. Adam Sherk
Dr. Mark Asbridge
Dr. Jacob Shelley
Dr. Kevin D. Shield
Robert Solomon
Dr. Kara Thompson
Amanda Farrell-Low
Ashley Wettlaufer
Kate Vallance
Nicole Vishnevsky
Elizabeth Farkouh
Bella Priore
Tina Price

Beyond the 'missing women inquiry': Empowering sex workers as social justice advocates
Dr. Cecilia Benoit
Dr. Andrea Mellor
Brett Koenig

BC Partners Evaluation
Dr. Trudy Norman

BC Alcohol and Other Drug (AOD) monitoring project
Dr. Tim Stockwell
Dr. Adam Sherk
Dr. Jinhui Zhao
Dorocicz, J.

An evaluation of alternative methods of presenting health risks of alcohol to young adults
Dr. Tim Stockwell
Priore, Bella
Sybil Goulet-Stock
Dr. Tim Naimi

An updated rapid review on the potential effectiveness of alcohol warning labels
Dr. Tim Stockwell
Sybil Goulet-Stock
O'Brien, P.
Hobin, E.
Hammond, D.
Paradis, C.
Greenfield, T.
Zuckermann, A.
Kate Vallance

Systematic error and confounding: Meta-analyses of alcohol and disease
Chikritzhs, T.
Dr. Tim Stockwell
Dr. Tim Naimi
Dr. Jinhui Zhao

Alcohol and Health Web App
Dr. Tim Naimi
Dr. Tim Stockwell
Dr. Adam Sherk
Dr. Kevin D. Shield
Priya Johal
Andrea Cowan
Keegan Lawrence
The project team also includes partners from the Canadian Centre on Substance Use and Addiction (CCSA), an advisory group of knowledge users from across Canada, and other CISUR staff.

Estimates of Alcohol-Attributable Deaths and Years of Potential Life Lost in the United States and Analytic Methods
Dr. Tim Naimi
Dr. Adam Sherk

back to top