Projects
Featured Projects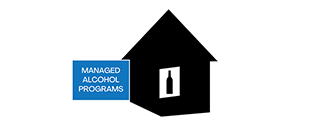 What is a Managed Alcohol Program (MAP)? Where are they being implemented? Are they effective? CISUR is leading CMAPS, a Canada-wide study on Managed Alcohol Programs.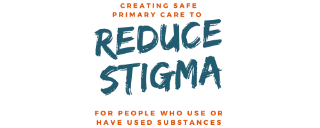 CISUR's Reducing Stigma in Primary Care Project brings together people who use or have used substances, academic researchers, physicians, and health planners to develop a model of safe primary care for this population.
The Canadian Institute for Substance Use Research is committed to both conducting high-quality research and contributing to constructive communication and cooperation between producers, intermediaries and users of various types of knowledge. This knowledge is vital to the implementation of evidence-based policy and practice related to substance use, addiction and related harms in our province and beyond. Ultimately, we aim to promote health for everyone in our society. This involves attention to
the epidemiology of substance use,
population level and the setting of specific health promotion strategies, and
treatment systems and innovative intervention programs.
Active projects
The following is a current A-Z list of active projects. You can also view information on some of the archived projects CISUR has been involved in previously.
Title
Researchers
Youth Experiences Project: Police discretion with youth who use illicit substances
Dr. Scott Macdonald
Dr. Bernie Pauly
Dr. Eric Roth
Dr. Scot Wortley
Dr. Mikael Jansson
Dr. Steven Baron
Dr. Tim Stockwell
Dr. Zina Lee
Dan Reist
Dr. Cecilia Benoit
Dr. Nathan Lachowsky
Dr. Karen Urbanoski
Dr. Marion Selfridge
Dr. Kiffer Card
Dr. Alissa Greer

Visions: BC's mental health and substance use journal
Dan Reist
Dr. Trudy Norman

Spectroscopy for the masses: Training the community to operate drug-checking technologies as a response to the overdose crisis
Dr. Bruce Wallace
Hore, D.
Aasen. J.
Cartwright, J.
Davison, C.
Jensen, K.
Phillips, P.
Price, M.
Stanwick, R.

Socio-cultural and environmental health risks and resilience among street-based women and transgender sex workers
Orchard, T.
Dr. Cecilia Benoit
Burch, M.
Mohoney, R.
Oliver, V.

Sex workers as educators: networking HIV prevention strategies
Dr. Cecilia Benoit
Reading, C.
Dr. Mikael Jansson
Atchison, C.
Shumka, Leah
Dr. Rachel Phillips
Potvin, N.
Clouthier, D.
Salvati, S.
Belle-Isle, Lynne

Alcohol and other drug screening and education
Dan Reist
Dyck, Tim

The safer washroom campaign: Disseminating best practices in the public and private sectors
Dr. Marilou Gagnon
Riley, Shannon
Sedgemore, Kali
Goodyear, Trevor

Perspectives of People who use Drugs on Safer Supply: A concept mapping study
Dr. Bernie Pauly
Dr. Karen Urbanoski
Hobbs, Heather
Ginger Sullivan
Cameron, Fred
Stuart, Heather
McCall, Jane
Ranger, Corey

The Protection of Communities and Exploited Persons Act: A structural intervention impacting health equity for sex workers
Dr. Cecilia Benoit
Dr. Mikael Jansson
Atchison, C.
Dan Reist
Abel, G.
Aveline, D.
Casey, L.
Field, E.
Magnus, S.
Orchard, T.
Dr. Rachel Phillips
Reimer, W.
Shaver, F.

Promoting Dialogue
Dan Reist

Provincial peer network evaluation
Dr. Bernie Pauly
Dr. Karen Urbanoski

P2P: Peer 2 Peer Support
Buxton, Jane
Dr. Bernie Pauly

Developing a roadmap for nurse-assisted injection in BC's supervised consumption services
Dr. Marilou Gagnon
Gauthier, Tim
McLaughlin, Kirstin
Ka Hun Chu, Sandra
Dalpé, Virginie

Northern Territories Alcohol Labels Study
Dr. Erin Hobin
Dr. Tim Stockwell
Hammond, D.
Greenfield, T.
Paradis, C.
Kate Vallance
Weerasinghe, A.
Rosella, L.
Shokar, S.
Schoueri-Mychasiw, N.
McGavock, J.
Dr. Jinhui Zhao

The Canadian Managed Alcohol Program Study (CMAPS)
Dr. Bernie Pauly
Dr. Tim Stockwell
Wettlaufer, Ashley
Chow, Clifton
Kate Vallance
Meaghan Brown
Brittany Graham
There are over 50 additional co-investigators, knowledge users, collaborators, students and community partners working with us on the study.

Decolonizing and Reorienting Health Systems Towards Health Equity: The xaȼqanaǂ ʔitkiniǂ (Many Ways of Working on the Same Thing) Research project
Dr. Sana Shahram
Dr. Bernie Pauly
Horsethief, C.
Pierre, S.
Kent, A.
Sumac, S.
Keyes, S.
Sam, S.
Murray, K.
Driscoll, J.
Elders Advisory Council
Ktunaxa Nation Council
Interior Health
National Collaborating Centre for Determinants of Health

Managed alcohol and cannabis substitution: A feasibility study
Dr. Bernie Pauly
Dr. Tim Stockwell
Sutherland, Christy
Dr. Gerald Thomas
Dr. Bruce Wallace
Dr. Karen Urbanoski
Dr. Russel Callaghan
Crabtree, Alexis
Dr. Jinhui Zhao
Jordan, Michelle
Keating, Katie
MacDonald, Patty
Page, Scott
Kuhelke, Ron
MacQuatt, Ray
Muckle, Wendy
Manuel, Nelson
McGuinness, Julie
Phillips, Jack
Wishart, Michelle

Youth-Led Development of Lower-Risk Cannabis Use Guidelines for Individuals Aged 13 To 18: A Pathway to Better Mental Health and Wellness
Dr. Cecilia Benoit
Dr. Kiffer Card
Dr. Mikael Jansson
Korol, K.
Koenig, B.
Lee, J.
Thompson, B.
Dr. Marion Selfridge

Integrating a low-barrier drug checking platform into public health responses to overdose
Hore, D.
Dr. Bruce Wallace
Storey, M.A.
Barnes, R.
Cameron, F.
Jensen, K.
Jones, R.
Thompson, T.
Stanwick, R.
Davison, C.

Investing in Police and Non-Profit Organizational Partnerships to Enhance Responses to Sexual Assault of Sex Workers
Dr. Rachel Phillips
Dr. Cecilia Benoit

The International Model of Alcohol Harms and Policies (InterMAHP)
Dr. Adam Sherk
Dr. Tim Stockwell
Dr. Jürgen Rehm
Sam Churchill
Dorocicz, J.
Dr. Kevin Shield

Integration of HIV and Hepatitis C Care in Overdose Prevention Sites: What are the Gaps?
Dr. Marilou Gagnon
Guta, Adrian
Dr. Gillian Kolla
Dr. Bernie Pauly

Implementing innovations in drug checking: A harm reduction pilot in response to illicit drug overdose
Hore, D.
Dr. Bruce Wallace

Exploring the Ethical Tensions and Professional Implications of Incentivized Health Care: A Case Study
Dr. Marilou Gagnon
Guta, Adrian
Bungay, Victoria A.
Murray, Stuart J.
Upshur, Ross E.

Here to Help (information products)
Dan Reist
Dr. Trudy Norman

Helping schools
Dan Reist

Healthy mothers, healthy families: Evaluating integrated treatment for pregnant and parenting women with addictions
Dr. Karen Urbanoski
Milligan, K.
Henderson, J.
Niccols, A.
Gomes, T.
de Oliveira, C.
Cain-Moroz, D.
Hume, L.
Acco Weston, N.

Healthy Minds | Healthy Campuses
Dan Reist
Dyck, Tim

Gender, violence and health: Contexts of vulnerabilities, resiliencies and care among people in the sex industry
Dr. Cecilia Benoit
Abel, G.
Atchison, C.
Davies, S.
Goodyear, M.
Hallgrimsdottir, H.
Dr. Mikael Jansson
McCarthy, B.
Pacey, K.
Dr. Rachel Phillips
Dan Reist
Shabna, A.
Shannon, K.,
Shaver, F.
Spittal, P,

Gambling online resource
Dan Reist
Dr. Trudy Norman
Dyck, Tim

Evaluation of an inpatient Addictions Medicine Consult Service in Island Health
Dr. Karen Urbanoski
Hering, R.
Jankowski, T.
Inglis, Dakota

An evaluation of the public health and safety impacts of the 2014 BC Liquor Law reforms
Dr. Tim Stockwell
Dr. Adam Sherk
Dr. Jinhui Zhao
Sam Churchill

Estimation of impacts on premature death, injury and hospitalisation of alternative approaches to federal alcohol taxes
Dr. Tim Stockwell
Sam Churchill
Sorge, Justin
Dr. Adam Sherk

Estimating the impact of alcohol use on health harms and the effects of having different price policies in Quebec
Dr. Tim Stockwell
Dr. Adam Sherk

Drug checking: Enhancing scalability to effect systems change
Dr. Bruce Wallace
Hore, D.
Cartwright, J.
Davison, C.
Jensen, K.
Dr. Bernie Pauly
Stanwick, R.
Tupper, K.
Wilson, M.

The economic costs of substance use in Canada (CSUCH)
Dr. Tim Stockwell
Matthew Young
Dr. Scott Macdonald
Dr. Adam Sherk
Wallingford, S.
Sorge, J.
Kent, P.
Dorocicz, J.
Fairbank, J.
Dr. Jinhui Zhao
Biggar, E.
Hall, B.

A review of the evidence regarding alcohol and COVID-19
Andreasson, S.
Chikritzhs, T.
Danghardt, F.
Holder, H.
Dr. Tim Naimi
Dr. Adam Sherk
Dr. Tim Stockwell

Compulsory addiction treatment: toward evidence-based policy and practice
Dr. Karen Urbanoski
Hering, R.
Dr. Scott Macdonald
Wild, T.C.

BC Co/Lab
Dr. Bernie Pauly
Dr. Karen Urbanoski
Dr. Tim Stockwell
Dan Reist
Dr. Bruce Wallace
Dr. Sana Shahram
Dr. Nathan Lachowsky
Dr. Adam Sherk
Buxton, Jane
Connie Carter
Thea van Roode
The project team includes partners from BC/Yukon Association of Drug War Survivors (BCYADWS), SOLID Outreach Society, Rural Empowered Drug Users Network (REDUN), Island Crisis Care Society, AVI Health and Community Services, AIDS Network Kootenay Outreach and Support Society, Interior Health Authority, Island Health, BC Centre for Disease Control, BC Ministry of Health, BC Ministry of Mental Health and Addictions, Overdose Emergency Response Centre, National Collaborating Centre for Determinants of Health, Public Health Agency of Canada, Canadian Community Epidemiology Network on Drug Use, and Canadian Drug Policy Coalition.

The role of child protection in substance use services for women
Dr. Karen Urbanoski
Milligan, K.
Coombs, M.
Cummings, K.
Ussher, C.
Goodman, D.
Seeley T.

Cannabis Use and Symptom Management Among People Living with HIV: A Cross-Sectional Survey
Dr. Marilou Gagnon
Guta, Adrian
Nickerson, Jason W.
Strike, Carol J.
Dr. Zach Walsh
McNeil, Ryan
Chow, Nancy
Elliot, Richard
Stratton, Trevor

Impact of Marijuana Policies on Alcohol Use and Alcohol-Related Mortality
Dr. Tim Naimi

Assessing the impacts of cannabis legalization on traffic-related injuries among youth and adults in Alberta and Ontario
Dr. Russel Callaghan
Dr. Tim Stockwell
Dr. Scott Macdonald
Asbridge, M.

Canadian Student Tobacco, Alcohol and Drug Survey
Manske, S.
Dr. Marjorie MacDonald
Thompson, J.
Underahl, K.
Thompson-Haile, A.
Zehr, W.
MacKenzie, A.
McGrath, E.
Card, A.
Asbridge, M.
Mancuso, M.
Murnaghan, D.
Montreuil, A.
Bourhis, R.
Muhajarine, N.
Wild, C.
Schonlau, M.
Brown, S.
Elton-Marshall, T.
MacDonald, J.
Turner, D.

Canadian Alcohol Policy Evaluation
Mark Asbridge
Dr. Russel Callaghan
Dr. Marilou Gagnon
Norman Giesbrecht
Robert Mann
Dr. Tim Naimi
Jacob Shelley
Dr. Adam Sherk
Kevin Shield
Robert Solomon
Dr. Tim Stockwell
Dr. Kara Thompson
Fariha Alam
Amanda Farrell-Low
Kate Vallance
Nicole Vishnevsky
Wettlaufer, Ashley

Beyond the 'missing women inquiry': Empowering sex workers as social justice advocates
Dr. Cecilia Benoit

BC Partners Evaluation
Dan Reist
Dr. Trudy Norman

BC Alcohol and Other Drug (AOD) monitoring project
Dr. Tim Stockwell
Dr. Adam Sherk
Sam Churchill
Dr. Jinhui Zhao
Dorocicz, J.

Resources to support municipal leaders in decision-making related to the unsupervised public consumption of alcohol on municipal properties
Dr. Tim Naimi
Kate Vallance
Amanda Farrell-Low
Johnston, Kate

Review of methodologies used to estimate alcohol health harms, analysis of low alcohol doses on health protection and comparison of drinking and alcohol-caused harms in Australia and Canada
Dr. Adam Sherk

Systematic error and confounding: Meta-analyses of alcohol and disease
Chikritzhs, T.
Dr. Tim Stockwell
Dr. Tim Naimi
Dr. Jinhui Zhao

Effects of COVID-19 on alcohol and cannabis sales and alcohol- and cannabis-related hospitalizations and deaths in BC
Dr. Tim Naimi
Kate Vallance
Dr. Tim Stockwell
Sam Churchill
Dr. Russel Callaghan
Amanda Farrell-Low

The promotion of alcohol consumption in bars through social media: an assessment of compliance of digital promotions with traditional alcohol advertising regulations in Canada
Goatley, S.
Dr. Tim Stockwell
Paradis, C.

Estimates of Alcohol-Attributable Deaths and Years of Potential Life Lost in the United States and Analytic Methods
Dr. Tim Naimi
Dr. Adam Sherk

back to top