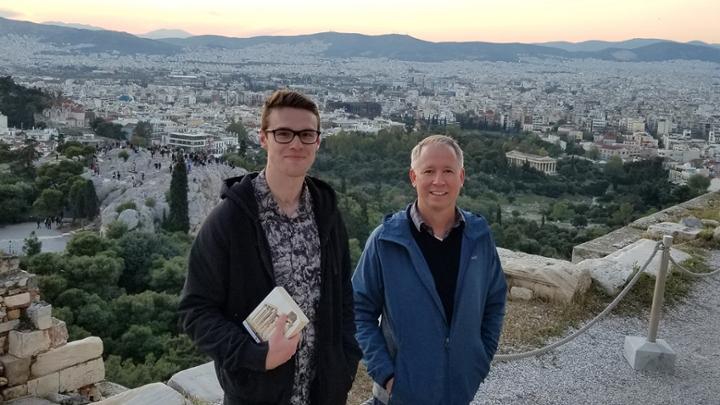 See the world while you learn. Our study abroad programs let you explore different cultures and gain a deeper understanding of the world.
International exchange program
Our International Student Services Exchange Program lets you study around the world. The courses you take count toward your UVic degree. You'll develop language skills and gain new perspectives on your field of study.
Explore travel options by checking out our many partner universities.
If you want to study abroad at a university that doesn't have a partnership agreement with us, you need a letter of permission from UVic. Meet with an academic adviser in your faculty to get a letter of permission.
International field schools
Field schools are intercultural short-term courses that take you out of the classroom. You'll conduct hands-on study and research in locations around the world. You'll travel with a small group of students from UVic and other BC post-secondary institutions, working as a team under the guidance of a UVic faculty member.
International practicums
An international practicum offers the opportunity to get work experience around the world. You'll explore different cultures and different styles of learning and teaching.
Department-based programs
The Department of Hispanic and Italian Studies offers the following study abroad programs for students interested in Spanish and Italian language studies:
The Department of Pacific and Asian Studies offers the following study abroad opportunities:
The Department of Germanic and Slavic Studies supports the following study abroad opportunities:
The Department of Greek and Roman Studies offers a Semester in Greece every January to March.