Study abroad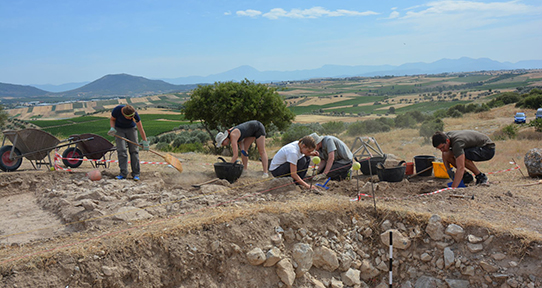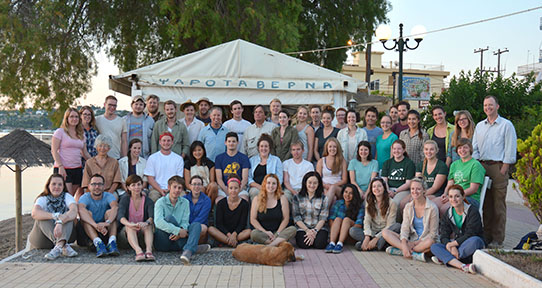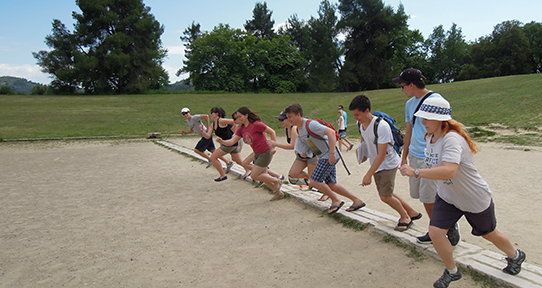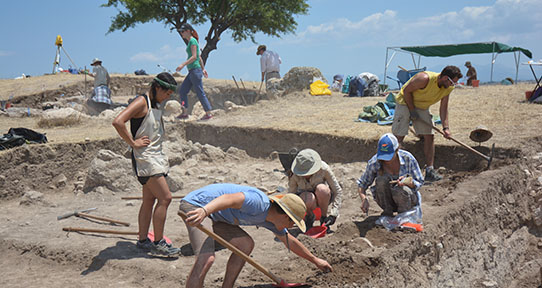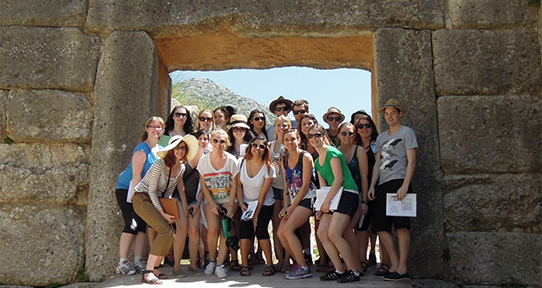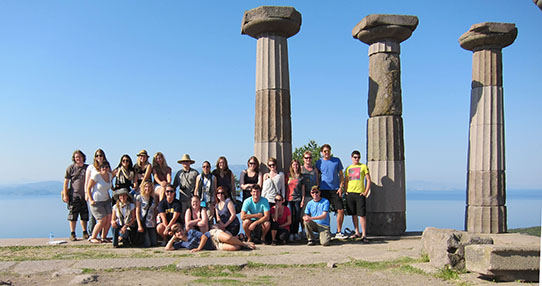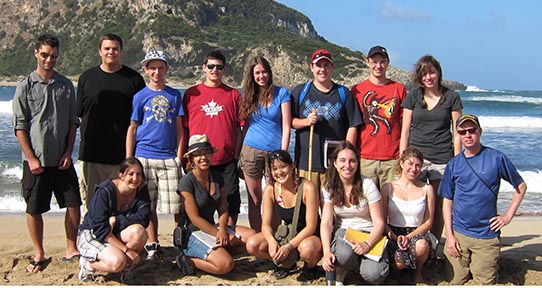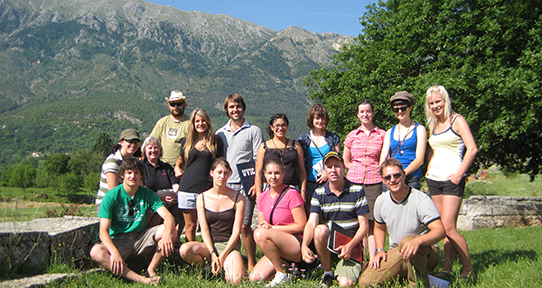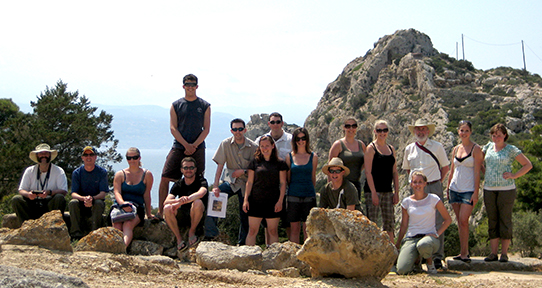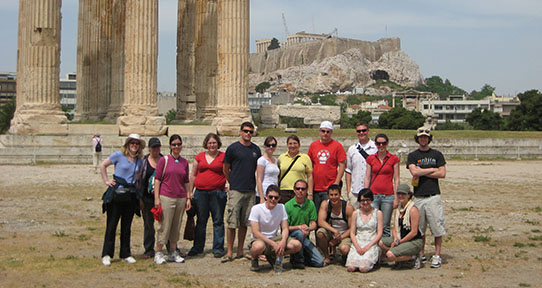 We offer two types of study abroad courses:
GRS 395 Classical Studies Abroad is designed as a travel/study tour throughout the ancient world. Primarily this course takes place in Greece, with occasional trips to Turkey.
GRS 495 is a Practicum in Archaeology that offers students the opportunity to experience work on an active archaeological research project. Starting in 2017, there will be two sections offered in GRS 495: one section will take place at the Greek site of ancient Eleon in central Boeotia, co-directed by Professor Brendan Burke; another section will take place at the Roman site of ancient Ilduro (Cabrera de Mar) in Catalonia, Spain, directed by Professor Alejandro Sinner. 
Interested students should contact the undergraduate adviser about study abroad opportunities. Applications dates and details will vary by year and program.
---
Archaeological field school summer 2017
May 28 - July 8, 2017 (Greece)
Field School Program
Students will participate in all aspects of fieldwork, learning stratigraphic excavation techniques, recording methods, and artifact analysis. The program offers experiential learning and is physically strenuous.
This project investigates an unexplored settlement in central Greece (Boeotia), dating primarily to the Mycenaean (ca. 1700-1150 BC) and Classical (6-4th c. BC) periods.  Ancient Eleon operated within the orbit of the major Greek city of Thebes throughout its history.
Students enroll in GRS 495 Practicum in Archaeology (3.0 Units) for credit. Qualified non-UVic students can get UVic transfer credit to their home institution. The course will include training sessions in field techniques, topical lectures, and optional field trips. All participants are required to pay a $3000 program fee which will go toward room and board for six weeks. UVic tuition for GRS 495 is separate, as is transatlantic airfare. The excavation team lives in modest, shared apartments in the nearby town of Dilesi, which offers swimming in the Euboean Gulf, internet access, and public transportation to Athens, approximately 1 hour away.
Applications due by February 15, 2017
For further information, contact Dr. Brendan Burke.
Application forms are now available.