Graduate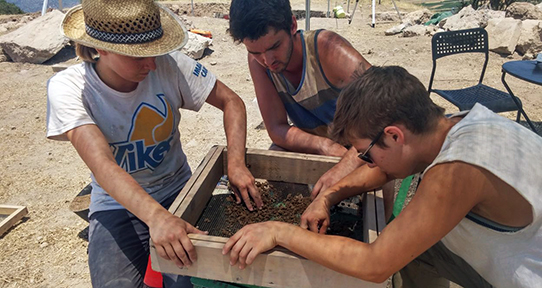 We're committed to the exploration, elaboration and preservation of the cultures of the ancient Greek and Roman worlds.
Our dynamic and comprehensive MA and PhD programs are based on a strong foundation in the history, literature and archeology of ancient cultures. This foundation allows our students and faculty to actively engage with the challenges and opportunities faced by our modern world.
Our thesis-based master's program engages students in an in-depth study of classical language, literature, history and archeology before exploring a specific question of interest that has been under-represented in past scholarship.
Our doctoral program prepares classicists to bring knowledge of the cultures of the ancient Greek and Roman worlds into a productive dialogue with contemporary issues and concerns.
Our PhD program offers four thematic research areas:
Interconnectivity in the ancient Mediterranean world
Technology in the ancient world
Social and economic history
Gender and identity studies in ancient Greece and Rome
Applications for admission are accepted at any point before the next academic year.
Consideration for financial aid is automatic upon receipt of application, provided the application is received by the Department or the Faculty of Graduate Studies before February 1.
Please contact our Graduate Adviser for more information about our graduate programs.