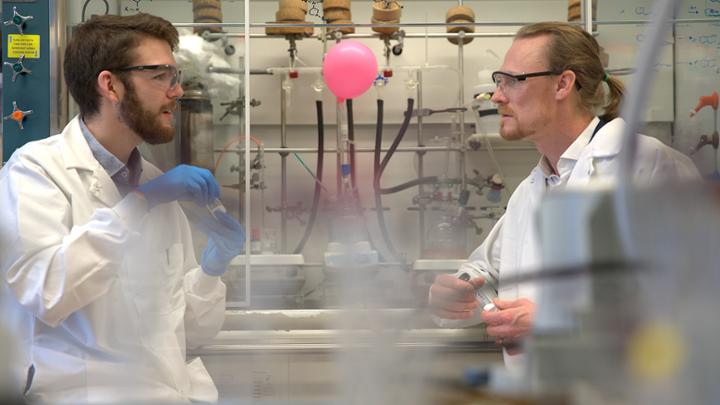 Congratulations on being accepted to the University of Victoria! Here are some of the things you'll want to be aware of as you prepare for your studies with us.
Accept your offer
First, you need to accept your offer of admission. Contact the Graduate Admissions and Records Office (GARO) at the email address indicated in your admission letter to secure your place.
Set up accounts
When you applied to UVic, you received your official student number. With this number, you can register for a NetLink ID. Your NetLink ID gives you access to a range of UVic computer systems and services, including the Online tools portal.
Online tools is where you can access your student record, update personal information and register for courses. Once you have registered for your courses, you'll be able to create your UVic email account.
You can also update or change your online name and preferred email address.
Orientation programs
We offer an orientation program specifically for new graduate students before the fall term begins. If you're starting in January or May, you're invited to attend the January/May orientation programs for all students.
The Graduate Students' Society usually hosts informal social events for new and returning grad students.
Academic supports
There is some variation when it comes to academic supervision at UVic. Be sure to confirm your specific details with your academic unit. 
Connect with your academic supervisor. They'll help you plan your thesis, research project or dissertation.
Check in with your advising and program contacts if you have specific questions or need help.
Register for courses
You'll need your NetLink ID to register for courses.
Registration is done through Online tools. You'll be notified of your registration date and time by email.
We send you these instructions:
in early June for September-April (fall and spring terms) courses
in March for May-August (summer session) courses
Talk with your supervisor or academic adviser about how to choose your courses.
Get your student ID card
Your university photo ID is called a ONECard. It's your official identification card and campus debit card, and you'll use it throughout your full course of study. It's also your bus pass, library card and athletics pass.
Upload your photo online and the ONECard office in the Jamie Cassels Centre lobby will print your new card and have it waiting for you to pick up whenever you'd like. 
Academic calendar
Consult the graduate academic calendar to learn about UVic policies, program guidelines and course options.
Note the dates and deadlines important to your program, fees and funding or graduation. It's also helpful to know which holidays the university observes.
Health & dental coverage
View the Graduate Students' Society health and dental plans for information about medical and dental insurance.