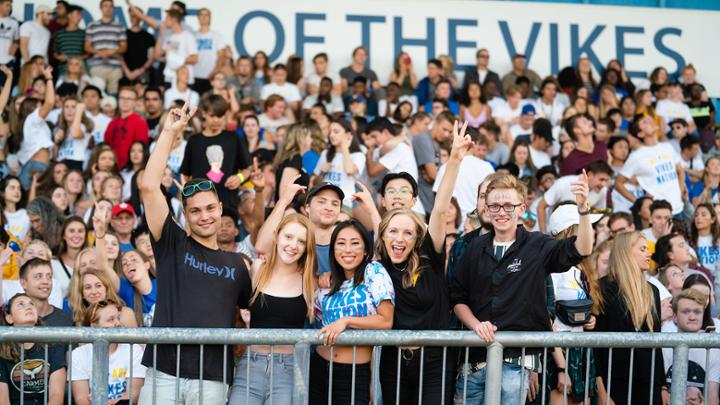 UVic's varsity teams offer the perfect avenue to show your school spirit. CARSA is home of the Vikes teams and Vikes Nation. It holds a two-floor weight room and is a hub for athletics and active living programs alongside the McKinnon Gym and Pool, outdoor fields and artificial turfs, stadium track and Ian Stewart ice rink.
Athletics & recreation services
Vikes Nation
Vikes Nation is at the core of school spirit and creating an inclusive community that is passionate about UVic and active living. Whether you're into yoga, hockey or cheering for your school, we offer something for everyone. We're all about school spirit and thriving together.
The Vikes Nation Ambassador Program is seeking students who want to be involved in a passionate, active community.
Share your #VikesNation experience with friends online and watch out for contests on our Instagram and Facebook pages.