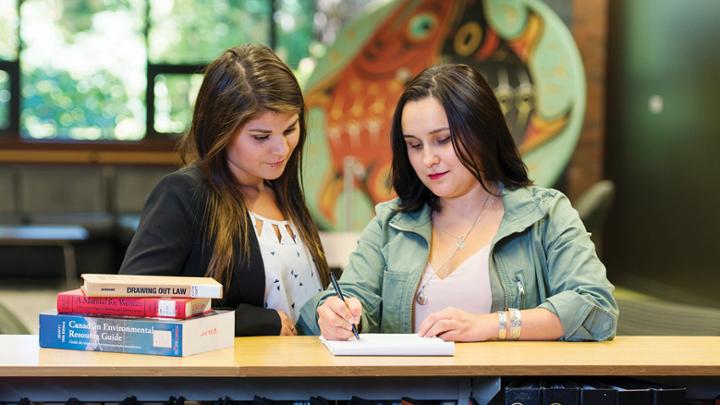 A lot has changed over the past few months, including what it's like to be a co-op student. We know that this is a challenging time - your co-op office is here for you! We've put together some information to keep you up-to-date on support and resources.
Looking to hire a co-op student? We've put together some resources for co-op employers.
The University of Victoria is home to the largest graduate co-op program in Canada. Co-op is a valuable addition to your master's or doctoral studies.
One third of co-op students find permanent positions with their former co-op employers after graduation.
Eligibility
Co-op is available to graduate students in most program areas.
Grad students are also eligible for the shorter Work Experience Program.
Your graduate adviser and department will determine if you're eligible for the co-op program.
Co-op & your graduate research
Grad students often do co-ops related to their final projects, theses or dissertations. There are three general ways to find a co-op:
apply to jobs posted by employers
talk to your co-op coordinator and arrange funding for a job specific to your research
count your current research project as a co-op term. This may be possible if your work with a faculty member or industry partner is contributing to your graduate research project.
Academic credit
Grad students earn 3.0 units of credit for each co-op work term completed. These credits go towards the co-op designation. You'll receive this on your parchment upon graduation.
These co-op credits do not replace the credits you need to complete your academic program.
You'll have full-time student status during your co-op work term.