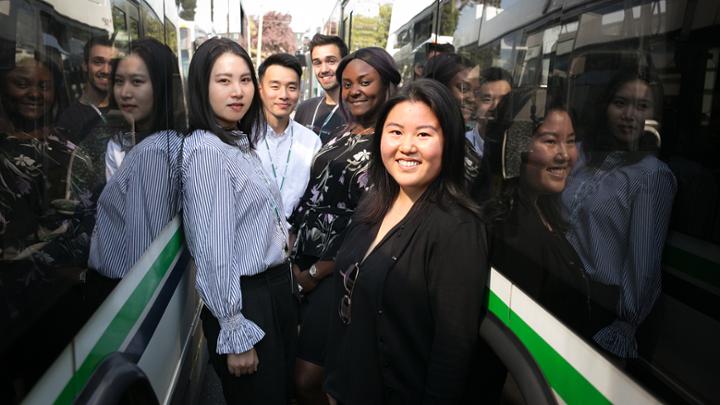 Our co-op program lets you try out career options and gain valuable work experience. Almost half of the students at UVic take part in co-operative education terms and graduate with work experience in their field. Seventy-five percent of students who take part in co-op land a job offer before they graduate.
In co-op, you alternate terms in school with terms in paid positions related to your program. You'll earn an average of $2,900 CAD per month.
Most UVic co-op programs are optional, which means you'll apply at the start of your second year. Other co-op programs are mandatory, which means you'll automatically participate as part of your degree.
Learn how to apply to your program.
Academic credit
Students earn 4.5 units of credit for each co-op work term completed. These credits go towards the co-op designation. You'll receive this on your parchment upon graduation.
These co-op credits do not replace the credits you need to complete your academic program.
You'll have full-time student status during your co-op work term.
Work experience program
If you want to gain work experience, but can't commit to several work terms, check out our work experience program option. This program offers a shorter, more flexible alternative to a traditional co-op.
Need help?
We're here to answer any question you have about the co-op or work experience programs. You can contact us at coopinfo@uvic.ca or 250-721-7628