Faculty & staff resources
Find the latest
COVID-19 updates
 for faculty, instructors, librarians and staff.
Notices
The university is assisting Island Health to provide an additional regional COVID-19 testing site in UVic's parking lot 10 as part of the response to the COVID-19 pandemic.
The campus flu immunization clinics are now fully booked. Check Island Health for other flu clinic options or contact your local pharmacy.
Food Services has made a few changes at campus food outlets to reflect changing demand. You can still find a range of food and drink options across campus.
More notices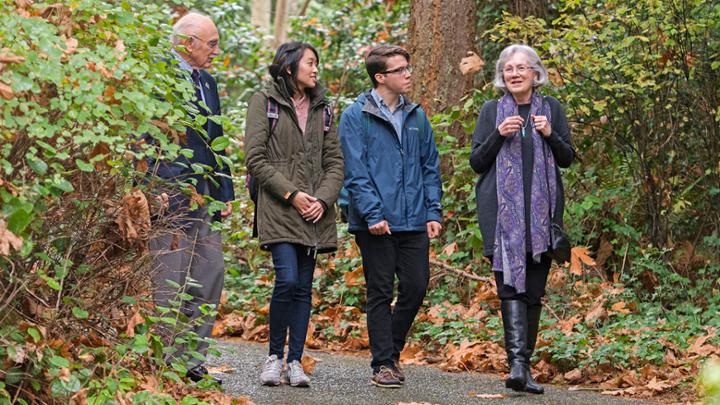 Invest in your UVic
Are you passionate about supporting students, teaching, research or community outreach? Whatever cause you care about, your gift will open doors and create bright futures. Discover the many options for faculty and staff giving.
Emergency contacts
Use these contacts if you need immediate help:
Ambulance, fire, police: 9-1-1