Office supplies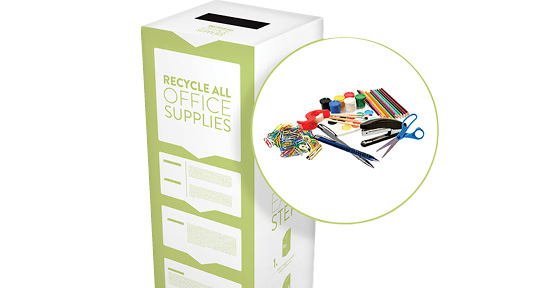 The Free Store
Office supplies are abundant on campus and can be hard to recycle, especially if they are made of mixed materials (e.g. pens).  The Free Store at the SUB is a great place to donate your unwanted but still usable office supplies, so long as they are in good condition. Prior to donating, please check their website or contact them to see if your donation is something they need.
Grand and Toy Terracycle box
Grand and Toy in conjunction with Terracyle have set up zero waste recycling systems for mixed office supplies, pens, pencils and markers.  This is a great program that should be taken advantage of; however there is a cost associated with this program.  For more information please see the link below.