Zero waste program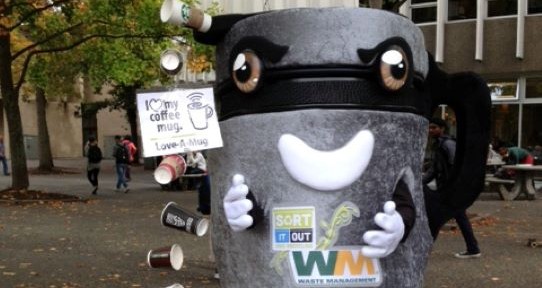 At UVic, our goal is to reach 'zero-waste' by integrating ingenuity and creativity into every aspect of our operations. Check out our zero-waste program support, and help us make the goal a reality.
Zero-waste move-out
Students moving out of residences at the end of the school year can recycle most of their unwanted items, as well as donate clothing, furniture and electronics to charity. See Move Out brochure for more info.
Offices moving or closing down can get assistance to recycle many items including furniture, electronics, styrofoam and large volumes of paper as well. See the Office Move Out brochure for more info. Additionally, learn about UVic's Purchasing Service's asset disposal.
Zero waste events
We've created Zero Waste Event guidelines for use in all events and conferences hosted at UVic. Check out the guide (a new guide is currently under construction) and make your next event waste free!
Find out more about borrowing Waterfillz, our portable water bottle-filling station.