Driving alternatives
Lower-impact driving options
Sometimes it's not possible to walk, cycle or take public transit to campus, so here are some great options to make driving to UVic more sustainable.
EVO

Evo is a car share program that allows you to pick up a car near you, keep it for  as long as you want and then drop it off in any location within the Home Zone in Victoria and Vancouver. 
Simply download the Evo app to find a car near you, unlock the doors, hit the road, and park easily. 
Starting at $0.41 per minute, you only pay for the time you use the vehicle
Gas, insurance, parking, and unlimited kilometres are included
The 100% hybrid fleet is equipped with bike and ski racks
Locations at UVic
UVic is home to 9 reserved Evo spots in lot 2 (by the Bookstore and Campus Security) and overflow in lots 2, 3, and 7.
Use the promo code "EVOSTREET" to register today and get free membership and 45 free minutes. The offer expries March 31, 2022. 
For more information visit evo.ca.
Modo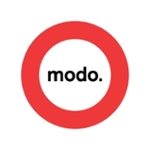 UVic has a Partnership Membership with Modo! As a member through the UVic carshare program, you also have access to all the cars in Modo fleet around Greater Victoria and Metro Vancouver.
As a Member-Owner (individual plan Modo Plus rates) in the carshare program, you can use Modo's 24-hour online booking system to reserve a vehicle. When finished, just return the car to the same location. 
Locations at UVic:
Two cars are located at Lot 2 by Campus Security
One car is located at the Family Student Housing (FSH) complex
Rates and qualifications:
The Grad student program is for UVic graduate students as members of the Graduate Students' Society (GSS). For an non-refundable fee of $50 to the GSS, students can join Modo for as long as they are members of the GSS. Contact the GSS for more information.

UVic has ten Level 2 (240 v), 60 amp electric vehicle charging stations. Nine of these EV chargers are available for the campus community and guests to top up their electric car batteries 24/7 in meter parking spaces.
Locations for public use:
Four EV stations are beside the Campus Security Building in parking lot #2 
One EV station is at University House One (UH1)
Two EV stations next to Fine Arts building in parking lot #6
Locations for UVic Facilities Management use only:
Two EV stations are located near the Saunders' Workshops in lot #11 
One EV station is located next to the District Energy Plant in lot #6
Rates:
There is no additional charge to use the EV stations beyond the cost of parking. The EV stations have a 90-minute maximum. When using an EV station, make sure you have paid for general parking ($2.00 per hour). 
For a map of electric vehicle charging stations locally and across North America, go to www.plugshare.com/.
Rather than buying an Annual Parking Permit and driving to campus each day, try the Flex 25 bundle and commit to using alternative transportation options for some of your commutes. 
The Flex 25 bundle is a collection of 25 daily single-use General Parking permits with no expiry date. There is no limit to how many can be purchased in a year. Users receive a code to be used at a parking dispenser to obtain parking for the desired day.
The Flex 25 permit bundle costs $150. Visit the Campus Security website to learn more, or purchase your permits online. 
 Do you need a vehicle occasionally for university business? Campus Security maintains a Motor Pool Fleet available for rental by UVic employees. Vehicle options include Dodge Caravans (seating up to 8 including driver) as well as a 1 ton cube van. They are available for short or long term rentals. For more information call 250-721-6557 and see Campus Security. 
The goal of the E-Bike Incentive Pilot Program is to further drive sustainable transportation options for commuting to campus and across the Greater Victoria area, by incentivizing the purchase of E-Bikes as a low-carbon, renewable energy, and active transportation option. Visit the loan program
webpage
for more participant details.