Driving alternatives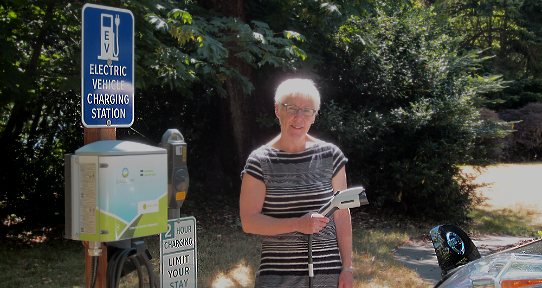 Options for driving with lower environmental impact
Sometimes it's not possible to walk, cycle or take public transit to campus, so here are some great options to make driving to UVic more sustainable.
Modo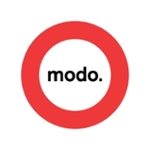 UVic has a Partnership Membership with Modo! As a member through the UVic carshare program, you also have access to all the cars in Modo fleet around Greater Victoria and Metro Vancouver.
As a Member-Owner (individual plan Modo Plus rates) in the carshare program, you can use Modo's 24-hour online booking system to reserve a vehicle. When finished, just return the car to the same location. 
Locations at UVic:
Two cars are located at Lot 2 by Campus Security
One car is located at the Family Student Housing (FSH) complex
Rates and qualifications:
The Grad student program is for UVic graduate students as members of the Graduate Students' Society (GSS). For an non-refundable fee of $50 to the GSS, students can join Modo for as long as they are members of the GSS. Contact the GSS for more information.
UVic supports both formal and informal ridesharing and carpooling groups.
Carpool parking
Registered UVic carpools get the benefit of the best parking stalls on campus, 24 hours a day 7 days per week and even get to choose which parking lot their stall is going to be located in. Carpool permits are available through Campus parking & transportation services. 
Rideshare parking
A rideshare permit allows the user to easily find a great parking stall on campus. Those who have a permit and have three or more people in the vehicle get priority parking in designated rideshare stalls between 7 a.m. and 10 a.m. After 10 a.m., any available rideshare stalls revert back to general parking.
Rideshare stalls are available in parking lots #1, 2, 4 and 6. Obtain your rideshare permit from Campus parking and transportation services.

UVic has seven Level 2 (240 v), 60 amp electric vehicle charging stations. These EV chargers are available for the campus community and guests to top up their electric car batteries 24/7 in meter parking spaces.
Locations:
Four EV stations are beside the Campus Security Building in parking lot #2
One EV station is at University House One (UH1)
Two EV stations next to Fine Arts building in parking lot #6
Rates:
$1.50 per hour for a 2 hour maximum (if a valid parking permit has not already been purchased).
For a map of electric vehicle charging stations locally and across North America, go to www.plugshare.com/.
Additional Info
The annual flexible parking permit allows a driver to park up to 12 days per calendar month on campus at greatly reduced rates.  This special permit is available to full-time continuing employees only.
UVic also offers a 4-month parking pass in the winter months, November to February, for those who normally commute by alternative methods in the warmer months.
Contact Parking & Transportation Services for more information.
Do you need a vehicle occasionally for university business? Campus Security maintains a Motor Pool Fleet available for rental by UVic employees. Vehicle options include mini vans (seating up to 8 including driver) as well as a hybrid car -- and are available for short or long term rentals. For more information call 250-721-6557 and see Campus Security.
Motorcycle and scooter parking — including several covered areas —is located in numerous lots around campus. Limited speed motorcycles (without pedals, and requiring a license, registration and insurance) require a motorcycle permit and must be parked in motorcycle parking areas. See the parking map for details.
Obtain your parking and motorcycle/scooter permits from Campus Security and Parking Services