UVSS Food Bank and Free Store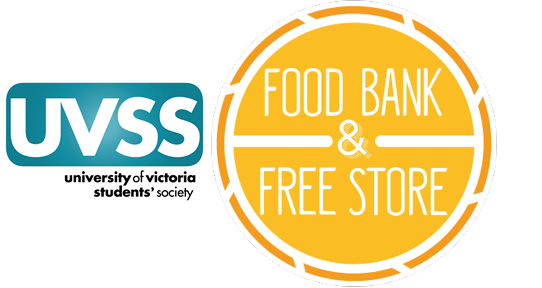 The Free Store was created by studetns and is located in the SUB Building basement, in Room B007 along with the UVic food bank.
It provides a space for UVic campus members to access resources that other members no longer need, reducing waste and supporting a more connected, sustainable community. Not everything is accepted at the Free Store, so make sure to check their website for details.
Together, students Kenya Rogers, Emily Bellinger, and Kelly Toots worked with the UVSS and the general campus community to build up donations for the first campus Free Store. The store is based on a community sharing principle, and is open to students, faculty, and staff.
 You can come to the Free Store and take anything they need, and also bring donations to the Free Store during regular hours.