Get Involved with Sustainability in Action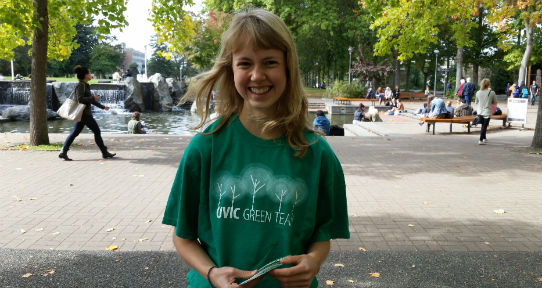 Collaboration is at the core of sustainability - working together on new opportunities is what will continue to make UVic a leader in sustainability on the ground, in the office and in the classroom. This can only be accomplished through inter-campus partnerships, student participation, and the passion of dedicated faculty and staff working to green their workplace. Find out more about how you can be part of the solution by exploring this site.
Sign up to receive our weekly emails summarizing sustainability news and events by emailing action@uvic.ca.
Also follow us on Facebook and Twitter for the latest news and events.