Campus Sustainability Fund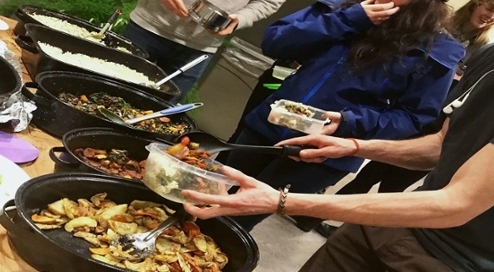 Building on the success of the Revolving Sustainability Loan Fund (RSLF) the Campus Sustainability Fund empowers members of the university community to create stakeholder-driven projects that further the Sustainability Action Plan and advance leadership in sustainability, whether they provide a direct financial payback, or not.
The Fund provides one-time allocations to projects that focus on energy or water savings, sustainability awareness or learning opportunity. It will provide seed money for a project or money for a continuing project for incremental changes.
Projects less than $1000 are accepted on a rolling-basis. For projects over $1000, the next application deadline is February 15th. 
We are looking to fund ideas that cover a broad range of projects authored by students, faculty, and staff that help create a more sustainable campus.
Does your project idea fit? Contact our office.

We have approved 24 projects, which are either in progress or completed. 

Formal applications will be accepted only after prior contact with our office. Applications fall into two categories:

Energy and water project previously fell under the Revolving Sustainability Loan Fund. Information about that fund can be found here including:
Funded projects
Size of the Revolving Fund