Campaigns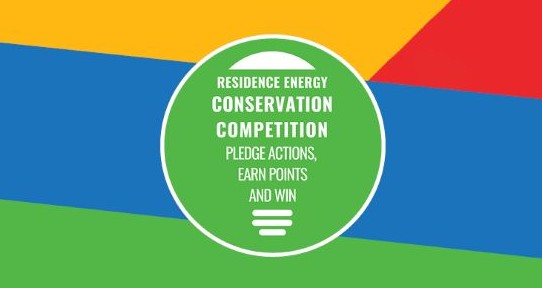 The sustainability office runs several annual campaigns, if you have a suggestion for a campaign or would like to get involved please contact us at action@uvic.ca.
Purchasing and food campaigns 
Fairtrade Campus Week is an opportunity to celebrate, educate, and promote the Fairtrade movement and Fairtrade certified products on Campuses across Canada! We partner with students, volunteers, food services and local Fairtrade producers to plan activities and projects to raise awareness on the topic. 
When? October 26-30, 2020 
Activities:
Transportation campaigns 
We want to know how you get to campus. The short survey takes 10-seconds to complete and will help shape our active transportation goals. 
When? The survey will be relaunched in Fall 2020. 
For Go By Bike Week (previously Bike to Work Week), UVic joins Greater Victoria Bike to Work Society to host a series of events to celebrate cycling as a safe, healthy, fun and convenient way to get around the city. It is an excellent excuse to enjoy good exercise and fresh air, and sample the benefits of commuting by bike. View the full UVic event flyer for 2020!
HOW TO REGISTER: This year, Go By Bike Week is using a new website and everyone must create a new account as well as register/join a new team. Once you've got your team registered, email the team name to sustcoord@uvic.ca so we can track our progress collectively as a university!
By registering, you will be entered to win prizes from both UVic and Go By Bike Week! There will be celebration stations set up around the city for you to visit, each with COVID-19 measures in place. Socially distant team rides to celebration stations will also be organized!
When? The 2020 Go By Bike Week will be held from September 28 to October 4! We look forward to seeing everyone 
UVic Events:
Virtual Participant Lunch:  Friday, October 2, 12 – 12:45 pm online. Join in to visit with your fellow cyclists, play games, win prizes, and hear from a special guest speaker! Registration details will be sent to all team leaders in advance.
Bike Safety Workplace Workshop: Wednesday, September 23, 12 - 2 pm by Petch Fountain. COVID-19 measures will be in place so space is limited! Register by emailing sustcoord@uvic.ca 
Celebration Station Check-in Contest:

 We will be providing a prize to the participant who visits the most celebration stations during the week. Each time you visit a celebration station take a selfie and record the station. Send your tally to sustcoord@uvic.ca to be entered!
Social Media Contest: You can also win prizes by entering our Social Media contest! From Sept. 28 - Oct. 2, post a cycling photo of you and your bike on Instagram or Twitter (no selfies while riding please) and add a caption explaining why you love to bike or why you chose to ride your bike that day! Tag @green_uvic in your photo and ride away hoping to win! 
Team Rides:

Are you working or learning from home and not sure where to bike to during Go By Bike Week? Well get your team "together" (socially distanced of course) and try one of these rides! 
Celebration Stations are great spots to visit to collect some swag and meet some of the GBBW sponsors! Here's a full list of Stations throughout the week: 
Monday, Sept. 28, 7-9am: The Galloping Goose at Tillicum 
Monday, Sept. 28 , 3:30-6pm: 950 Reunion Ave at Galloping Goose Trail 
Tuesday, Sept. 29, 7-9am: Lochside Trail at Blenkinsop Connector 
Tuesday, Sept. 29, 3:30-6pm: Archie Browning Centre in Esquimalt 
Wednesday, Sept. 30, 8-9:30am: Cook Street Village 
Wednesday, Sept. 30, 3:30-6pm: Saanich Municipal Hall 
Thursday, Oct. 1, 7-9am: Janion Plaza 
Thursday, Oct. 1, 3:30-6pm: Phillips Brewing  
Friday, Oct. 2, 7-9am: Oak Bay Municipal Hall 
Saturday, Oct. 3, 11am-1pm: Prospect Lake Community Hall 
Sunday, Oct. 4, 9-11am: Selkirk South 
Sunday, Oct. 4, 1-3pm: Switch Bridge 
This year, Go By Bike Week is highlighting some of their most popular Neighbourhood Rides from the past few months, as well as debuting some new ones created for Go By Bike Week by the community! Neighbourhood rides include: 
"scavenger hunts"

 

"discovery rides"

 

"ride the distance" rides 

 
Get your team "together" (socially distanced) and plan a couple of these to do throughout the week! 
We want you to be safe out there on your bike – so much so that if you buy a helmet or lights at SUBtext, you will get a 25% discount! Protect your brain and be seen.
When? September 25 - October 25, 2020 
The end of Daylight Savings Time can sneak up on us, each year on the Monday after the clocks "fall back", we give out free bike lights to cyclists who are riding without lights. At the end of the school day we'll be out on campus to help you Lighten Up!
When? Monday November 2 | 4:30 in the Quad 
To help make sure UVic stays both pedestrian and bicycle-friendly, please #sharethespace!
"Shared Space and Safety" is Strategy 2 of the Campus Cycling Plan. In the shared space model, the pedestrian is considered the primary path user and has the right of way at all times. In the future, UVic will establish designated slow zones within Ring Road to keep both pedestrians and cyclists safe.
Tips for Cyclists:
Yield to pedestrians
Slow down
Leave room when passing 
Use a bike bell
Use hand signals
Dismount in congested areas
When? This is an ongoing campaign, #sharethespace year round!
Waste reduction campaigns 
During UVic's Love-A-Mug week, we encourage you to reduce waste and break up with your paper cup and love your mug. Watch for the UVic Green Team and Muggo, if they see you carrying a reusable mug they will give you a coupon for a free coffee or tea! 
When? In October and February, check back for the Fall 2020 dates. 
Energy campaigns 
The Energy Wise Network is a community of leaders who are passionate about sustainability and engaging people at their organizations to reduce energy and use resources wisely. 
As a member of the Energy Wise Network, the campus planning and sustainability department participates in training, campaign toolkits, customized coaching and incentive funding to run energy reduction campaigns on campus. 
WHEN? November 30 - December 11. Take the registration survey NOW (closes Nov. 27). 
WHO? Residence Students at UVic
WHY? As part of our commitment to energy reduction, UVic's Residence Green Team is running a Low-Energy Pledge Competition for Residence Students. The goal of the competition is to reduce UVic's energy consumption and assist residence students in building a community. PLUS the winning team will ONECard top-ups up to $30 per person!
*Note that no team member will recieve more than $30 and the combined total amount awarded to the team will not exceed $500. 
HOW? 

To compete, you and your teammates must each choose up to 3 behaviors from our online survey (to be posted on Nov. 23) that you will pledge to do over the course of the competition. Points will be awarded based on how frequently each member of your team completes their behaviors.
Points will be tracked weekly and tallied at the end of the competition. The team with the highest combined points will win! At the end of the competition, we will be calculating the total energy reduction per floor. Check out our event flyer for full details!
DEADLINES:
Participant pledge: Opens Nov. 23 and closes Nov. 27. Remember, everyone on your team needs to take the survey to pledge. Take the pledge survey now!
Competition: Nov. 30 - Dec. 11
SURVEY LINKS:
The Green Labs program is run in partnership with the Occupational Health, Safety and Environment, and Facilities Management departments. The program runs energy reduction, chemical substitution, lab glassware recycling, and Mercury thermometer replacement projects. 
See the OHS website for more details. 
When? Ongoing, contact our office to get involved! 
Did you know that office electronics continue to draw energy even when they are turned off, yet still plugged in? This is known as standby power and when added together this could account for approximately 10% of the university's energy consumption!  
You can help reduce your department's standby power by participating in the Holiday Device Shutdown! 
When? December 24 - January 4 (or when you leave for holiday) 
How? Download the Holiday Shutdown checklist!