Sustainable transportation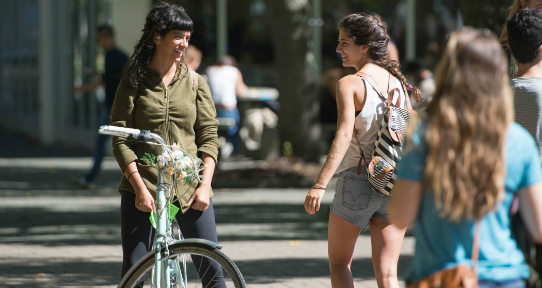 Make sustainable travel choices at UVic 
62% of the UVic campus community chooses sustainable transportation methods, like transit, cycling, walking and carpooling, over the use of single occupancy vehicles (SOVs). These low-carbon and zero-emission transportation options benefit individual health and our planet.
UVic is improving capability for a sustainable commute by implementing the student and employee transit programs, providing amenities and infrastructure for cyclists, and sustainable driving options on those days you need a vehicle.
Check out all the ways to 'green' your commute below!

UVic's organic bike share

Options for driving with low CO2
Read more