Purchasing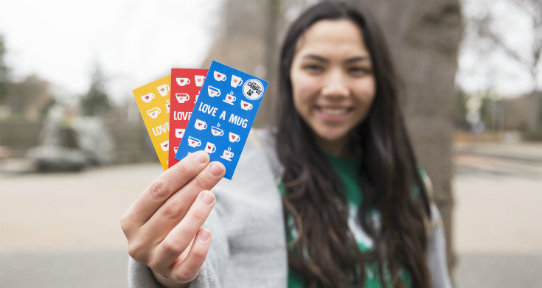 UVic's purchasing supports the local economy
With over 26,000 campus community members, UVic's purchasing leverage provides a vital opportunity to support the local economy. UVic works with Purchasing Services, UVic Food Services, Student Affairs, UVSS and GSS to develop meaningful purchasing relationships with product and service providers that promote environmental and social procurement practices. 
In January 2020, Purchasing Services published the university's Supplier Code of Conduct (SCoC). The SCoC applies to all Suppliers who provide goods or services to the University of Victoria, as well as their Subcontractors. It establishes the minimum ethical, social, and environmental standards expected of UVic Suppliers. Additional requirements may be described in individual contracts executed with UVic. 
UVic supports Fairtrade
You will find many Fairtrade choices across UVic. For example, at all Food Services outlets there are certified Fairtrade coffee, tea and chocolate bars. In the SUB, you can find beautiful Fairtrade arts and crafts and in the Gradhouse Fairtrade sugar is available to sweeten your Fairtrade coffee or tea! 

What is Fairtrade? How does it work?

Where can I buy Fairtrade products on campus? How can I get involved?
Sustainable purchasing
For detailed information on sustainable purchasing, see below:
UVic works to be a leader in procuring food products that are local and sustainably sourced. Also, promoting products that are Fairtrade, Organic and Oceanwise are a top priority for the univeristy's Food Services.
For more information on our food purchasing practices, see our page on Dining and food.
UVic
Printing Services
now uses
wheat paper
as their house stock paper. When compared to conventional paper, one box of wheat paper conserves an entire tree - Printing Services will conserve 600 trees per year!
Since 2008, UVic's paper standard has been 100% post-consumer recycled content waste for all bond paper supplies used in printers and photocopiers. By switching from 30% post-consumer waste content, UVic was the first university in BC to make the commitment to using 100% recycled paper stock.
The UVic Bookstore is leading by example when it comes to sustainable purchasing. Not only can you purchase "UVic Gear" that is made out of bamboo and/or organic cotton, but you can rest assured that bookstore staff monitor suppliers to ensure clothing is sweatshop free.
The Bookstore has one of the highest percentages of used textbooks in bookstores across Canada, as well as a large availability of electronic textbooks, e-books and textbook rentals. Learn more at the UVic Bookstore site.
UVic Purchasing Services and Interior Modification Services demonstrate their commitment to sustainable waste disposal with programs like Surplus furniture disposal and the Furniture repurpose program. You can also dispose of computers, equipment, and supplies.
Find out more about Asset Disposal and other sustainable disposal initiatives at the Purchasing Services website.
UVic's office standard furniture comes from Calstone's line of environmentally friendly furniture with a zero waste manufacturing process.
We have strategic alliance contacts with approved furniture suppliers that offer furniture made from renewable resources, such as wood certified by the Sustainable Forestry Initiative (SFI) or with recycled materials (100% recycled polyester). All of our manufacturers are committed to the health and wellness of their clients and the environment by producing products that are Green Guard Certified and/or manufactured in factories that are ISO 14001 certified.
Our staff will either disassemble and recycle furniture when possible or return it to the manufacture to recycle in cradle-to-cradle programs.