Waste reduction hub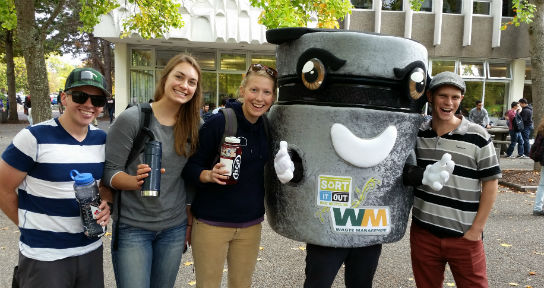 Waste diversion requires innovation
Over 68% of waste produced everyday at the UVic campus is diverted from the landfill through innovative recycling and composting initiatives. This achievement reflects the hard work and passion of a dedicated campus community. For more information on waste reduction goals, see our commitments page.
However, diversion is only one part of our strategy, our ultimate goal is to become a zero-waste institution. See our zero-waste page for details. 

Our system goes beyond your old backyard composter.

Our recycling kiosk at UVic is the basis of our waste reduction stategy. Learn how to sort your waste.

Zero waste is our long term vision at UVic. Find information about a few zero waste programs.

The UVSS launched the Free Store in late 2014; it's been reducing waste on campus ever since!