Commiting to Sustainability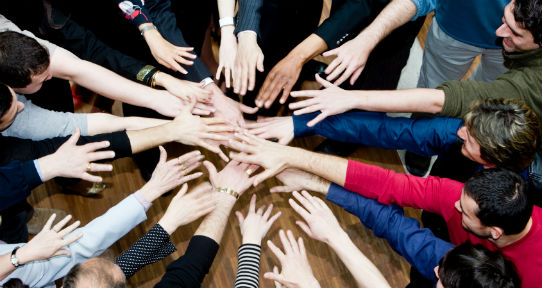 UVic's commitment to sustainability has been consistent since at least the year 2000, when the first sustainability coordinator position was created. Since then significant advancements have been made.
In 2004 the university certified the Medical Sciences Building as the first LEED Gold building on campus.
In 2006, the university published its first Sustainability Report, noteing sustainable approaches to buildings, natrual areas, and transportation being advanced on campus.
In 2007 the university completed its first greenhouse gas inventory.
In March of 2009 the Board of Govenors approved the Sustainability Policy.
In June of 2009 the university authored its first Carbon Neutral Action Report, which continues to serve as a annual report on univeristy climate action.
In late 2009, the university completed the first Sustainability Action Plan for Campus Operations.
In 2010 the Department of Facilities Management created the Waste Reduction Unit and the Energy Manager Program.
In mid 2011 the university created a Revolving Sustainability Fund to help fund energy reductions on campus.
In late 2011 the Waste reduction unit conducted its first waste audit and the Energy Manager began the process of modernizing university buildings.
In 2012 the university conducted a Water Audit and work began to reduce water use.
In January 2014 these, and other, achievements attained UVic a gold rating through the Sustainability Tracking, Assessment, and Rating System (STARS), which at the time meant that UVic was performing better than most other universities in terms of sustainability.
The university's Sustainability Action Plan contains the following commitments.
Goal 1: Integrate sustainability criteria into annual service and strategic plans for operational and service departments and review on a regular basis throughout the year.
Goal 2: Provide regular reports to the campus community on sustainability initiatives and Action Plan progress.
Goal 3: Enhance responsible investment policies to reflect industry best practices.
Goal 1: Ensure all new buildings and major renovation projects achieve the standard of LEED Gold or equivalent certification.
Goal 2: Utilize sustainable green building practices for all renovation and building construction projects that are below the threshold for mandatory LEED Gold or equivalent certification.
Goal 3: Utilize sustainable operational and building maintenance practices in all campus buildings and facilities.
Goal 4: Develop systems that provide for the reduction, measurement and reporting of construction and demolition waste.
Goal 1: Maximize the energy efficiency of information systems infrastructure across campus.
Goal 2: Develop systems and procedures that help reduce paper use in computer labs, offices and in administrative procedures across the university.
Goal 3: Ensure that green manufacturing standards and energy saving criteria are applied to all computing services purchasing decisions (EPEAT Gold and Energy Star rated).
Goal 1: Develop and implement programs and activities that assist the campus community in contributing to the achievement of sustainability goals.
Goal 2: Work with campus partners to increase the awareness of local and global sustainability issues within the campus population and the surrounding community.
Goal 3: Create new programming for the Sustainability Action Team program with offices, labs and residences.
Goal 4: Engage the local community in the university's sustainability initiatives and develop programs to work collaboratively on issues of mutual interest and benefit.
Goal 1: Benchmark and increase the number of local food producers and suppliers to maintain an active preference for island produced products.
Goal 2: Enhance waste reduction and diversion practices in campus food outlets.
Goal 1: Achieve a total institutional greenhouse gas emissions reduction of 30% by 2019, relative to 2010 as the baseline year.
Goal 2: Reduce campus electricity consumption intensity by 8% by 2019, relative to 2010 as the baseline year.
Goal 3: Reduce campus natural gas consumption intensity by 12% by 2019, relative to 2010 as the baseline year.
Goal 4: Implement renewable energy demonstration projects on campus that help reduce greenhouse gas emissions and overall energy use.
Goal 1: Reduce the quantity and improve the water quality of stormwater on campus that enters the local drainage and stream networks.
Goal 2: Protect and manage the ecological diversity of the natural areas on campus and enhance the use of native species in campus landscape management.
Goal 3: Develop a formalized Integrated Pest Management Plan as part of the overall grounds management system.
Goal 1: Review purchasing procedures and develop refinements that assist in furthering the incorporation and formal application of triple bottom line sustainability criteria in procurement decisions
Goal 2: Further develop reporting systems that include information on the source and environmental footprint of goods and services purchased by the university.
Goal 1: Increase the use of transit, cycling, walking and carpooling to 70% of the transportation modal split by 2019.
Goal 2: Improve the sustainability of the campus fleet by reducing fuel consumption by 10% through staff training and gradual replacement of vehicles with the most fuel-efficient versions on the market.
Goal 1: Increase the waste diversion rate to 75% by 2019.
Goal 2: Reduce the total amount of waste produced as measured in kilograms per campus user (students, staff and faculty) by 2019, relative to 2010 as the baseline year.
Goal 3: Provide for responsible hazardous waste management on campus and reduce where possible the use of hazardous materials.
Goal 1: Reduce campus water consumption by 25% by 2019, relative to 2010 as the baseline year.
Goal 2: Retrofit 25 water fountains in campus buildings for easy refilling of personal water bottles.