Sustainability policy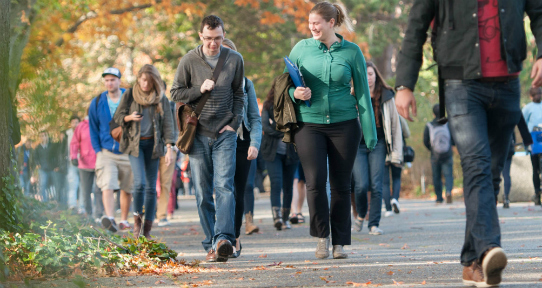 The 2014-2019 Sustainability Action Plan included 32 goals in eleven sections. In 2019, we had achieved 18 goals, with an additional 9 in-progress. The highlights include:
reduced operational GHG's by 25% below the 2010 baseline;
reduced electrical energy intensity by 13% below the 2010 baseline;
reduced natural gas energy intensity 22% below the 2010 baseline;
reduced campus fleet diesel consumption by 28%
reduced campus fleet gasoline consumption by 9%; and
increased campus waste diversion to 76%. 
Sustainability Action Plans
The Sustainability Action Plans are UVic's 5-year frameworks used to address environmental, social, and institutional sustainability on campus and within the UVic community. Each plan defines goals, strategies and actions for different areas of sustainability. 
UVic plans and policies
The plans and policies listed below are additional resources explaining ways in which UVic integrates social, environmental, and institutional responsibilities at the local, as well as global scale.