Climate & Sustainability Action Plan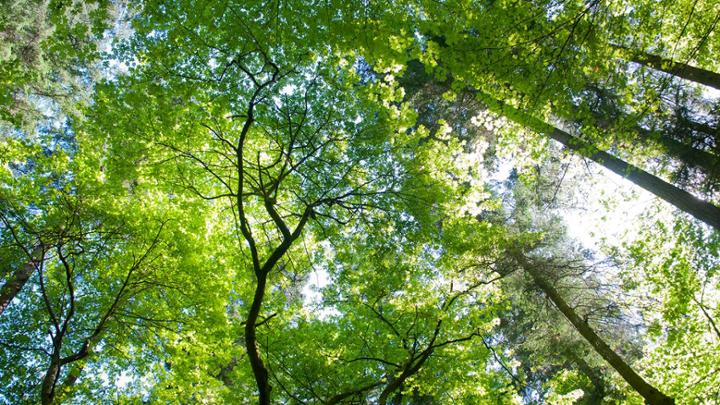 The University of Victoria is deeply dedicated to our collective responsibility to address climate and sustainability. Our Strategic Framework provides a commitment for the university to be a global leader in environmental, social and institutional sustainability. Urgent action is needed and UVic is exceptionally well positioned to respond to the IPCC report and the Paris Agreement by offering ambitious, creative and integrated solutions, while valuing Indigenous ways of knowing and being.
Our community will play an important role in the development of a climate action and sustainability plan. Work is already underway and will culminate next spring in the Climate and Sustainability Action Plan (CSAP).
The plan will offer a comprehensive and integrated approach to addressing sustainability and climate change. It will also include tangible, measurable outcomes to move toward our vision for a sustainable future. The plan will respect Indigenous knowledge and value Indigenous ways of knowing and being, in particular on Vancouver Island.
The plan will respond to global calls for climate emergency action. It will demonstrate leadership within the growing movement of organizations working with government and community partners to accelerate their climate responses.
Planning
The plan will be developed over the next year through a broad campus and community engagement process. Launching in spring 2022, it will provide an integrated approach to striving for climate solutions and guiding UVic's sustainability practices in every domain. 
New strategies will be developed that build on UVic's existing structures, expertise and activities, and seek new opportunities for innovation and collaboration across research, academics, operations and community relations. 
The plan will also be informed by: 
Community engagement
We greatly value feedback and engagement from our community. There will be many opportunities for you to engage with the development of the plan and share your ideas.
Campus and community wide events are being planned for you to share your feedback and ideas on the plan:
CSAP vision & ideas – March 29 to April 23, 2021
CSAP goals & actions – Fall 2021
Campus and community members are invited to help us develop the goals and actions that support the plan.
Timeline
The development of the plan will take place between winter 2021 and spring 2022. There will be opportunities for campus-wide engagement in spring 2021 and fall 2021. During the planning phases, UVic will pursue ambitious, accelerated climate and sustainability action across the university.
Spring 2021
Phase 1: Campus engagement, begin accelerated actions
Accelerated actions are underway.
We will begin our first campus-wide engagement in March-April 2021. Campus stakeholders will be invited to share their input for the vision of the plan and ideas for action.
Campus engagement feedback will be summarized in a public report.
Summer 2021
Phase 2: Action development and planning
Working groups will focus planning areas for targets, goals and actions.
Planning will reflect an in-depth analysis of existing policy.
Fall 2021
Phase 3: Campus and community engagement
Campus and community engagement will continue and will be summarized in a public report.
Winter 2022
Phase 4: Draft plan review
Review of the draft plan review and approvals.
 The final plan will be completed in spring 2022.
Project leadership
Project Sponsor: Office of the President, and Executive Council
Integrated Steering Committee (ISC)  
Made up of students, faculty and staff, the ISC reviews and coordinates the development of the CSAP project in the context of advancing the university's Strategic Framework. The ISC oversees project priorities, resource allocation and consideration of major cross-portfolio initiatives in surroundings of collegial governance. The ISC provides direction to, and receives inputs from, the project working groups.
Cynthia Milton (co-chair), Associate Vice-President Research
Robin Hicks (co-chair), Acting Associate Vice-President Academic Planning
Rachael Scarth, Associate Vice-President Research Operations
Kristi Simpson, Acting Vice-President Finance and Operations
Robina Thomas, Associate Vice President Indigenous
Sybil Seitzinger, Executive Director, Pacific Institute for Climate Solutions
Jennifer Vornbrock, Executive Director, Community and Government Relations
Denise Helm, Acting Executive Director, University Communications and Marketing
Mike Wilson, Director, Office of Campus Planning and Sustainability (OCPS)
Astrid Brousselle, Director and Professor, School of Public Administration
Eric Higgs, Professor, School of Environmental Studies
Andrew Weaver, Professor, School of Earth and Ocean Sciences
Jeff Corntassel, Associate Professor, Department of Indigenous Studies; Acting Director, Centre for Indigenous Research and Community-led Engagement
Drake Rushford, Chair, University of Victoria Graduate Students' Society (GSS)
Emily Lowan, Director of Campaign and Community Relations, University of Victoria Students' Society (UVSS)
Susan Kerr (support), CSAP Project Manager; Manager, Sustainability, Office of Campus Planning and Sustainability
Kirsten Neilson (support), Administrative Assistant, Associate Vice-President Research
Campus partnerships & resources
A strong network of campus experts contribute to climate and sustainability research, operations and advocacy at UVic. Their efforts will help to realize the goals and targets of the CSAP.  
Campus champions include: 
Campus resources:
Contact us
If you have questions or comments about the Climate and Sustainability Action Plan, please email us.