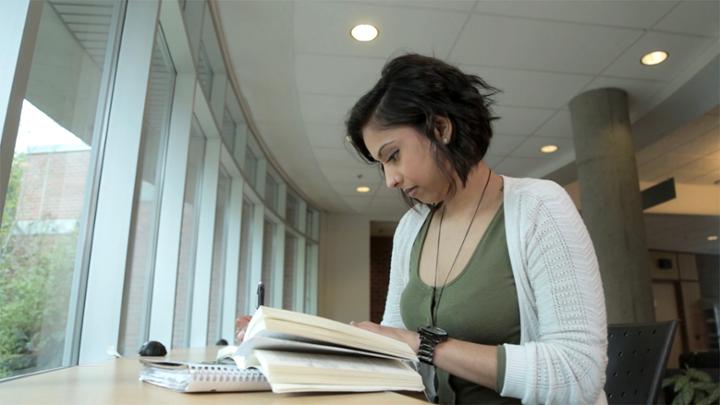 Normally held June and December of each year, the Thesis Boot Camp is your chance to write and make headway on your thesis, dissertation or graduate project.
Participants commit to writing for three full days in an uninterrupted environment. The goal is to work on your writing, free from distractions. It's a rare chance to build momentum and find focus. You'll also have the chance to meet other grad students working on their thesis, dissertation or project.
Thesis Boot Camp offers several modes of support for thesis writing, including:
inspirational speakers
time management workshops
writing workshops
stress reducing activities
copyright and citation management consultations
During these three days, you can sign up for consultations with writing tutors from the Centre for Academic Communication. These sessions will provide personalized feedback and advice. You'll also be able to ask for help on any barriers you may be experiencing in your writing.
If you're a distance student or can't attend the boot camp, please take a look at the documents below. We're looking into how to make more materials from the Thesis Boot Camps available.
Thesis Boot Camp is a collaboration between the Faculty of Graduate Studies, the Centre for Academic Communication, Learning and Teaching Support and Innovation (LTSI), Counselling, and the UVic Libraries.
Frequently asked questions
When is Thesis Boot Camp?
Thesis Boot Camp is typically held twice per year in early June and December.
It is held in the Mearns Centre for Learning (McPherson Library) at the University of Victoria.
The next event will take place December 7-9, 2021.  Registration is now open.
Questions about the event should be directed to Carolyn Swayze, Faculty of Graduate Studies, at fgscirc@uvic.ca, or Tad Suzuki, McPherson Library, at suzukit@uvic.ca.
Who should attend?
Boot camps are open to all actively registered UVic graduate students (master's and PhD). You must be actively writing your thesis, dissertation or research project. It's essential that you come prepared with drafts or ideas. Be prepared to write.
There are limited spaces in each Thesis Boot Camp, so participants are chosen by lottery. 
Is there a cost?
Yes. The fee for participation in the face to face Thesis Boot Camp is $25, payable by cash or cheque in advance of the event.  Coffee, tea and snacks are provided each morning and afternoon of the boot camp.  Events held virtually through Zoom have no registration fee.