Faculty & staff resources
Find the latest
COVID-19 updates
 for faculty, instructors, librarians and staff.
Notices
Offer your feedback on how we can improve and strengthen UVic's first Sexualized Violence Prevention and Response Policy which is undergoing its three-year review.
President Hall provides an update on the recent provincial health restrictions and how they impact the UVic community.
Dr. Bonnie Henry has issued new Public Health Orders for individuals, places of work and businesses to significantly reduce the level of social interactions and travel in British Columbia and combat...
More notices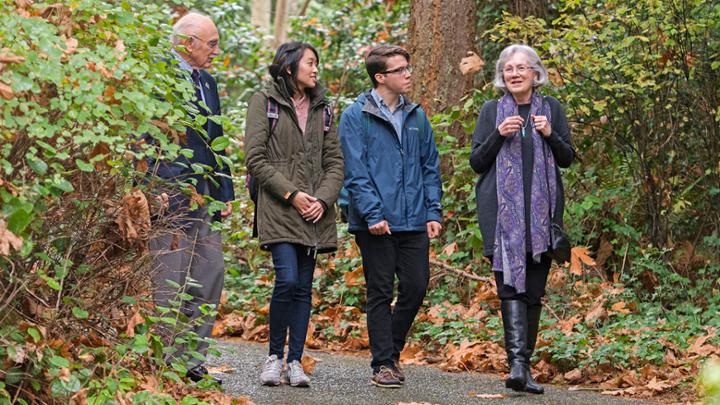 Invest in your UVic
Are you passionate about supporting students, teaching, research or community outreach? Whatever cause you care about, your gift will open doors and create bright futures. Discover the many options for faculty and staff giving.
Emergency contacts
Use these contacts if you need immediate help:
Ambulance, fire, police: 9-1-1