Infrastructure Services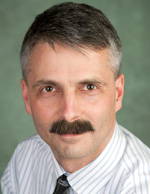 Infrastructure Services is the foundation that services offered by University Systems are built upon.
Ron Kozsan - Director, Infrastructure Services
---
Mission
Create, enhance, and support the technology infrastructure of the University.
Responsibilities
Unix systems management
Windows systems management
Enterprise data centres
Disaster recovery services
Campus data network
Phone systems
Wireless services
External network
Our departments
Network Services is responsible for the design, development and operation of the University's voice and data networks.
The Research Computing Facility hosts high-performance computing systems, storage, and network connectivity for researchers.
The Unix Services Team is responsible for all Unix systems in UVic's central data centres, which includes some admin servers and research systems.
Supporting the learning, administrative, and research functions of the university, the Windows Services Team manages Windows server infrastructure.