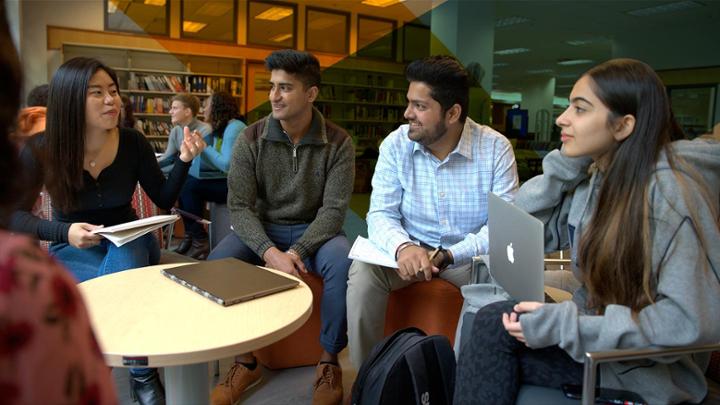 Our students come from all over the world.
As an international student at the University of Victoria (UVic), you'll learn all about Canadian culture while getting a world-class education.
English language proficiency
You must demonstrate that you are competent in the English language to attend UVic.
Funding opportunities
There are many grants, awards and programs available to international students coming to UVic for undergraduate degree studies.
Degree-seeking students
We offer degree programs for students coming directly from high school or transferring from other post-secondary institutions.
Exchange, study abroad and visiting students
If you're enrolled at another university or college, you can take courses at UVic that count toward your degree at your home institution.
Exchange programs
If your school has an agreement with UVic, you can attend UVic as an exchange student.
Study Abroad partners
Students from Study Abroad partners in Denmark, Germany and Norway can visit UVic for one or two academic terms.
Visiting with a letter of permission
If your school isn't partnered with UVic, you can visit us with a letter of permission.
Living in Canada
Once you're admitted to UVic, our International Centre for Students team can provide you with support before you arrive and help you get settled in Victoria. We also support international students visiting UVic from other institutions.
We can help with:
Create your custom viewbook
Build a personalized, online viewbook that focuses on the programs, services and other parts of UVic life you want to learn about. You can read it whenever you want, and edit it if your interests change.
Contact a student recruiter
The fastest way to reach us is by contacting the recruiter for your area by email or phone. We'll respond as soon as possible!