International Baccalaureate students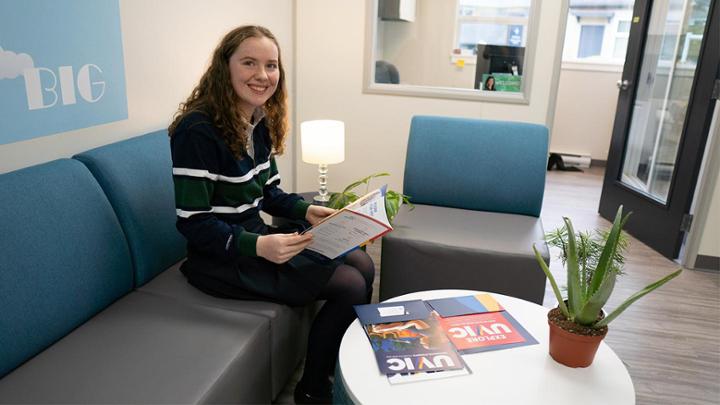 As an International Baccalaureate (IB) student, you're already well on your way to success at UVic. We want to support you and reward your achievements with some of the best IB recognition in the country.
Programs
What do you want to study? UVic offers a wide range of undergraduate programs to match your ideas and interests. Add in dynamic learning opportunities like co-operative work terms and international field schools, and you'll see why our students are motivated to succeed.
Scholarships
At UVic, we recognize your academic success with competitive entrance scholarships based on your IB scores in high school. Learn more about Student Awards and Financial Aid.
Transfer credit
We provide one of the most generous transfer-credit programs in Canada, putting you one step closer to your post-secondary goals before you even get here.
We'll give you up to one year of transfer credit if you complete a full IB diploma with minimum subject scores. If you're not completing a full IB diploma, your points can still count. We offer course-by-course transfer credit assessment for each Higher Level course completed as long as your scores meet our minimum requirements.
If you're completing IB and another curriculum (e.g., BC Ministry of Education diploma or US high school diploma), we'll evaluate your application using your best-case scenario between the two curriculums.
Check out the BC Transfer Guide for the most up-to-date information on how your courses transfer.
Create your custom viewbook
Build a personalized, online viewbook that focuses on the programs, services and other parts of UVic life you want to learn about. You can read it whenever you want, and edit it if your interests change.
Contact a recruiter
The fastest way to reach us is by contacting the recruiter in your area by email or phone. They can help you with any questions or issues you might have.