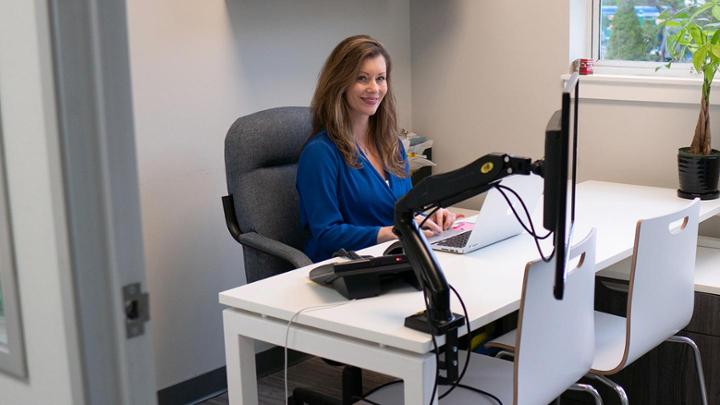 As a high school counsellor, we know you play an important role in your students' future education. We want to stay in contact with you and keep you updated. We value the feedback you give on how best to meet students' needs.
Connect with your UVic recruiter
Whether your school is in Canada or across the world, we're here to help! If you haven't already met your UVic recruitment officer, there's no better time to strike up a conversation and find out how we can assist you and your students.
Your recruiter can also put you on our mailing list, ensuring that you receive important updates on admissions, upcoming events, and other changes at UVic that you and your students need to know about.
Counsellor events
Join us at a Counsellor Update to get caught up on the latest news from UVic.
Get an overview of the application process for students applying from Canadian-curriculum high schools.
Learn about our upcoming recruitment events.
Participate in a Q&A session with UVic recruitment and admission officers.
October 11, 2023 (on campus)
9:00 a.m. - 12:00 p.m. (Pacific Time)
Join us in person at UVic to get important admission and scholarship updates for September 2024, followed by an optional walking tour of our residence buildings.
Registration closes on Monday, October 2, 2023.
October 17, 2023 (online)
9:00 a.m. - 11:30 a.m. (Pacific Time)
Our online event will be held via Zoom, enabling us to reach counsellors from high schools across Canada (and international schools teaching Canadian curriculums). A recording will be provided to all registrants for future reference.
Registration closes two hours before the event starts.
Quick links for counsellors
Canadian-curriculum high schools
High school courses approved for admission:
International high schools
Custom viewbooks
Future UVic students can make personalized, online viewbooks that are tailored to their interests...and so can you!
Build your own viewbook to learn more about UVic, then keep the website link handy for when you meet with students. You can edit it on the spot to talk about the UVic programs and opportunities that interest them.
Viewbooks & guides
Our viewbooks and guides are available as PDF files to help you advise your students, and are completely accessible by people with disabilities.
Your students can find these download links on the Contact a student recruiter page.
Mail-order publications
Counsellors can order print versions of our publications for your school by emailing recruitment@uvic.ca with the following information:
Your full name and title
School name and mailing address
Title and quantity of each publication requested
School group tours
High school counsellors and teachers can request customized walking tours for groups of students (grades 9-12).
Tours are offered from Monday to Friday, and are not available on statutory holidays. All tour bookings are subject to availability.