Regulating globalization in South & Southeast Asia
Through the Canadian Queen Elizabeth II Diamond Jubilee Advance Scholars (QES-AS) Scholarships program, CAPI and the UVic Faculty of Law and their partners in South and Southeast Asia are participating in activating a dynamic community of young global leaders around the world to conduct interdisciplinary research on innovative governance and justice strategies to mitigate the harsher effects of economic globalization in South and Southeast Asia (specifically Bhutan, Cambodia, India, and Thailand). 
The QES-AS program will bring thirteen advanced scholars whose work focuses on South and Southeast Asia to the University of Victoria to create lasting impacts both at home and abroad through cross-cultural exchanges encompassing international education, discovery and inquiry, and professional experiences. It will also send five Canadian post-doctorate early career scholars to the region to develop valuable experience and build skills and networks in Canada and South and Southeast Asia.
Objectives of the QES-AS program include:
Developing global citizens through enriched academic, professional, and cross-cultural experiences
Activating a new generation of enterprising leaders in Canada and around the world through facilitating lasting local and global community engagement
Enhancing collaborative capacity and deepen peer relationships among Queen Elizabeth Scholars to enrich the program experience and facilitate personal and professional growth
| | |
| --- | --- |
| Songkrant ("Kan") Pongboonjun | |
UVic department of study: 
UVic Law PhD
Home institution:


Chiang Mai University

Country: 
Thailand
Duration of visit: 
September 2018 to current
Host institution:
Azim Premji University
Host Country:
India
Home faculty:
UVic Faculty of Law
Duration of visit: 
May to August 2018
conference | 17-19 July 2019 | Timphu, Bhutan
CAPI is pleased to be partnering with Jigme Singye Wangchuck School of Law (JSW Law) to present Public Law, Legal Orders & Governance, a three-day conference this summer in Bhutan that will convene an international community of legal scholars concerned with the theme of Regulating Globalisation in Asia.
---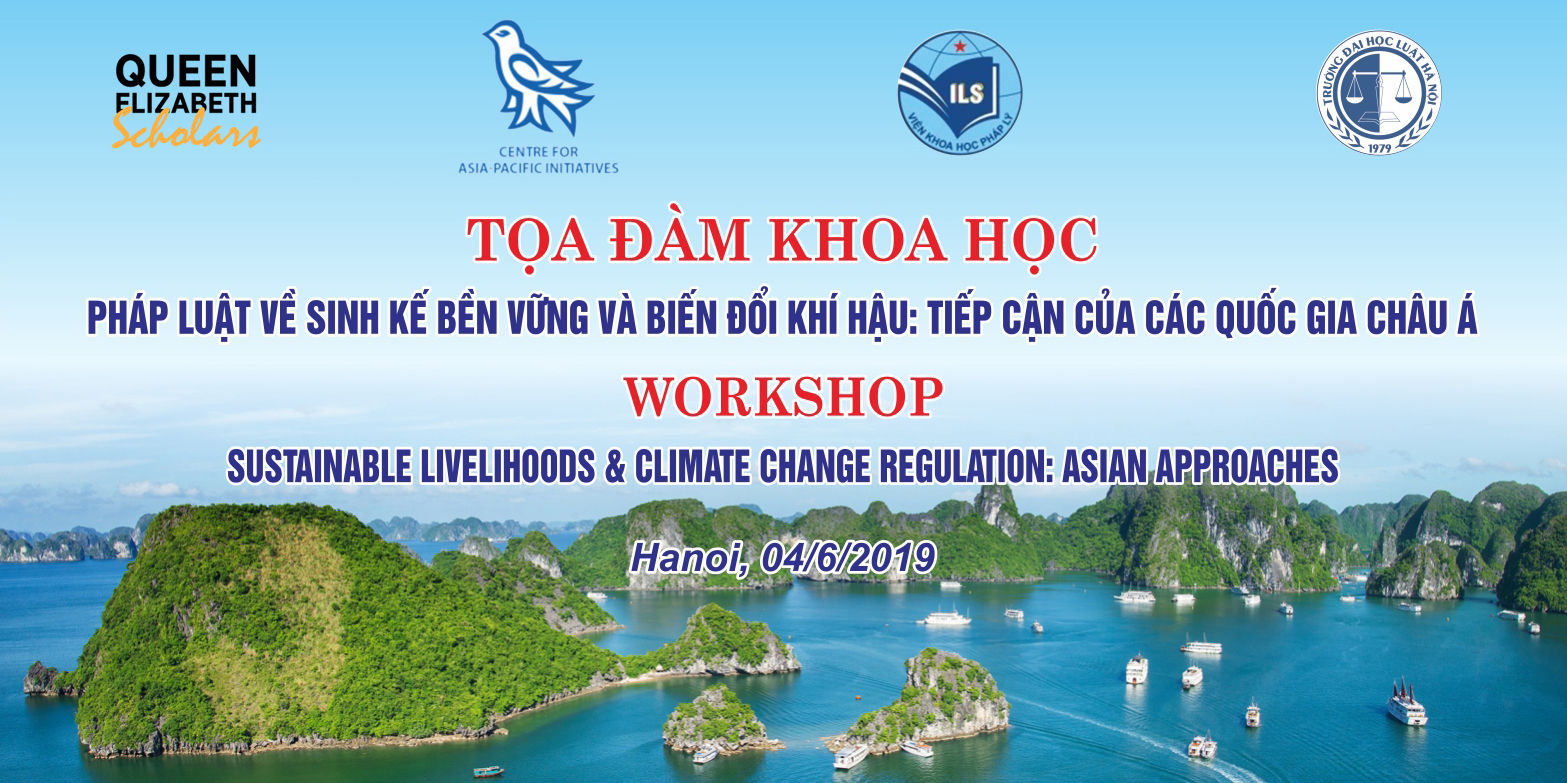 workshop | 4 June 2019 | Hanoi, Vietnam
While some livelihood activities are in harmony with nature, others are in competition with it. In some instances, people have to adapt or change their livelihoods because of the environmental impact; at others, people are deprived of the very basis of their livelihoods because of the irreversible changes in climate. It is this inherent link between livelihood activities and climate change that we hope to explore in this workshop. While exploring this linkage, our objective is to learn from Asian approaches to, and instances of, engaging with sustainable livelihoods and climate change regulation.
---
The Queen Elizabeth II Diamond Jubilee Scholarships (QES) program is managed through a unique partnership of:
Additional funding for the Advanced Scholars phase of the QES program (QES-AS) is provided by:
Project partners in South and Southeast Asia include:
Research Placement Partners include:
Photo gallery
---
CAPI's Regulating globalization in South and Southeast Asia project is led by CAPI Director and Chair in Asia-Pacific Legal Relations Victor V. Ramraj and coordinated by Project Manager Thanh Phan (qesas@uvic.ca).
---
Related
Read the story of the unique partnership between CAPI and Bhutan's first law school