The Amicus program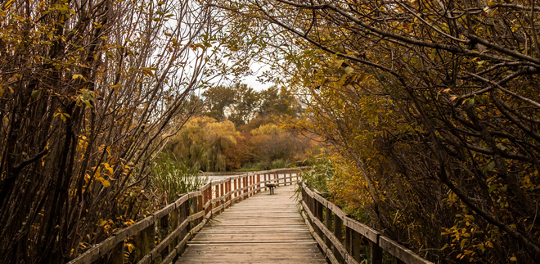 Amicus means "friend" in Latin. The Amicus program is a unique UVic Law student support initiative that plays an active role in engaging, advising and supporting you during your law school journey. There are four overlapping components in the program: academic success, cultural support, personal support and accommodation support. These components work in conjunction and collaboration with each other to ensure your overall success in law school. You can also access guides, links to useful websites and self-help information on our RESOURCES page.
Academic success - Tim Richards
We provide approachable and accessible services that enable you to develop your legal and academic skills in a supportive learning environment. These services are provided by upper year students chosen based on their desire to assist first-year students in succeeding in their studies and upon their academic standing in first year.
Tutoring
All tutoring services are free and are provided by upper year students who achieved success in their own first-year courses. Tutors respond to your questions and help you identify ways to improve your legal skills. We offer study group tutoring as well as individual tutoring on a confidential basis. Tutoring is available throughout the academic year and it is best to access this service as soon as you think you may need assistance.
Fall Term Sessions
Learning legal skills is the foundation for academic success, and we provide large group sessions in October and November on the following skills.
Reading strategies for the study of law
Outlines
Time management
Exam preparation
Spring Term Sessions
In March the upper year students provide large group course review sessions in each of the first year courses to assist first year students with exam preparation.
From left: Yvonne, Tim, Darcy, Janet, Christina
Cultural support - Darcy Lindberg
In addition to providing cultural support to Indigenous students, the Cultural Support Liaison (CSL) also provides support to all law students. The CSL can help to alleviate some of the stress related to the intensity of legal studies and does this by providing a variety of cultural or recreational activities.
Personal support - Christina Friesen
Law school is challenging, personally and professionally. Christina Friesen will be available to assist all law students in dealing with any personal concerns that might impact your experience of law school.  To schedule an appointment please call Counselling Services at 250-721-8341.  Christina's office hours in the Fraser Building are Tuesday from 8:30am-4:30pm, Wednesday from 8:30am - 12:00pm and Thursday from 11:00am - 4:30pm.
Accommodation support - Yvonne Lawson
Accommodation may be possible if you experience an illness, family emergency or other situations, or to address significant disadvantages or difficulties from physical disabilities, learning disabilities, medical conditions or other special needs.
Advisor to the Amicus Program - Janet Sheppard, PhD
This year Janet will be providing support to students, faculty, and staff in the form of workshops, in-class presentations, and weekly mindfulness practice. You can reach Janet at 250-721-8162 or by email: jsheppa1@uvic.ca.
Information and contacts
You can contact any of the support program staff by email at amicus@uvic.ca. You can also contact us individually (details below).
Since 2005 I have been a Senior Instructor and Director of the First-Year Legal Research and Writing Program. My areas of teaching and study are legal skills education and administrative law with a focus on social welfare programs. I am currently Chair of the school's Equity and Diversity Committee. 
Since the fall of 2012 I have been the Coordinator of the Academic Support Services provided through the Amicus program. The first year of law school provides many challenges for most students. My approach to providing the academic support is that utilizing these services is simply a sensible response when facing the many demands of learning the complex knowledge and skills that law requires. 
My work in the Amicus program entails organizing the Fall Term Study Skills sessions, the Spring Term large group course review sessions, and the individual and study group tutoring that is available throughout the year. 
I am a graduate of UVic Law, and prior to teaching here I worked for many years as a legal advocate with the Together Against Poverty Society (TAPS), representing people in poverty with their income assistance and employment insurance rights. 
Contact Info:
Phone: 250-721-8185
Email: trichard@uvic.ca 

Office: Room 236
Office Hours: 10:00-12:00 on Fridays. I am also available on a drop-in basis when I am not teaching.
Hello, I am Darcy Lindberg,  I am Nehiyaw (Cree) and my relations come from Samson Cree Nation in Maskwacis, Alberta.  I am grateful to be acting as the Cultural Support Coordinator for the University of Victoria Faculty of Law.
I graduated from the Uvic Law in 2012 and practiced law until 2015, and am currently a graduate student in Uvic's LLM program.  My experience as a law student and practicing lawyer alongside my personal and learned knowledge of our Indigenous communities helps me in assisting students in their educational journey.  It is my belief that a good mind takes a good heart; acknowledging that the pressures of legal studies affect the well-being of students in many different ways, the cultural supports offered by the law school provide a grounding for all students.
Contact Info:
Office:  Room 191 in Law Library
Phone: 250-472-4761
Email: lawcs@uvic.ca
Office Hours: TBD
Personal support - Christina Friesen, MSc
Law school is challenging, personally and professionally. Christina Friesen from Counselling Services is available two days a week in the Fraser Building to offer support to all law students dealing with any personal concerns that might impact your experience of law school.
Contact Info:
Phone: 250-472-4910 (direct line).  Please call Counselling Services at 250-721-8341 to schedule an appointment. 
Email: friesenc@uvic.ca
Office: Room 189 in the Law Library
Office Hours: Tuesday: 8:30am - 4:30pm, Wedesnday 8:30am - 12:00pm, Thursday: 11:00am - 4:30pm
Yvonne Lawson has been with the law school and working with students since 1996 during which time she has been Admissions Officer, Career Development Officer (now Law Careers Officer) and Administrative Officer. If you experience an illness, family emergency or other situation that may affect your studies, contact Yvonne. You can phone, email or stop by her office. If your situation will affect your ability to submit an assignment or write an exam, Yvonne can help you navigate these processes. If you are a student who is registered at the Resource Centre for Students with a Disability, Yvonne will be working with you and RCSD to manage your accommodations throughout your time at UVic Law. If you have questions about accommodation or the student support program (or anything else and you're not sure who to ask) don't hesitate to get in touch.
Contact Info:
Phone 250-721-8153
Email: lawmaass@uvic.ca
Office: Fraser 103
Office Hours: Monday to Friday, 8:30 to 4:30 (emailing to set up an appointment is recommended but not necessary if your situation is urgent).