Mooting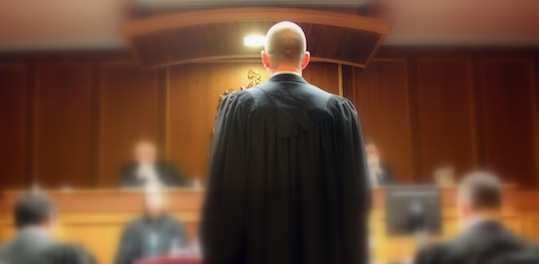 UVic Law participates in a wide range of moots and competitions throughout Canada, with several teams successfully advancing to the international level in recent years. These challenging events allow students to practise their burgeoning legal skills in judged competitions against other law schools in exciting and instructive forums. Academic credit is awarded for participation in some of these events.
The competitive moot program gives upper-year law students the unique opportunity to work in collaboration with other students and under the supervision of a faculty member or a practicing lawyer to build their written and oral legal advocacy skills. An information session is held at the beginning of every fall term.
Selection for mooting teams
We hold information sessions in mid-September. After a series of tryouts, teams are selected based on academic performance, writing samples and presentation skills.
2023 information session coming soon.
Moot court competitions
Please note that we may not participate in all competitions each year.
The British Columbia Law Schools Competitive Moot
Focus on private law (broadly contract, tort or property law).
Held annually in early February on an alternating basis between the Law Courts in Vancouver and Victoria.
The Donald G. Bowman National Tax Moot
Focus on taxation.
Held annually in late February or early March at the Tax Court facilities in Toronto.
Focus on criminal law (including the Canadian Charter of Rights and Freedoms and the law of evidence).
Held annually in mid-February in Toronto at the Osgoode Hall Law Courts (the Ontario Court of Appeal).
In some years, winners advance to an international competition in a Commonwealth country.
Harold G. Fox Intellectual Property Moot
Focus on intellectual property law.
Held annually in Toronto in mid-to-late February.
International Competition for Mediation Advocacy (ICMA)
Focus on mediation advocacy skills.
Cross-cultural competition with law students, mediators, lawyers, and dispute resolution law faculty from around the world.
Held annually in mid-March in Toronto.
Kawaskimhon Aboriginal Circle
Focus on legal issues that are important to Aboriginal peoples.
Non-competitive event in accordance with the spirit and way of Kawaskimhon.
Format respects and incorporates Aboriginal values and concepts of dispute resolution.
Held annually in early March at a different venue each year.
The Philip C. Jessup International Law Moot
Focus on topical issues in international law.
National champions represent Canada in the international competition in Washington, DC.
The national competition is held annually in early March in Kingston, Ontario.
Western Canada MacIntyre Cup Trial Competition
Focus on trial advocacy in a criminal prosecution.
Held in mid-February at a different venue each year.
First and second place teams go to Ottawa for the Sopinka Cup National Trial Advocacy Competition in March.
Willms & Shier Environmental Law
Focus on promoting awareness of the growing role of environmental issues in contemporary legal practice and public life.
Held every second year in mid-March in Toronto.
The Wilson Moot
Focus on promoting justice for members of historically marginalized groups within the legal system.
Held annually in late February in Toronto.