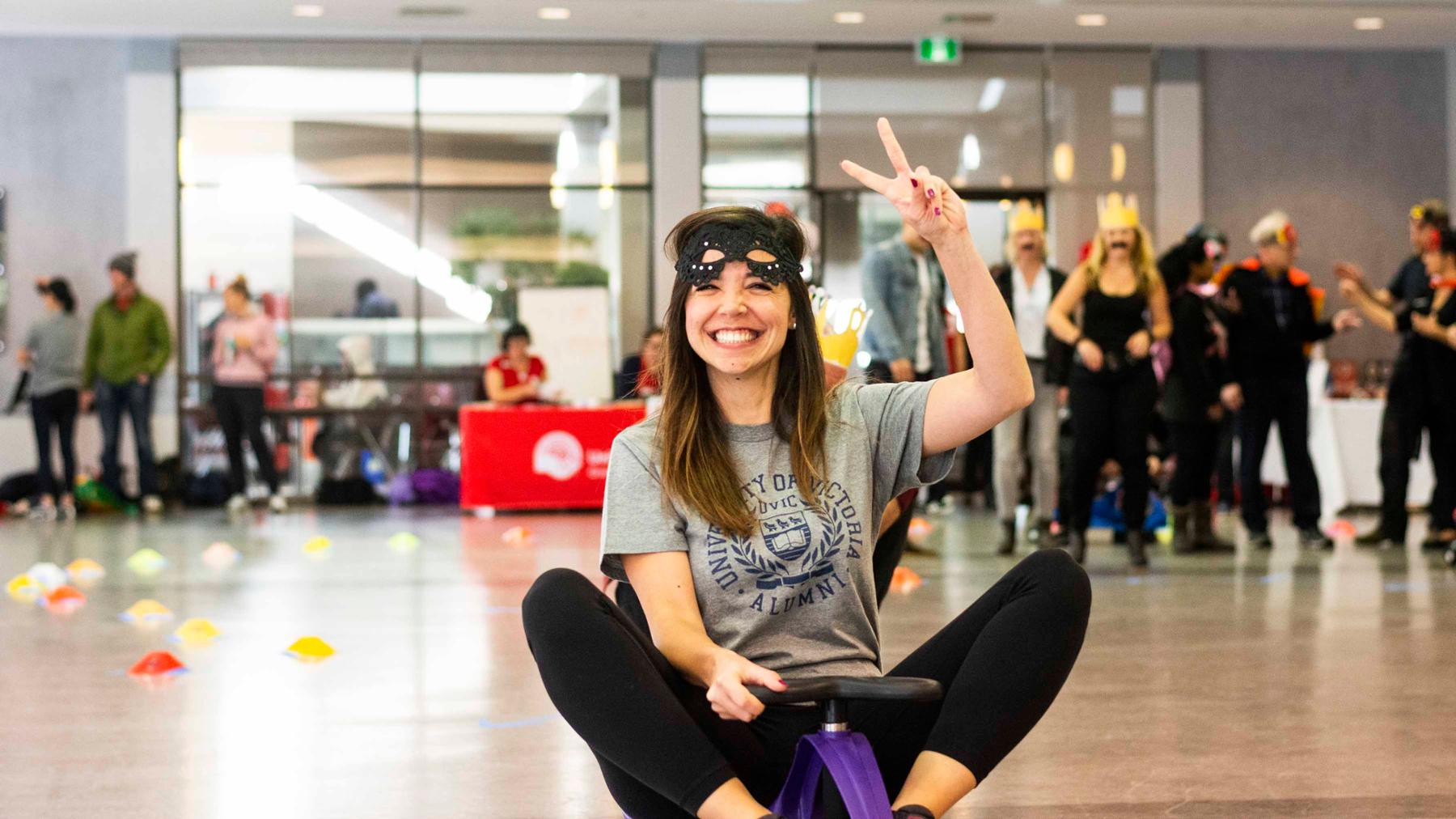 United Way campaign
UVic has been a strong supporter of United Way Southern Vancouver Island (UWSVI) since 1994. United Way is a nation-wide network of local agencies whose primary mission is to raise funds to aid community-based agencies dealing with mental health and addictions, supporting families in need and isolated seniors, and equity, diversity and inclusion (EDI).
Since 1994, UVic workplace campaigns have raised over $5.5 million. UWGV funds 184 programs, improving the lives of 125,000 people in our local region.
UVic 2022-23 campaign update
The 2022-23 UVic United Way campaign has now come to a close. Thanks to your generous support we raised over $215,000 in support of United Way Southern Vancouver Island.
Although this year's campaign is now complete, the needs of our community remain. We hope your contributions to United Way Southern Vancouver Island will continue, helping people from all walks of life be all they can be. Stay tuned for the launch of our 2023-24 campaign.
Donate to the United Way
Show your support for United Way at a level that's meaningful for you. Donations don't need to be much—even small amounts add up over time. A payroll donation (twice a month) of $5 can give:
12 children have hot lunches at school for the semester
2 youths a place to stay for the night
therapy sessions to 15 people with dementia
To learn more about the impact of your donation, please visit UWGV's Impact Calculator.
You can join the payroll donation program or make a one-time donation. Both types of donations can be made through the United Way e-pledge system.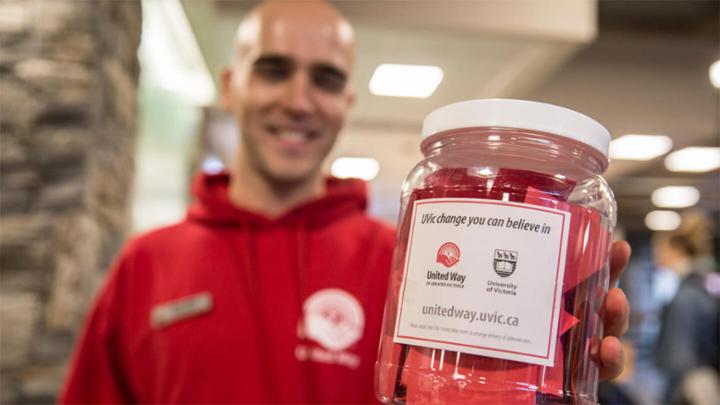 Make a payroll donation
As a UVic employee, you can make regular donations through our payroll program. This is a bi-weekly donation that comes out of your paycheque automatically. Payroll donations help provide United Way with stability, and form the backbone of their funding.
Already a payroll donor?
If you donated by payroll deduction last year, your donation will continue. You will receive an email thanking you for your contribution and confirming that your deductions will continue. The email will also provide information about how to change or cancel your payroll deduction.
Make a one-time donation
Giving a one-time donation is a great way to give back to those in need. UVic employees, students and retirees can make one-time donations via credit card any time.
Upcoming events
From annual favourites like the plasma car races and the UVic Artisans Market, to new events for this year, there are lots of ways to get involved in UVic's United Way campaign.
News
UVic's campaign to support United Way Southern Vancouver Island (SVI) launches this month. UVic campus community is invited to give generously through payroll deduction and by attending various...
The United Way of Southern Vancouver Island partners with community organizations to help people in our communities who are struggling. This year's campaign will support four areas of action: isolated...
Areas of action
Mental health and addictions
Mental health services are in demand especially with the effects of the COVID-19 pandemic.
United Way's Blue Love Campaign will address the gap in Mental Health supports:
increase the amount of counselling by 16,000 hours
support up to 15,000 adults, families, children or youth facing mental health challenges
hire 15 outreach/peer support workers or counsellors
Families
The effects of the pandemic have placed vulnerable families in an increasingly precarious situation due to job loss, housing insecurity and  mental health challenges.
15% of Victoria families with children live in poverty
50,000 individuals are food insecure in the Capital Regional District
Support the Little Phoenix Daycare and help strengthen local neighbourhood resources to help families succeed.
Seniors
Many seniors in the CRD experience extreme loneliness and isolation, malnutrition or food insecurity, mobility issues and limited income that greatly impacts their physical, mental and emotional well-being.
Thanks to United Way's More than Meals program, seniors are getting healthy meals delivered to their homes. Not only that – they are getting critically important social visits and connections with the outside world.
Equity, diversity and inclusion
70% of Indigenous, Black, Asian or other Persons of Colour in Victoria reported that they personally experienced racism in the last five years.
Tools for Equity is a new diversity, equity and inclusion training program designed to support local businesses and organizations to address issues of systemic racism. The program will address racial disparities and employment barriers faced by immigrants and communities of colour.