Collective Agreement Calendar
Collective Agreement Calendar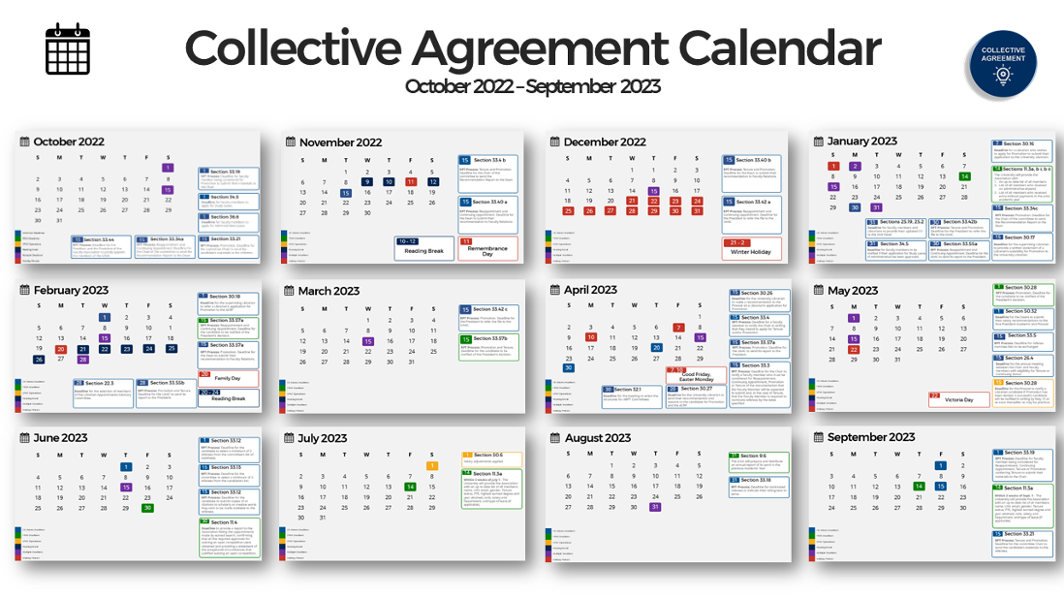 CA Calendar 2022-23
Tracking all the deadlines outlined in the Collective Agreement* can be challenging. That is why we have created this Collective Agreement Calendar which highlights all major Collective Agreement driven deadlines for faculty and librarians and academic unit leaders, as well as deadlines for Faculty Relations and Academic Administration and the Vice-President Academic and Provost. 
Faculty who are eligible for Reappointment, Promotion and Tenure should pay special attention to the RPT processes highlighted in the CA calendar. 
*Based on the current (2019-2022) Collective Agreement
Stopping the Clock
LOU concerning CA deadlines; use of CES; extensions for Reappointment, Continuing Appointment and Tenure; study leave deferrals/cancellations.