Social media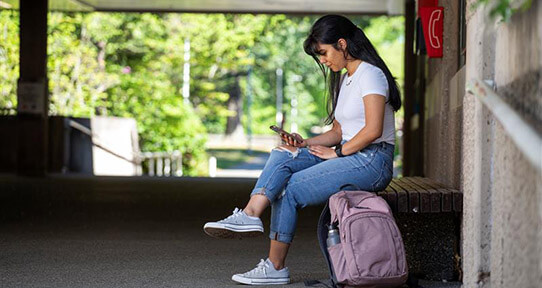 We provide guidance to academic and administrative units at UVic who use social media in their department's communications strategy.
Departments can use social media to promote their programs and events, build community, monitor and enhance their reputation, network and provide thought leadership.
We hope the information on this website helps departments be as effective as possible in meeting their communications goals, while also mitigating risks. 
Thinking about creating a new social media channel?
We can help you get started by:
sharing advice about effective practices
sharing information about emerging trends
giving you technical tips about how to manage your networks
helping ensure you're not duplicating other efforts
Already managing social media networks?
We'd love to hear from you! We're developing a comprehensive list of UVic social media channels. We can add your networks to our list and promote them.
We have a social media e-mail list of all the people who manage social media accounts representing a department or unit at UVic. This is an open list that any subscriber can post messages to. If you would like to join, send us an e-mail at socialmedia@uvic.ca and we can add you to the list.