Future residents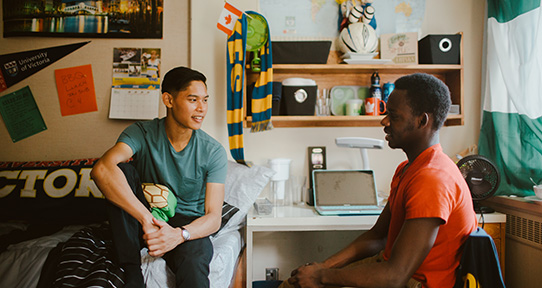 Covid-19 Guidelines for Students
See our BROCHURE if you are feeling unwell, have questions about self-isolation, or are wondering about other Covid-19 protocols.
Living in residence at UVic will be an important and exciting part of your university experience. More than just a place to live, UVic residences offer a supportive community where you can thrive.
Construction notice
UVic is planning for new student housing that will provide much needed on-campus housing for approximately 600 students currently living off-campus. Please be aware that preparation work has started in the Residence Services precinct bringing some unavoidable disruption, noise and dust. 
Learn more about UVic's new student housing project.