Undergraduate students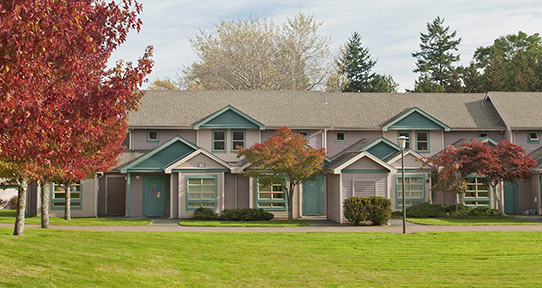 If you're an upper-year undergraduate student, you can apply to live in the cluster housing neighborhood. We define upper-year undergraduate students as those who do not qualify for the first-year guarantee.

Upper-year undergraduate students can also apply to live in our Indigenous Living Learning Community. Please note that this community is located in single dormitory housing.
Please note: Dormitory rooms (single and double rooms) are prioritized for first-year students. As an undergraduate student, you will not be able to select this room type as a preference in the housing application, unless you are applying for the Indigenous LLC.

Students who require a specific room type that is not available to them because of their classification, and/or students who require specific features within a building or room, should submit a Priority Consideration Request
The Cluster (CL) neighbourhood is comprised of apartment and townhouse units. These self-contained units include four bedrooms, a full kitchen and a semi-furnished living room. A four bedroom unit has two semi-private washrooms and one semi-private shower room. 
Our four bedroom cluster units offer four single bedrooms within each unit. In Cluster apartment units all four bedrooms are on one floor. In the Cluster townhouse units, there are two bedrooms upstairs and two bedrooms downstairs.
Semi-Private Bathroom - A semi-private bathroom is shared between two or more students, and is used only by the residents of that unit. Usually 2-4 students share a semi-private bathroom. Residents in these units are responsible for cleaning the bathroom themselves.
If you live in the Cluster neighbourhood you are not required to purchase a meal plan.
Each kitchen has two fridges, a stove, and a dining room table with four chairs.
Cable hookups are available in each bedroom, but you need to arrange and pay for cable service and provide your own television. Wireless Internet is available across campus including your room in residence. Internet ports are also located in each room but students will need to provide their own Ethernet cable.