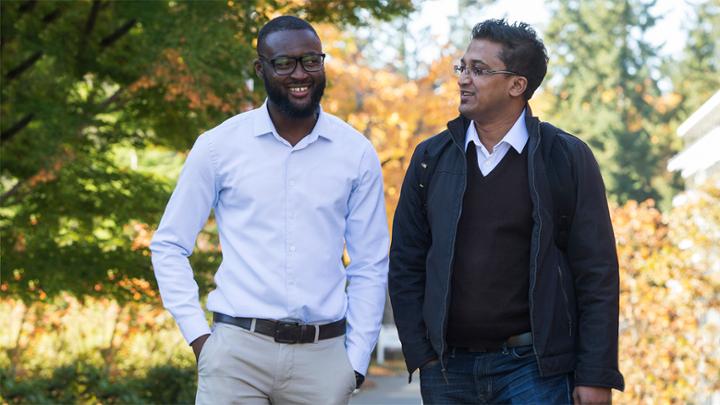 There are a few different ways you can experience UVic while you are still registered at your home institution. We welcome graduate students from other universities for both study and research.
Visiting research students
Participate in vital research and experience our dynamic campus as a graduate visiting research student (GVRS). You'll work under the supervision of a UVic faculty member while you're here.
Note: If you are a graduate student at a Canadian institution wanting to visit UVic to conduct research, you could qualify under the Canadian Graduate Student Research Mobility Agreement  (CGSMRA).
Visiting students with a letter of permission
As a visiting student, you'll take courses at UVic. The credits you earn at UVic will go towards your graduate degree at your home university.
Your application cannot be processed until the letter of permission is received by UVic.
Western Deans' Agreement
If your university is a member of the Western Deans' Agreement, you can attend courses at UVic. You'll earn credit towards your degree at your home institution.
Contact your home institution's graduate studies office for application information.
Visiting exchange students
We welcome students from our 70+ exchange partners across the globe each term. Find out how you can visit UVic as a graduate exchange student.
Next steps
Once we confirm your admission to UVic, you'll receive your UVic student number. You can use it to create a UVic NetLink ID and receive a UVic ONECard.
Once you've made arrangements to study at UVic, it's time to plan your travels. Learn about living in Canada.