New Student Housing and Dining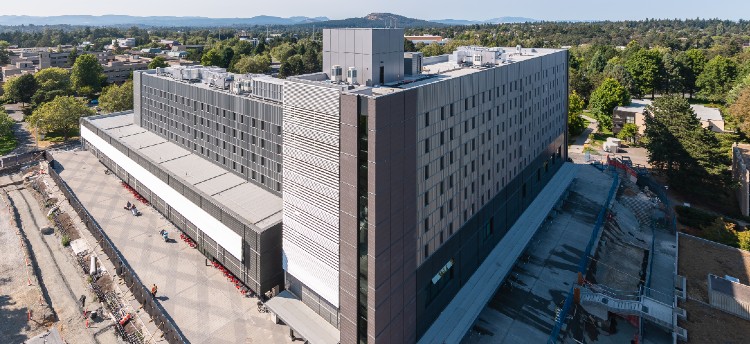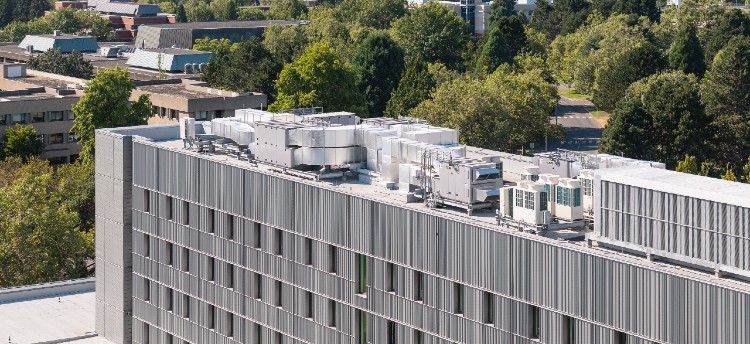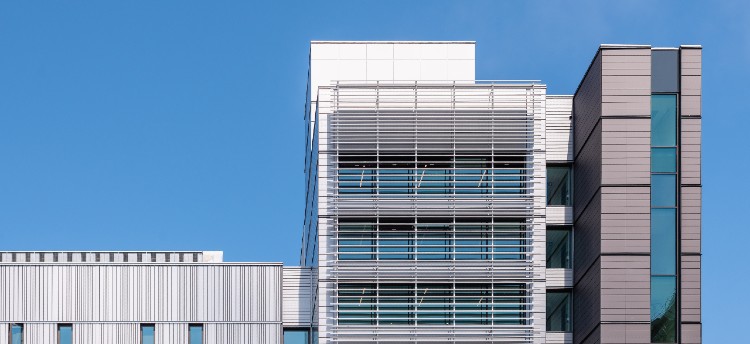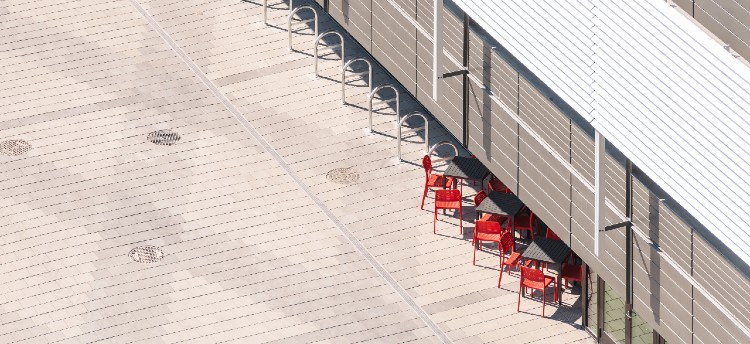 Project summary
The Student Housing and Dining project encompasses two new buildings on campus, and is the largest capital project (over 32,000 m2 of gross floor area) in UVic's history. The new buildings provide 783 total student spaces, with 398 beds for students Čeqʷəŋín ʔéʔləŋ (Cheko'nien House). In addition to student housing, Čeqʷəŋín ʔéʔləŋ (Cheko'nien House) features the Cove dining hall that is open to the entire campus community. Sŋéqə ʔéʔləŋ (Sngequ House) provides 385 student beds, two 225-seat classrooms, and an Indigenous student lounge and meeting rooms.
The project demonstrates UVic's commitment to climate action and sustainability. Design and construction of the new buildings meet Leadership in Energy and Environmental Design (LEED) V4 Gold and Passive House standards, the most rigorous global building standards for sustainability and energy efficiency. Passive House design principles aim to reduce energy consumption, GHG emissions, maintenance costs, and replacement costs by investing in a higher performing building envelope.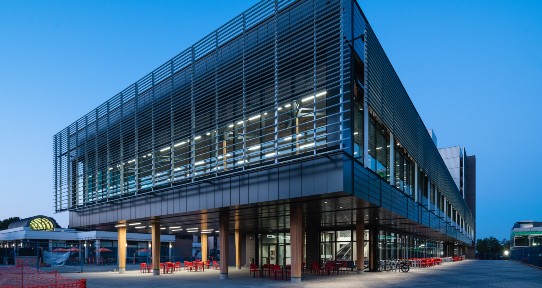 The project includes a new plaza between the buildings – connected to the Campus Greenway – will include a stormwater retention pond, seating areas and Indigenous plantings. The stormwater retention pond includes a capacity of 180,000 litres of water.
To learn more about Indigenous building names, click here.
Spirit of place
Elders from the Songhees and Esquimalt Nations have guided the project team in incorporating Indigenous design elements and teachings.
An Indigenous student lounge will be available in 

Sŋéqə ʔéʔləŋ (Sngequ House)

when it opens.
Paving on the campus greenway to the south of 

Čeqʷəŋín ʔéʔləŋ (Cheko'nien House)

features a weaving pattern, and lights along the greenway will also project a Coast Salish design.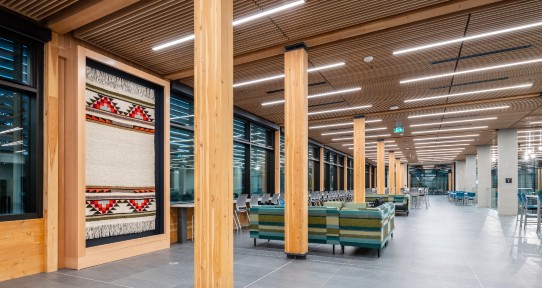 Highlighted green building features
Passive House design principles aim to reduce energy consumption, greenhouse gas emissions, maintenance and replacement costs by investing in a higher-performing building envelope.
Use of mass timber as a key component of the building construction to reduce carbon footprint.
Electrified kitchen in

Čeqʷəŋín ʔéʔləŋ (Cheko'nien House)

to reduce overall GHG emissions by 80% compared to natural gas.
Triple glazed windows with strategic solar shading, and automatically open to keep the inside temperature comfortable.
Heat recovery ventilation to reduce the need for space heating.
Electric air source heat pumps and other measures to reduce GHGs for hot water heating by 88%.
Trained dining hall staff responsible for sorting, composting, and recycling all waste, without a garbage can in view.
A new Campus Greenway is being extended between the two new buildings and as far as Parking Lot 5. 
Innovation: pushing the boundaries of Passive House
The new dining hall sets an exemplary precedent as it is the largest commercial kitchen in North America designed in a Passive House building.
By adopting a robust energy reduction strategy and using electric kitchen equipment (rather than the industry standard gas-based equipment), this kitchen is five to six times more energy efficient than conventional commercial kitchens – and decreases projected GHG emissions by 80% for the entire building.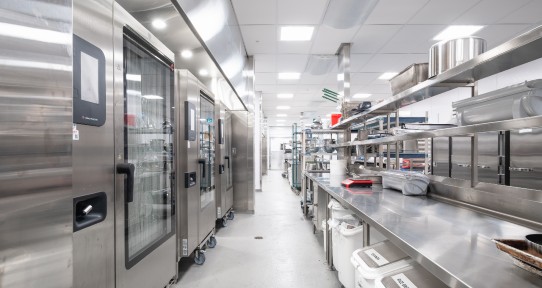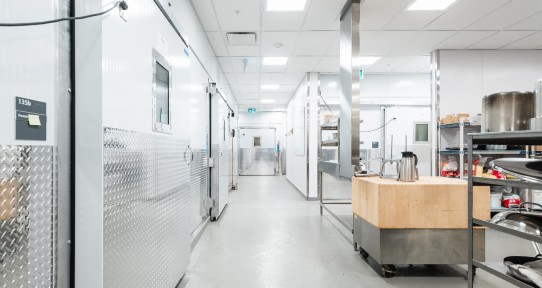 With a challenge of 8,700 meals per day requiring 27,750 litres of domestic hot water (DHW) per day, the new dining facility was designed to use waste heat from the refrigeration system, kitchen exhaust, dishwashers waste water heat recovery, and shower drain water heat recovery in order to pre-heat DHW. 
The high-performance envelope and efficient building systems of a Passive House project innately provides a degree of resilience to a warming climate.
Super insulation resists outdoor temperature swings and enhanced thermal insulation provides acoustic separation from exterior noise, and mechanical equipment noise is kept to a minimum.
Using custom combinations of passive (natural ventilation from windows) and mechanical cooling strategies (air distribution equipment and cooling systems) in different areas of the buildings (e.g. dining hall, student dorms, etc.), energy consumption is dramatically reduced while maintaining thermal comfort. Thermal comfort analysis identified potential savings in annual cooling energy by up to 80% using this mixed-mode ventilation approach compared to conventional fully mechanical approaches.
In any building or household, there is waste heat emitted from various sources, such as showers or rejected refrigerator/freezer heat. The new buildings capture this waste heat using Heat Recovery Ventilation (HRV) devices, and re-use it to warm incoming fresh air, significantly reducing the energy used for space heating in each building. 
Windows let in both daylight and heat from the sun. To optimize access to daylight, window size and positions are balanced to meet thermal performance targets, allowing for generous floor-to-ceiling windows in public areas.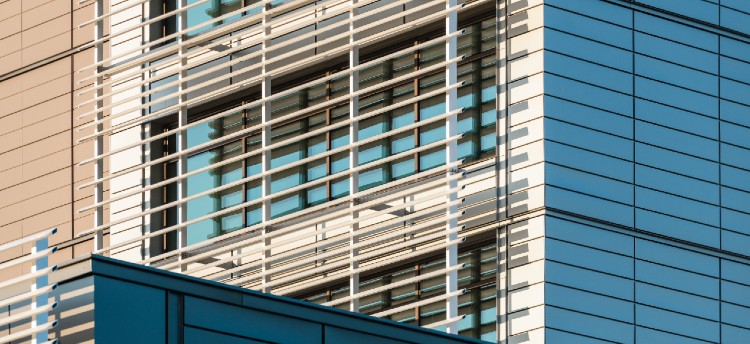 Why LEED?
Why is the LEED plaque everywhere? Because LEED works.
LEED-certified buildings save energy and water, decrease operating costs, generate less waste, and foster healthier indoor environments for the people who live, visit and work within them. Leadership in Energy and Environmental Design (commonly referred to as LEED), is an international third-party certification program developed by industry leaders and is based on energy and environmental principles and best practices. It is the most well known green building certification system.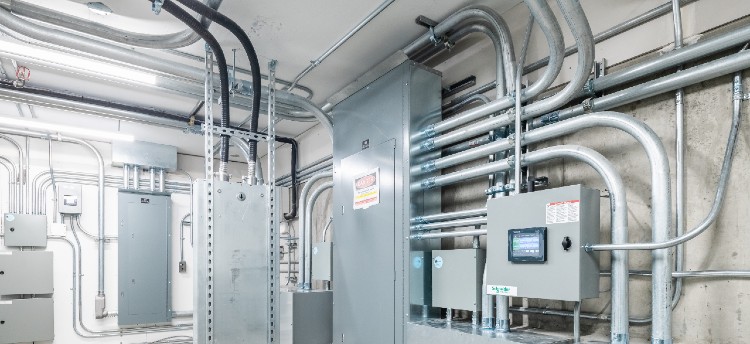 Why Passive House?
Guided by UVic's Campus Plan and Climate and Sustainability Action Plans, the new Student Housing and Dining Project is the first significant capital project since the Campus Plan was renewed in 2016.
The project builds on the ideas generated through the Campus Plan to achieve the University's vision of not only an extraordinary academic environment but also a vibrant and sustainable community that nurtures student experience and well-being. UVic has a deep commitment to climate action and greenhouse gas mitigation and has established the goal of reducing the campus's greenhouse gas emissions while constructing, renovating, maintaining and operating campus buildings and infrastructure. This requires pursuing leading edge energy reduction and conservation strategies such as Passive House.
In a Passive House building, internal air temperature is consistent, as a result, it is more comfortable than a building where the inside temperatures oscillate between sweltering and freezing. The air quality is also be exceptional, eliminating any stale air or fumes.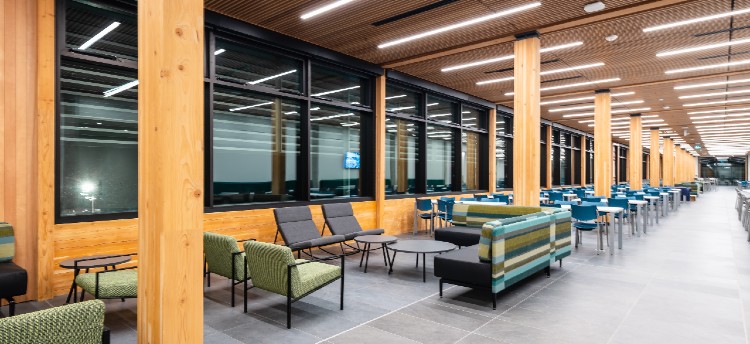 Myth-busting
Fact:
LEED is the world's leading green building project and performance management system. It delivers a comprehensive framework for green building design, construction, operations, and performance. While projects certified under LEED BD+C achieve points based on modeled expectations, benchmark data clearly shows these buildings are outperforming non-LEED buildings.
Fact:
Cold drafts account for 40 -50% of all heat loss in conventional new homes. Air leakage through the building assemblies also moves large amounts of moisture into the walls. This can cause mold, rot, and building failure. Air tightness actually prevents these issues.
Fact:
The size of a heating and cooling system depends on both the performance of the building envelope and the local climate. In the milder climate, the peak heat load of a Passive House is so small the heat can be delivered through the ventilation ducts. In cold northern climates, we require a point-source heat pump, eliminating the need for the central furnace of a conventional building.
Videos
For further information contact Mike Wilson, Director – Campus Planning and Sustainability at 250-472-5433 or planning@uvic.ca
Community engagement is an essential part of planning for the student housing and dining project. The campus and neighbourhood association engagement process followed the university's Community Engagement Framework. 
During the planning phase, we engaged with over 1,200 campus and community members. 
In addition, the project team regularly engaged with the neighbouring community through presentations at the Community Association Liaison Committee.