Cycling Plan gets into gear with University Drive pathway improvements
- University of Victoria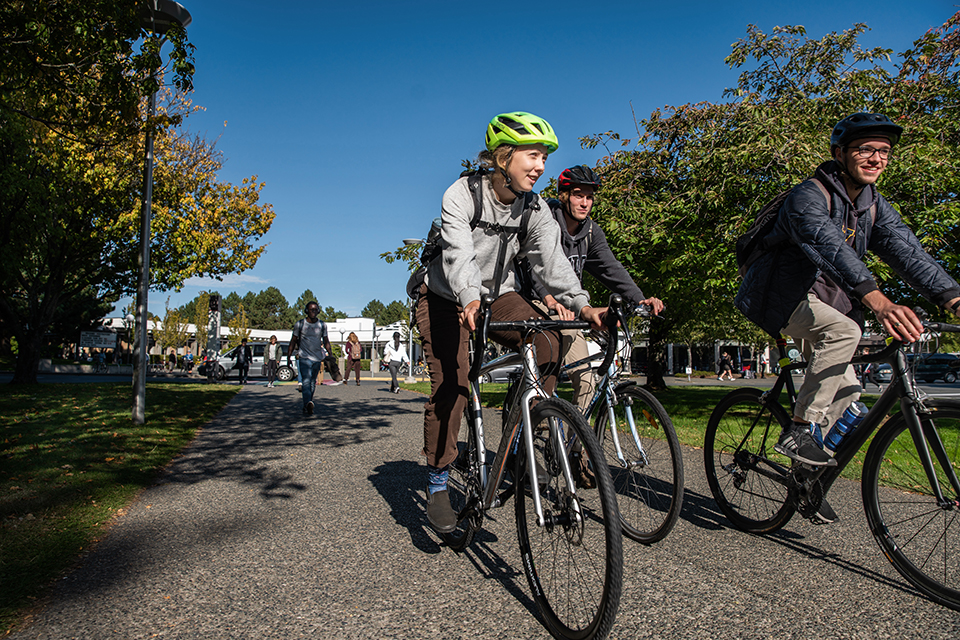 Cycling and walking to campus is about to become a whole lot easier, with the implementation of much-needed improvements to the University Drive Connection Pathway—the first project to get underway from the university's Campus Cycling Plan.
The BC Ministry of Transportation and Infrastructure announced on June 24 that the project received funding from the BC Active Transportation Infrastructure Grants Program, thanks to a co-application with the District of Oak Bay.
UVic will receive $316,380 toward the project for a new two-way bike pathway and separate pedestrian pathway. The ICBC Road Improvement Program will also contribute $25,000 for crosswalk improvements at University Drive and Ring Road.
This is the first of seven network improvement projects in our Campus Cycling Plan to move ahead after extensive engagement with the campus community, so it's exciting. Students, faculty and staff have told us that the University Drive entrance is a congested area where conflicts between pedestrians and cyclists can happen, and this project is going to improve safety and access for everyone.
—Mike Wilson, director of campus planning and sustainability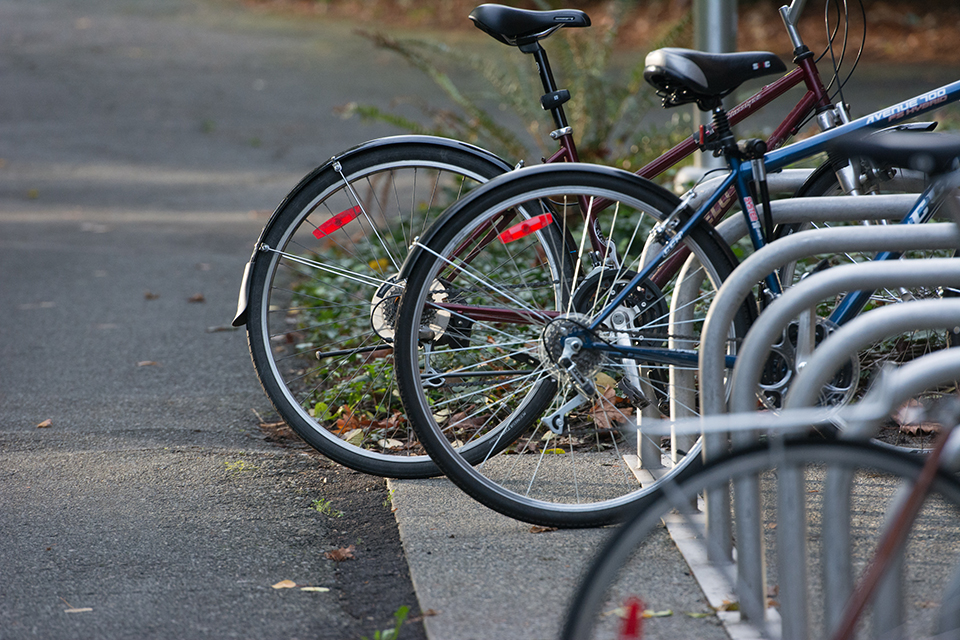 The University Drive Connection Pathway links University Drive and Ring Road with the heart of the campus, and with Oak Bay's Henderson Road bike corridor to the south. On an average day, the route sees approximately 1,370 bike trips to or from campus (26% of all cycling trips) and 700 pedestrians (6.8% of all trips by foot).
"We're working hard to increase the use of transit, cycling, walking and carpooling to 70% of all trips to campus, as part of our overall strategy to reduce greenhouse gas emissions and increase active transportation," says Wilson. In 2018, 62% of trips to and from campus were made by walking, cycling, transit or carpooling.
The project will add a new 3-metre bi-directional bike pathway adjacent to the existing path, which will be dedicated to pedestrians only. It will also include intersection crossing improvements, new lighting, and bicycle and pedestrian pathway counters. Construction is expected to begin in the fall.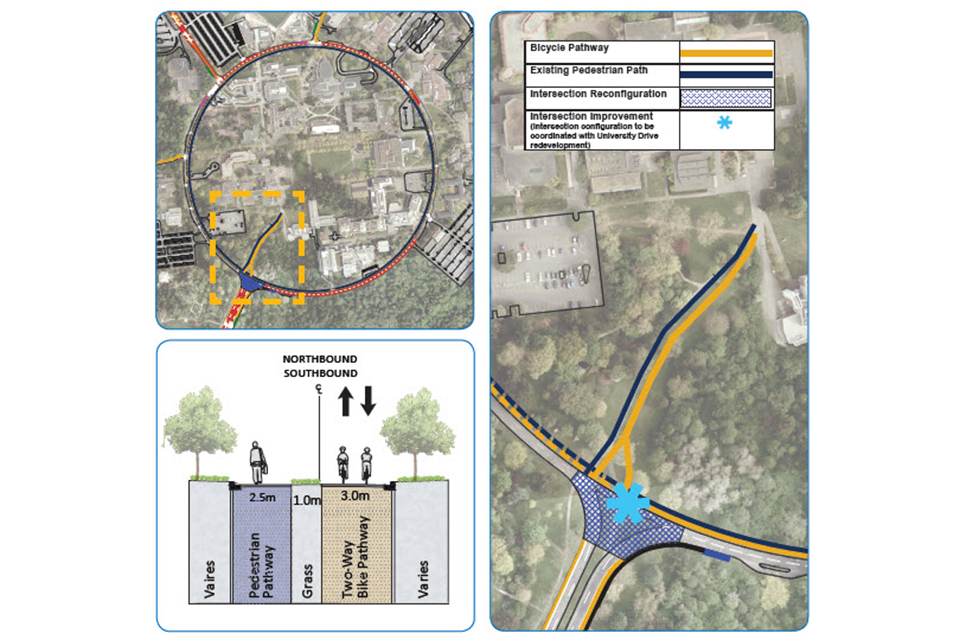 UVic is one of the first post-secondary institutions in Canada to have a dedicated Campus Cycling Plan that provides a vision for developing an AAA (all ages and abilities) cycling network.
The BC Active Transportation Infrastructure Grants 2020-21 program is funding 23 infrastructure projects and 21 active transportation network plans province-wide, with a total value of almost $9 million. This is the first time a provincially funded public institution has been awarded the grant. 
Read the BC government news release
Photos
In this story
Keywords: administrative, sustainability