Fraser Building Expansion
Planning for a national centre for Indigenous Law
The university has begun planning for an expansion to the Fraser Building to house a national centre for Indigenous law. The centre will provide much-needed academic and support space for the Canadian Common Law and Indigenous Legal Orders program (JD/JID) and Indigenous Legal Research Unit (ILRU). By expanding the Fraser Building, the university will enhance the experience and success of JD and JD/JID students, and will serve as a national centre for dialogue, research, and knowledge transfer.
Site location 
The addition to the Fraser Building will be located to the south of the existing building and will support interdisciplinary learning between students in the JD and JD/JID programs. The building addition will implement multiple Campus Plan principles including compact growth, campus vibrancy along Ring Road, Spirit of Place, and to further develop our extraordinary academic environment. The project is informed by best practices for environmental stewardship and management which will be reflected in project's site planning and landscape design principles.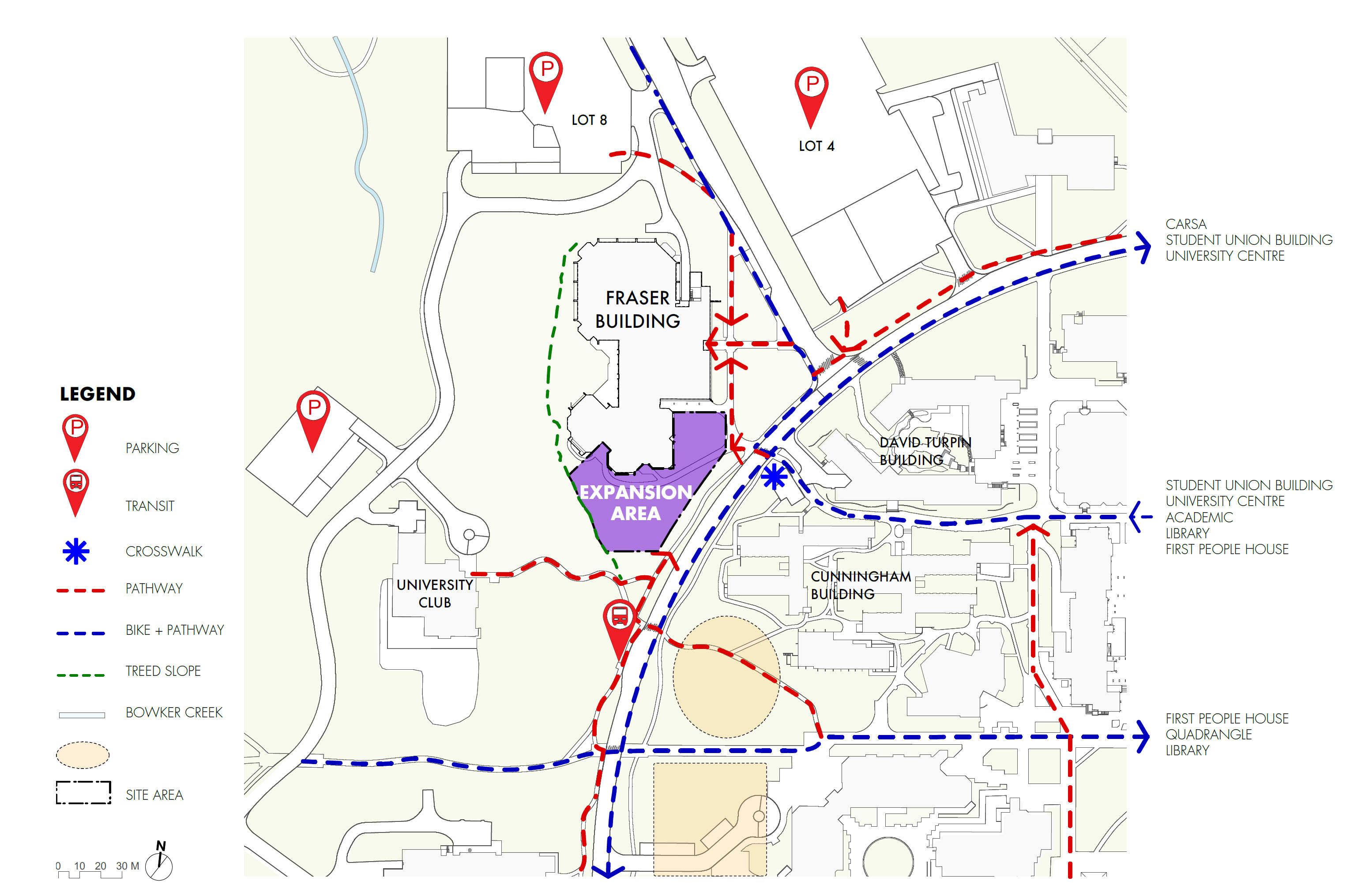 Project updates 
Community Engagement is an essential component of planning for the Fraser Expansion. We want to hear from students, staff, community members and other stakeholders to help shape plans for the project. Future engagement opportunities will be posted via this website. 

Project team 
The project feasibility study was completed by Urban Arts Architecture and Urban Design. 
For further information contact Mike Wilson, Director – Campus Planning and Sustainability at 250-472-5433 or planning@uvic.ca
Community engagement is an essential part of planning for the Fraser Expansion. The campus and neighbourhood association engagement process will follow the university's Community Engagement Framework. 
The first round of campus engagement was held in October 2019, the project team engaged with 165 students, faculty and staff the project introduction, the site location, and opportunities for restoration of a natural ecosystem.