UVic is one of Canada's leading universities. We are widely recognized for leadership in research, inspired teaching and community engagement. We provide innovative undergraduate and graduate programs and dynamic learning experiences in our diverse and welcoming West Coast setting.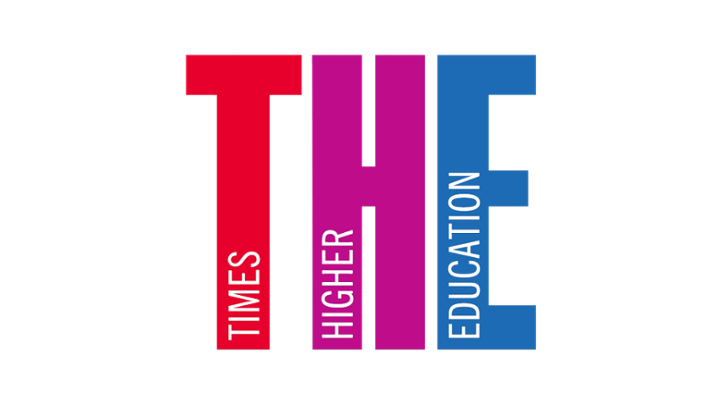 #1
Among Canadian comprehensive universities for preparing career-ready students.
(2022 Times Higher Education Global University Employability Ranking)
Ranking highlights
#4 university in the world for contributions to sustainable cities and communities
#1 university in Canada for promoting Indigenous visibility (Maclean's 2022)
#1 among comprehensive universities in medical/science grants per faculty (Maclean's 2023)
#4 among all Canadian universities in citation impact per faculty member (2024 QS rankings)
Rankings by external bodies
The University of Victoria is recognized annually as one of Canada's top universities. 
Leiden University rankings
#1 in North America for international research collaborations
The Leiden Rankings show that UVic-based researchers consistently write a higher proportion of top-performing papers based on international collaborations than any other university in North America. UVic has claimed this spot eight times in the last 12 years.
#1 in Canada for mathematics and computer science (#50 globally).
#4 in Canada for research in physical sciences and engineering.
UVic is ranked 5th in Canada and 220 globally for research impact across all sciences.
UVic retains its place in the top one per cent of universities in the world and among the top-ranked in Canada for scientific impact.
#2 in Canada for Open Access publications
UVic is one of the top schools in Canada for making science and scholarship findings accessible and affordable. Leiden's Open Access category shows that more than half of UVic's publications (57.8 per cent) circulate legally and sustainably in open access journals and repositories.
In addition to efforts in making the latest research free and available, UVic faculty and libraries are also spearheading efforts to reduce the cost of education by creating and sharing open access textbooks and other open educational resources.
Maclean's
#2 among Canadian comprehensive universities (2023)
UVic was also ranked as the top school for promoting Indigenous visibility—a position it's held since this category was introduced in 2018.
UVic is consistently ranked among the top Canadian comprehensive universities by Maclean's magazine.
In addition to information from two subjective reputational surveys, Maclean's weighs 11 key performance indicators to arrive at its rankings, including funding data on research and student services. UVic's performance is among the top three performers in six of those 11 categories.
#1 in faculty awards and medical/science grants
Maclean's comprehensive category comprises the 15 Canadian universities that combine a significant amount of research activity with a wide range of programs at the undergraduate and graduate level, including professional degrees.
The 2023 QS World University Rankings by Subject recognize UVic's leadership in a broad range of academic fields. The QS rankings also suggest that UVic's rising international reputation stems from extraordinary programs across the institution.
UVic is identified in the top 300 institutions globally for studying in 12 QS subject areas:
Computer science & information systems
Earth & marine sciences
Education
English language & literature
Environmental sciences
Geology
Geophysics
Hospitality & leisure management
Linguistics
Psychology
Sociology
Sports-related subjects
The 2022 Academic Ranking of World Universities (ARWU), created by Shanghai Jiao Tong University, also ranks UVic as one of Canada's leaders in research intensity across many fields.
Of the 54 individual subjects ARWU considers, UVic is among the world's top 300 performers in 18 areas:
Atmospheric science
Business administration
Civil engineering
Earth sciences
Electrical and electronic engineering
Geography
Hospitality and service management
Instruments science and technology
Law
Mathematics
Nursing
Oceanography
Physics
Political science
Psychology
Telecommunication engineering
Transportation science and technology
Water resources
The Times Higher Education Impact Rankings evaluate the work of universities around the globe to support and achieve the United Nations' Sustainable Development Goals (SDGs). In our teaching, research and operations—advanced through extensive local, national and international partnerships—UVic is recognized by the Impact Rankings as a global leader in pursuit of those goals, ranking ninth globally.
UVic is in the top 50 colleges and universities around the world in advancing and living up to the commitments of:
SDG 1: No poverty — #13
SDG 6: Clean water and sanitation — # 29
SDG 11: Sustainable cities and communities — #4
SDG 12: Responsible consumption and production — #20
SDG 13: Climate action — #3 globally, and first in Canada
SDG 14: Life below water — #11
SDG 15: Life on land — #24
SDG 17: Partnerships for the goals — #44
UVic is one of the world's leading institutions in eight of the 11 broad academic fields ranked by Times Higher Education (THE).
In law, psychology and the physical sciences—which encompass mathematics and statistics, physics and astronomy, chemistry, geology, environmental sciences, and earth and marine sciences—UVic is among the top 150 schools in the world.
In law, UVic is well-positioned to climb in future years thanks to its establishment of the world's first joint degree program in common law and Indigenous legal orders.
UVic is also ranked among the world's top 300 schools in the arts and humanities, business and economics, computer science, engineering, and the life sciences.
Arts and humanities include the disciplines of art, performing arts, design, languages, literature, linguistics, history, philosophy, theology, architecture and archaeology
Business and economics is made up of business and management, accounting and finance, and economics and econometrics
Life sciences span agriculture and forestry, biological sciences, veterinary science and sport science
Social sciences encompass communication and media studies, politics and international studies, sociology and geography
U-Multirank shows that UVic is the top university in North America for producing research based on international joint publications. UVic is among the top 10 Canadian universities for research overall.
UVic also placed among the top four schools in Canada for international joint publications.
Honours & awards
47 UVic faculty members have been elected fellows of the Royal Society of Canada, the nation's highest academic honour for career achievement. 
UVic has an allocation of 37 Canada Research Chairs. UVic instructors are also well-represented among the winners of acclaimed national 3M teaching awards.
Our Co-operative Education Program and our Peter B. Gustavson School of Business have both received Association of Universities and Colleges of Canada ScotiaBank Awards for Excellence in Internationalization.