Creating Commons in an Era of Precarity: A Multi/Trans-Disciplinary Conference on Migration and Asia
---
A virtual conference | 8-11 June 2021
---
This conference is a joint project between the Centre for Asia-Pacific Initiatives (CAPI) at the University of Victoria (UVic) and the University of Crete (UoC) Research Center for the Humanities, the Social and Education Sciences (UCRC). The conference is endorsed by the United Nations Research Institute for Social Development (UNRISD).
The purpose is three-fold: to bring together researchers, activists, and particularly graduate students, to share current scholarship while giving space for new knowledge creation; provide opportunities for participants from around the world to network and build alliances; to cross intellectual and physical boundaries to ensure multi/trans disciplinary approaches to knowledge creation.
With more than five years of intensive precarious migration into Greece, much has been learnt regarding the plight of people fleeing settings of war, environmental disasters and poverty. Facing continued economic vulnerability and being the first point of entry for many migrants wishing to reach Europe, Greece has faced particular challenges. Migration, however, is not isolated to Europe; much of the 70 million mobile people throughout the world are located on other continents/regions, including East, Southeast and South Asia. Understanding the conditions of permanent temporariness and precarity facing migrants, both in Europe and Asia is essential to build new approaches to understanding migration. We are interested in how migrants can be viewed as the protagonist, a mobile actor displaying resilience or responses to precarious lifeways, and taking actions contributing to the creation of a "mobile commons," forging new pathways.
This conference, which will bring 40+ international participants together virtually, is designed not only to showcase expertise in areas of global migration – such as a socioeconomic, political, human rights and social justice issues, but to offer highlight the methodological and theoretical complexities of today's migrant.
Key themes include an examination of the connections and common pathways among migrants; the active role of the migrant, both historically and currently, during times of movement as well as temporary settlement; questions related to border security and surveillance and the maintenance and transformations in precarity, the place of new technologies that enable even greater sophistication of policing but also greater opportunity for migrant to migrant connection; and diverse initiatives in the areas of policy advocacy, activism and mobilization as they pertain to the experience of temporariness and strategies to overcome them.
The event will offer a rare opportunity for migration experts from Greece (and other parts of Europe), Canada and parts of Asia to share knowledge, experiences, and strategies as they relate to this complex and pressing global issue.
Victoria: 8:00-8:15
Crete: 18:00-18:15
Introductions/ Acknowledgement/ Welcome
Victor V. Ramraj, Director, Centre for Asia-Pacific Initiatives (CAPI), and Professor of Law, University of Victoria (UVic)
Georgios Kossioris, Vice-rector for Academic Affairs, Lifelong Learning, International Relations & Outlook, University of Crete (UoC)
Katja Hujo, Senior Research Coordinator, Social Policy and Development Programme, United Nations Research Institute for Social Development (UNRISD)


Victoria: 9:15-9:45
Crete: 19:15-19:45
Special Presentation
Heraklion Development Agency (HDA), as partner of UNHCR and together with its local partners, has undertaken to create reception places for a total number of 1300 fully registered asylum seekers referred by UNHCR and the Greek Ministry of Migration and Asylum. The accommodation scheme is implemented through the rental of 200 private apartments and/or houses on Crete and to provide dignified accommodation and comprehensive assistance including psychosocial support, interpretation, transportation arrangements and referrals, accompaniment to medical, educational and legal aid actors to vulnerable cases of asylum seekers. ESTIA project offers a variety of support services to all beneficiaries, in order to facilitate their stay in Crete and to offer basic integration support to asylum seekers and refugees. Despite the complexity, challenges and difficulties of ESTIA, project's implementation is considered very successful, resulting to a multi-level inclusion approach, with the active involvement of key stakeholders and local communities. Communication and visibility has been also an important part of implemented actions with main goals to empower people of concern, raise public awareness, activate local support networks, create the best possible conditions for implementing and maximizing achievements and results, highlighting and promoting inclusion, solidarity and support to social vulnerable target groups.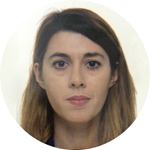 Dimitra Kampeli is the Head of Communication, Transnational Cooperation & Networking Dept of Heraklion Development Agency, in Crete, Greece since 2006. She has an extended experience on the Coordination & Technical Support of European Initiative Projects & transnational or interregional cooperation programmes, coordination of existing networks & cooperation schemes, proposals to European or national calls, dissemination of project results, publication edition, communication & networking activities. She has cooperated as project coordinator with International Humanitarian Organizations such as UNHCR and IOM, national authorities and ministries on the Asylum Seekers and Refugees Accommodation, Supporting Services and Integration Schemes (2017- up to date)
Victoria: 10:00-11:30
Crete: 20:00-21:30
Keynote presentation


Watch a recording of the keynote
Why do Chinese workers pay up to $8000 agent fees to leave the rising global economic centre, for dead-end jobs overseas? Labour out-migration from China has become driven by needs in social reproduction. Instead of being compelled by unemployment or poverty, people migrate to accumulate savings quickly to buy houses, get married, pay for their children's education, and arrange medical and social care. These activities sustain and enhance life on a daily and generational basis, and constitute "social reproduction." Reproduction-driven labour migration results from the monetization of reproduction activities in China, and in turn makes migrants more vulnerable.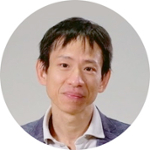 Biao Xiang is Professor of Social Anthropology at Oxford University and Director of the Max Planck Institute for Social Anthropology in Germany. Biao Xiang's research addresses various types of migration – internal and international, unskilled and highly skilled, emigration and return migration, and the places and people left behind – in China, India and other parts of Asia. Through the lens of migration, he has examined a wide range of political economy issues, including state-society relations, labour, social reproduction, and mobility governance. In his recent research he asks why commercial recruitment intermediaries have become so prominent in unskilled labour migration in east Asia – a finding that contradicts the assumption that modern institutions and technologies have a dis-embedding and dis-intermediating effect.
Currently Xiang is re-examining the multifaceted implications of mobility and immobility for societies and individuals, as evidenced during the COVID-19 pandemic. In addition he is studying social debates in China, social research practices in the global South, and new patterns of economic circulation.
Biao Xiang studied sociology at Beijing University, China, and received his PhD in social anthropology from the University of Oxford, UK. He worked at Oxford from 2004. Xiang is the winner of the 2008 Anthony Leeds Prize for his book Global Bodyshopping and the 2012 William L. Holland Prize for his article 'Predatory Princes'. His 2000 Chinese book 跨越边界的社区 (published in English as Transcending Boundaries, 2005) was reprinted in 2018 as a contemporary classic. His work has been translated into Japanese, French, Korean, Spanish, and Italian.
Victoria: 8:00-9:00
Crete: 18:00-19:00
Panel 2: The State and Migrant Labour Governance in the Era of Globalization: The Case of Southeast Asia


Chair: Leslie Butt, UVic Anthropology


Tea break and breakout room discussion
Topics for discussion: local, personal, care, and specific group issues
Victoria: 10:30-11:30
Crete: 20:30-21:30
Film Screening and Q&A


Moderator: Duncan Chalmers, Former Refugee Education Facilitator, Karenni Social Development Center, in conversation with the film's Executive Director/Co-Producer Ansley Sawyer
Today, thousands of people live in refugee camps along the Thai-Burmese border, displaced from decades of relentless civil war at the hands of the Burmese military. The Karenni are an ethnically diverse community that has survived the ongoing ethnic violence and mass displacement from their homeland, located historically between Thailand and Myanmar (formerly called Burma). After 70 years of conflict -- the longest ongoing civil war in the world -- the Karenni face an uncertain future as a refugee community along the Thai-Burmese border.
watch the film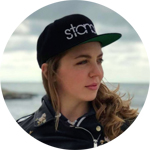 Ansley is a nomadic film producer. Her collaborations with director Brandon Li's "Nomads of Mongolia" and "Hong Kong Strong" were Vimeo Staff Picks, and have been featured on BBC, National Geographic, TEDx, Smithsonian, Sony Alpha Universe, and Upworthy. Her award-winning film "Like We Don't Exist" is her most recent experiment in film as advocacy, and has been shown to over 15,000 people in universities, churches, and schools in 15 cities over the last year. She is an avid traveler, singer, sailor, and storyteller.
Tea break and breakout room discussion
Victoria: 10:30-11:30
Crete: 20:30-21:30
Film screening and Q&A


Moderator: Regina Mantanika, UoC Sociology, in conversation with the film's Co-Director Io Chaviara
Idomeni, in 2016; In this small village on the Greek-Macedonian border, an old lady recounts stories about locals who crossed the borderline and never came back. While her narrations reconstruct the History of the border, some Palestinians from Syria, living in the refugee settlement that has been built right next to the village, decide to set up a kindergarten. Thus, instead of waiting passively for the border to open, they exist in the present, they envision the future and they create conditions that bring them closer to a feeling of a home.
watch the film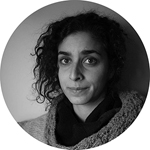 Io Chaviara is a visual artist and a Phd candidate at Social Anthropology Department of Panteion Uninveristy. She has taken place in international exhibitions she has been co-curating workshops and documentary festivals in Athens and Beirut. Her artworks consist of essays, lectures, performances, installations, curating projects and documentaries.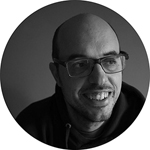 Michalis Kastanidis is a film-maker and co-founder of Fabula Productions based in Athens, Greece. He has studied visual anthropology and ethnographic film in Barcelona (UB).
Victoria: 8:00-9:00
Crete: 18:00-19:00
Panel 6: Institutionalizing Precarity
Chairs: Maria Mexi, Research Fellow, The Graduate Institute of International and Development Studies, Geneva, and Visiting Fellow, UNRISD, and Katja Hujo, Senior Research Coordinator in the Social Policy and Development Programme, UNRISD


Tea break and breakout room discussion
Victoria: 9:30-10:30
Crete: 19:30-20:30
Panel 7: Immigrant Identities
Chair: Aspasia Chatzidaki, UoC Department of Primary Education


Victoria: 10:30-11:30
Crete: 20:30-21:30
Closing Reflections:


Rapporteurs: Feng Xu, UVic Political Science, and Christina Georgiadou
Closing Remarks: Maria Kousis, Professor of Sociology and Director of UCRC, and Helen Lansdowne, Associate Director of CAPI