Coming out of COVID
UVic Libraries Strategic Directions Impact Fund 2023-2024
The Coming out of COVID Fund was designed to support initiatives and projects that advance UVic Libraries' strategic priorities and organizational values. In 2023, nine projects were funded for a total of $60,700. These projects include an event showcasing the Libraries' programs and services; student engagement initiatives; an oral history project dedicated to Chinese studies scholars in the United States and Canada; and a video conveying the complex histories of the lands on which the university stands.
---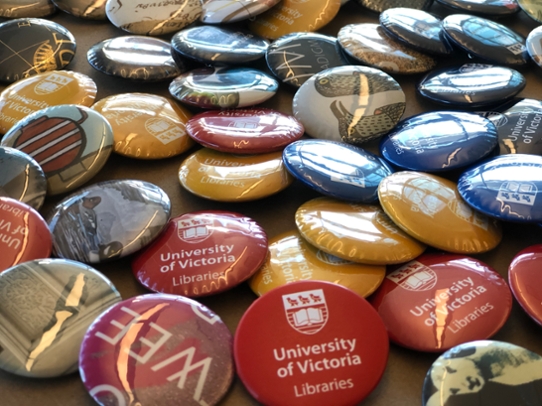 LibraryFest
Communications, Events, and Community Engagement Working Group 
|

$10,000 | SDG 3, SDG 4, SDG 11, SDG 16

LibraryFest will be a fun and educational event that will showcase UVic Libraries to a range of audiences (including students of all ages, faculty, staff, alumni, and community) by highlighting and featuring programs and services from different units and departments. Participants will receive a UVicLib passport and be encouraged to visit as many areas as possible within the Libraries during the day to be eligible for prizes and rewards. The open house will encapsulate all the values, goals, ideals, and objectives of the Libraries' Strategic Directions, including:  connecting people, knowledge, and expertise; creating a welcoming, inclusive environment in our physical and virtual spaces; embracing our role as an access point to the university for the broader community; building relationships with students and a wide range of external communities; and enhancing the vibrancy of the local and regional community by strengthening our base of donor and community support for sustaining UVic Libraries' priorities.




---
The Library as a Place: An Audio Tour of UVic Libraries
The first stage of this project, co-led by Shahira Khair and Samantha MacFarlane, focused on collecting qualitative data about student experiences and relationships to the physical spaces of UVic Libraries. Through an online survey and interviews with 42 students, the project team gathered a rich collection of stories about how students use library spaces in different ways and the impact of the spaces on their university experiences. These user narratives illustrate how instrumental library spaces are to the university's mission to provide inclusive and equitable access to education and promote lifelong learning opportunities for all. They can support evidence-based, user-centred decision-making for service and space improvement within UVic Libraries to provide more welcoming and inclusive physical spaces. The next stage of the project will focus on analyzing the data and building a digital exhibition in which we can share these stories with the rest of the university and our broader community, centring the voices and perspectives of students.

---
Fostering Student Feedback and Engagement
Student engagement is a broad arena that includes students' academic, social, and perceptual experiences of the Libraries and the university, as they contribute to overall student success. This project will help the Libraries to strategically build relationships with students and demonstrate the ways in which students value the Libraries. The strategies will include: course union/UVSS/GSS facilitated mixer/feedback events; travelling facilitated events with Indigenous, international, and other equity-deserving students in partnership with relevant campus units; development of a sustainable student advisory group or other mechanism for ongoing high-level student feedback and consultation; and honoraria for students to serve as consultants to the Libraries' Working Groups.

---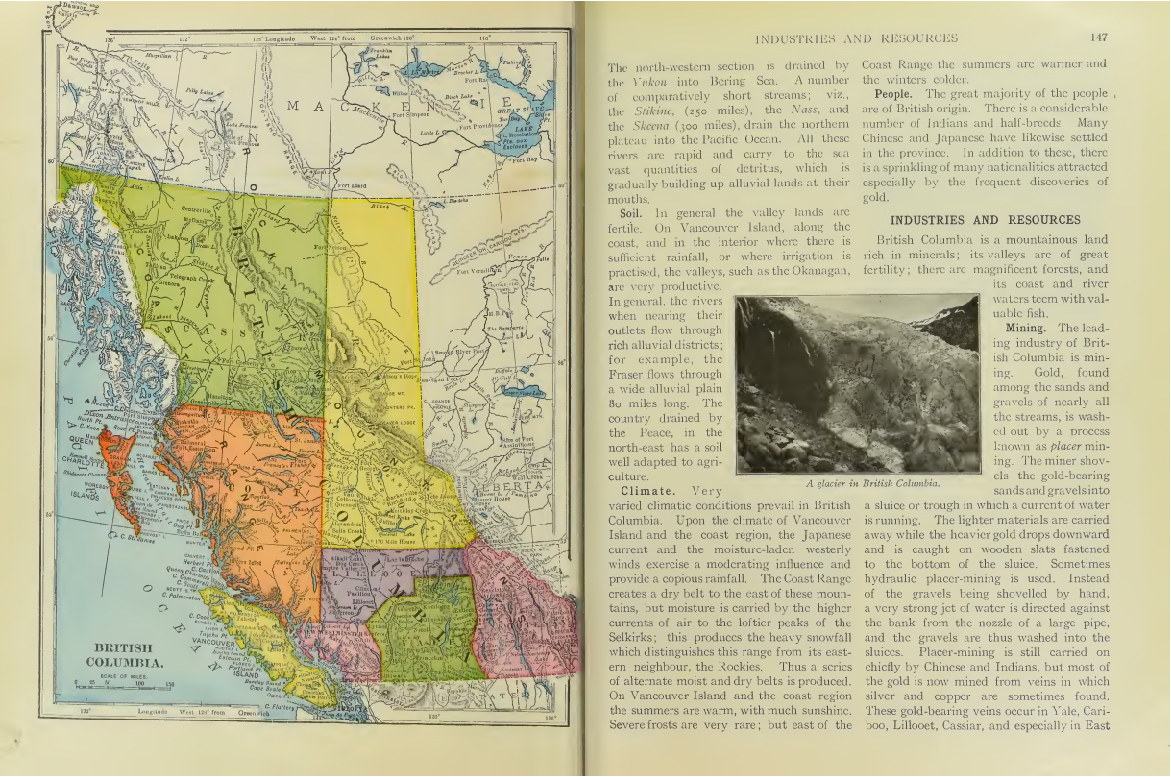 British Columbia Historical Textbooks Interactive Digital Library
The British Columbia Historical Textbooks (BCHT) Interactive Digital Library project is a successful, ongoing initiative within UVic Libraries involving student research assistants, Indigenous community members, faculty co-investigators, and multiple library units, including Special Collections and University Archives, the Digitization Centre, Reconciliation, and Metadata. The aim of librarian Pia Russell's project is to use digital technologies to preserve and increase access to central primary sources from the history of education in the province. BCHT also provides a significant opportunity for decolonizing collective historical narratives and working towards broad public dialogue for reconciliation.

---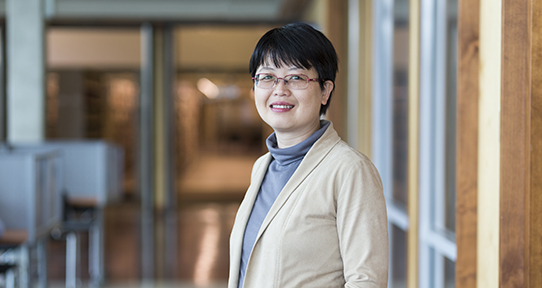 UVic Library Chinese Studies Scholars Oral History Project
Recognizing the presence of esteemed scholars in the field of Chinese Studies at UVic and the lack of materials documenting the origins and development of the Pacific & Asian Studies department—potentially the sole independent Asian Studies department besides UBC on the Canadian west coast—Ying Liu, the liaison librarian for Asian Studies, has taken part in the UCLA Chinese Studies Scholars Oral History Project. As part of the project, Ying will conduct interviews with two emeritus scholars from UVic. The initiative represents the first-known systematic, large-scale oral history endeavor dedicated to Chinese studies scholars in the United States and Canada. The objective of Ying Liu's project is to employ oral history methodologies to facilitate in-depth, multi-session interviews, documenting the evolution of Chinese studies, the history of the Pacific & Asian Studies department, and academic careers at UVic. Furthermore, it will also serve as a pilot for future oral history projects involving local Asian Canadian communities.




---
Indigenous Histories Awareness Video Project
The Indigenous Histories Awareness Video will convey the multifaceted histories of these lands. Through this project we intend to not only acknowledge the territory where the university stands but also acknowledge the complex histories present on lands surrounding the university including acknowledgement of treaties, historical and contemporary community locations, and Indigenous place names.

---
First Nations Wild Salmon Historical Habitat Baseline Project
The First Nations Wild Salmon Historical Habitat Baseline project is part of the larger UAV Habitat Mapping to Inform Wild Salmon Stewardship project––a partnership between UVic Geography, the First Nations Fisheries Legacy Fund (FNFLF), the Okanagan Nation Alliance (ONA), and the Skeena Fisheries Commission (SFC). Member nations from FNFLF, ONA, and SFC have expressed interest in having access to historical maps and air photos of their territories in order to better inform ecological baselines, and support a longer-term understanding of ecosystem change. A Master's student supporting the community mapping component of the project will work to identify historical maps and air photos within UVic's collection, and additional materials from the provincial and federal governments' collections, that overlay partner First Nations' territories, geo-reference those materials, and make them available to project partners for use in this and other projects.
---
Assessment and Inventory of BC Archives Collections of Surveyors' Glass Photographic Plates, Prints, Maps and Survey Notes
From the 1880s onward, Canada's western mountains were photographed (70,000+) by Canada's Department of the Interior Dominion Land Survey, Geological Survey of Canada, and other government agencies by surveyors such as Morrison P. Bridgland, Richard W. Cautley and Arthur O. Wheeler. Since 1997, the Mountain Legacy Project, currently based at the UVic School of Environmental Studies and led by Eric Higgs, has worked with Library and Archives Canada to digitize portions of combined collections. Thousands (10,000+) of the original images have been repeat photographed in order to document changes over time, and a powerful custom open access database serves the digital assets. This project will conduct a thorough assessment and inventory of BC Archives for surveyors' glass photographic plates, prints, maps and survey notes in preparation for a large-scale digitation of the collection.
---
Inspired Outputs for Discard and Waste Communities Knowledge Co-creation
For almost 20 years, UVic Geography's Community-based Research Laboratory (CBRL), led by Jutta Gutberlet, has been involved in numerous research projects with many local and international communities, co-generating new knowledge regarding discard/waste and climate change action research. Through knowledge dissemination platforms such as animations, infographics, recordings, and CBRL website videos, this project will further translate and mobilize knowledge outcomes from this work, specifically surrounding recycling networks, waste governance, zero waste, and climate change awareness across communities.