Christine Walde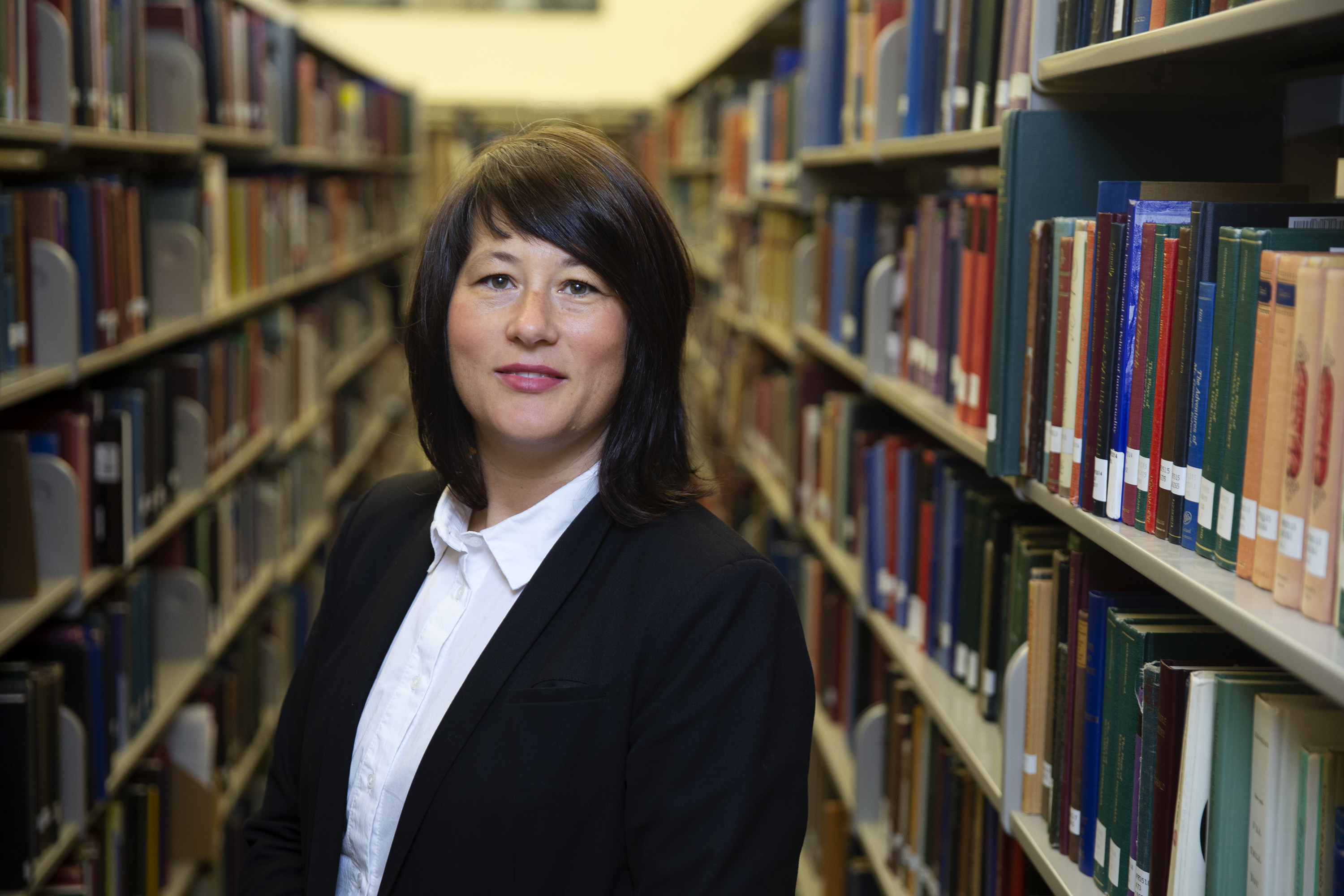 Christine Walde (she/her)
Fine Arts Librarian
(Art History and Visual Studies, Theatre, Visual Arts and Writing)
and Grants & Awards Librarian
Room 404, Mearns Centre for Learning - McPherson Library
University of Victoria Libraries
PO Box 1800 STN CSC
Victoria BC Canada
V8W 3H5
(250) 853-3613
cwalde@uvic.ca
Christine Walde is the Fine Arts Librarian in the subject areas of Art History and Visual Studies, Theatre, Visual Arts and Writing at the University of Victoria Libraries, and works with students, faculty, and instructors at UVic to assist with their research and teaching, collections and instructional support.
She is also the Grants and Awards Librarian, and supports and enhances the research activities and community engagement priorities of UVic Libraries, specifically in the areas of grants funding and awards, including special projects related to community engagement.
Christine Walde is an artist, poet, and librarian whose work combines library and archival research with interests in experimental prose, poetry, visual poetry, performance, and the visual arts.
Her work has been published in print and online journals in Canada, the US, and the UK, including Carousel, CV2, The Fiddlehead, Lemonhound, The Malahat Review, Paratext, Plath Profiles, The Rusty Toque, and Vallum. In 2011, Baseline Press published her chapbook, The Black Car, based on her research working with Sylvia Plath's archives. Another chapbook, Noise and Silence, was published as a digital edition by Poetry is Dead in 2013. In 2018, flask publishing produced Bride Machine, a limited edition artist multiple of 14 folios of poetry inspired by Marcel Duchamp's The Bride Stripped Bare By Her Bachelors, Even. She has written two novels: The Candy Darlings, and Burning From the Inside, which was shortlisted for the 2014 ReLit Award. She is a former member of the Poetry Board of The Malahat Review and is represented by the Rights Factory. Her most recent publication was the critical essay "<maniacs.>: Citizen Critics and Marginalia in Library Copies of Sylvia Plath" as part of The Bloomsbury Handbook to Sylvia Plath.
As a research librarian, Walde is interested in the history and professional identity of the academic librarian. She is a current member of the CARL / ARBC Core Competencies Working Group; and has previously collaborated with her UVic Libraries' colleague and co-investigator Shailoo Bedi in a national case study on Canadian academic librarians embedded in collaborative research projects, published in College and Research Libraries. Walde has also been involved with other research projects at UVic, including: Linked Modernisms, a computational ontology of Modernism with UVic Professor Stephen Ross; Moving Trans History Forward with Aaron Devor, Academic Director of the Transgender Archives, and Lara Wilson, Director of Special Collection and the University Archivist at the University of Victoria. She has presented at numerous conferences across Norther America, including BCLA, CLA, OLA, GSISC, ALADN, CARA West, and PAMLA. She is the former Co-Chair of the Vancouver Island Library Staff Conference, and Keeping it ReAL.
In 2018, Walde was the recipient of the BC Academic Libraries Section (BCALS) Outstanding Contribution Award, which recognizes an individual who works in an academic library whose professional achievements have made a real difference to students, faculty, or colleagues in British Columbia.