Equity statements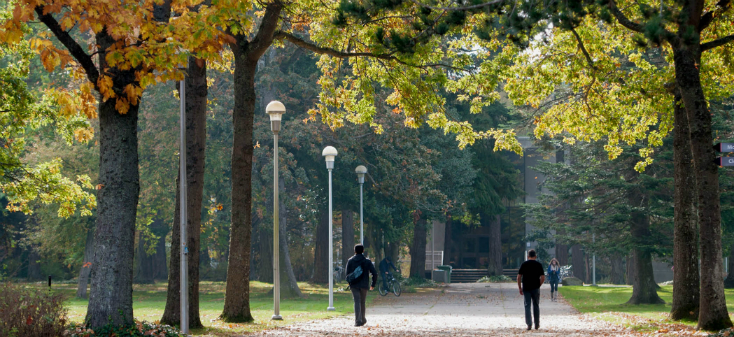 After consultation with many committees and individuals within the institution, UVic approved a revised equity statement in spring 2018. This statement reflects UVic's values in and commitments to equity, diversity and inclusion.
Shortened equity statement for job postings
Full equity statement
Consistent with UVic's values, we acknowledge and respect the lək̓ʷəŋən peoples on whose traditional territory the University of Victoria stands and the Songhees, Esquimalt and WSÁNEĆ peoples whose historical relationships with the land continue to this day.
UVic is committed to upholding the values of equity, diversity, inclusion and human rights in our living, learning and work environments. We know that diversity underpins excellence, and that we all share responsibility for creating an equitable, diverse and inclusive community. In pursuit of our values, we seek members who will work respectfully and constructively with differences and across levels of power.
We actively encourage applications from members of groups with historical and/or current barriers to equity, including, but not limited to,
First Nations, Métis and Inuit peoples, and all other Indigenous peoples;
members of groups that commonly experience discrimination due to race, ancestry, colour, religion and/or spiritual beliefs, or place of origin;
persons with visible and/or invisible (physical and/or mental) disabilities;
persons who identify as women; and
persons of marginalized sexual orientations, gender identities, and gender expressions.
We recognize that many of these identities intersect and that therefore, equity, diversity and inclusion can be complex. We value the contributions that each person brings, and are committed to ensuring full and equal participation for all in our community.
For questions about the equity statement and its use, please contact the Manager, Equity and Diversity.
Learn more:
UVic's Discrimination and Harassment Policy (pdf)
UVic's Territory Acknowledgement
Definition of persons with disabilities (visible and invisible)
Shortened equity statement for job postings
Search committees at UVic can use either the full version of the equity statement or this shorter version:
UVic is committed to upholding the values of equity, diversity, and inclusion in our living, learning and work environments. In pursuit of our values, we seek members who will work respectfully and constructively with differences and across levels of power. We actively encourage applications from members of groups experiencing barriers to equity. Read our full equity statement here: www.uvic.ca/equitystatement