The President and Vice-Chancellor provides overall leadership to the university. It's their responsibility to fulfill the university's vision and mission. The president directs the operation of the university, including its academic work, business affairs and alumni relations. They also oversee government relations and engagement with the broader community.
President Kevin Hall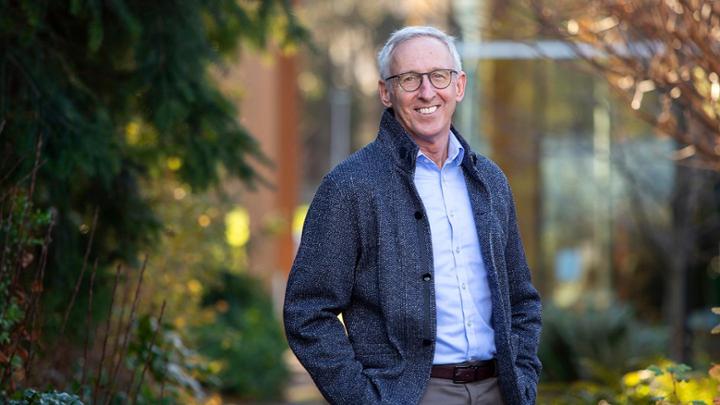 Kevin Hall is the president of the University of Victoria. His five-year term began Nov. 1, 2020. Read about his appointment.
Hall is an innovative academic leader and civil engineer, known for his strong commitment to community engagement and research excellence. Before UVic, Hall's 35-year career is defined by his leadership in issues of equity, diversity and inclusion, access to education and sustainability. He has held leadership roles at Queen's University, the University of Guelph, and most recently, the University of Newcastle (Australia). Over the coming years his experience will help to advance UVic's global reputation in these areas and more.
Welcome to the Territory & Installation Ceremony
Following Coast Salish protocol, President Hall formally requested permission to work on lək̓ʷəŋən territory prior to being installed as UVic's eighth president and vice-chancellor at a ceremony hosted by Chancellor Shelagh Rogers and the Office of Indigenous Academic & Community Engagement. The ceremony was shared on September 28, 2021.
"I am honoured to have been selected as the next president of UVic, one of Canada's leading universities and an institution profoundly committed to equity and excellence."
"I am excited and inspired to join a university that strives to be a global exemplar in vital causes that hold the key to our future. UVic is a university that nourishes and shapes tomorrow's leaders, shows global leadership in supporting a brighter future for Indigenous Peoples and communities, and engages deeply with communities locally and around the world to drive social, environmental and economic change."
Kevin Hall

Associate VP Global Engagement
Dr. A.R. (Elango) Elangovan has been appointed associate vice-president global engagement (AVPGE), effective September 1, 2022, for a five-year term. 
The AVPGE reports to the president and provides leadership for the Office of Global Engagement. They provide the strategic vision and executive leadership to enhance UVic's global connectivity and international profile. The AVPGE is responsible for our institutional global strategy and the integration of global aspirations across all university plans. 
About the office
Our role 
The Office of the President supports the university's collective vision and priorities by facilitating collaborative action and providing strategic direction.
We work in services of our on-campus community of students, staff and faculty; the campus Indigenous community; and the executive offices and governance bodies. We engage with the broader off-campus community including Indigenous Nations; local and regional communities and organizations; governments and funding organizations; alumni and donors.
Our priorities include:
Supporting the president and executive to achieve institutional goals
Being a catalyst for new ideas and opportunities
Responding to critical institutional issues
Coordinating and facilitating institutional plans and cross functional activities
Providing direction and approvals on topics of institutional importance
Fulfilling governance responsibilities (board, senate, policy)
Positioning the president as a spokesperson for the university
Recognizing and celebrating the achievements of students, staff, faculty and alumni
Responding to queries, complaints and suggestions
As a team of committed professionals, we strive to be welcoming and inclusive, and are dedicated to being flexible, generous, collaborative and open to other perspectives.
Our team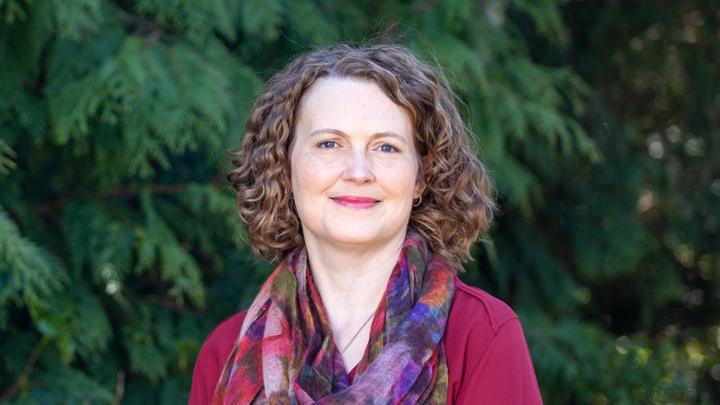 Christina Harris
Co-Director (Acting)
Communications, Strategic Planning & Critical Issues/Initiatives
I advise President Hall and work with campus colleagues on strategic planning, critical issues and priority initiatives. I lead communications and engagement for the office.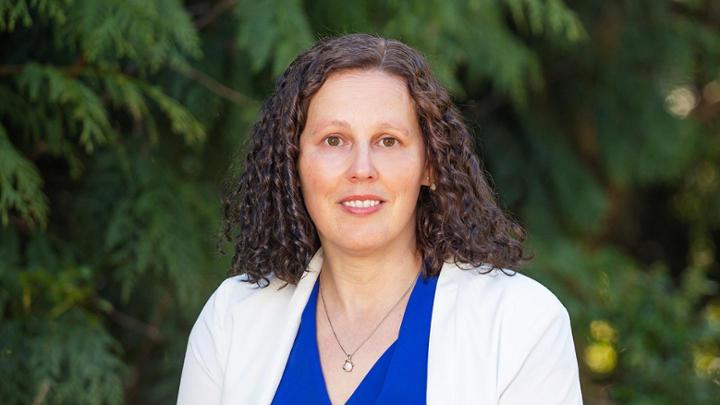 Tamsin Kaneen
Co-Director (Acting)
Operations & Presidential Activities/Priorities
I lead the president's team, provide strategic advice to President Hall, and work with colleagues across campus to implement UVic's institutional priorities and initiatives.
James Pepler
As Project Officer, I provide support for strategic initiatives led by the Office of the President including stakeholder engagement, writing, research, event planning and administrative support.
Leanna Wong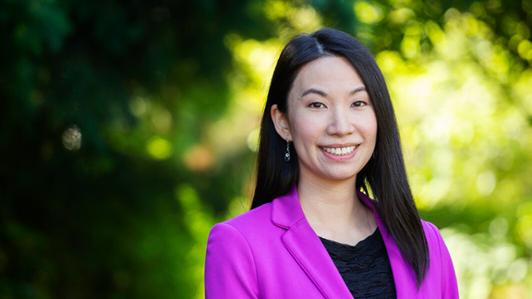 As the Executive Coordinator to the president, I provide executive and administrative support to President Hall and coordinate his activities, including managing his calendar, arrangements and briefing materials. 
Mira Cvitanovic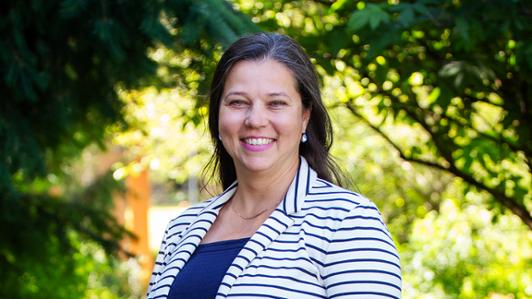 As Administrative Coordinator, I provide support through the preparation of presidential correspondence and materials, coordination of presidential committees, events, and meetings, and the provision of financial accounting support.
Presidential communications
Select public statements & announcements
Appointment of Associate Vice-President Global Engagement (July 5, 2022)

Op-Ed: UVic is a major part of Greater Victoria (Times Colonist, July 1, 2022)
Victoria Pride Week (June 24, 2022)
National Indigenous Peoples Day (June 21, 2022)
National Indigenous History Month (June 1, 2022)
Jewish Heritage Month (May 18, 2022)
Appointment of Vice-President Finance & Operations (May 13, 2022)
Earth Day (April 22, 2022)
Well wishes for our students at the end of term (April 5, 2022)
Appointment of Vice-President Indigenous (April 4, 2022)
Indigenous Languages Day (March 31, 2022)
Celebrating Trans+ lives — Transgender Day of Visibility 2022 (March 30, 2022)
International Day for the Elminiation of Racial Discrimination (March 21, 2022)
Happy Pride Week at UVic (March 14, 2022)
International Women's Day (March 8, 2022)
President's statement on Ukraine attack (March 4, 2022)
Pink Shirt Day (February 23, 2022)
UVic strategic planning (February 17, 2022)
Black History Month (February 1, 2022)
Holocaust Remembrance Day (January 27, 2022)
President's welcome back to in-person instruction (January 25, 2022)
Appointment of next Vice-President Academic & Provost (December 15, 2021)
Op-Ed: We have entered a time of transformation (Times Colonist, Oct 14, 2021)
President's update: What to expect for the first week of classes (September 2, 2021)
Social media
Activities & events
President's town halls
President Hall holds town halls periodically to engage with members of the university community. Town halls are recorded for those who aren't able to attend.
Speakers series 
GameChangers is a new President's Speakers Series focussed on introducing our dynamic and innovative new researchers and leaders to the UVic community.
Recognition
Campus Kudos in a series of informal events hosted by President Hall to celebrate and acknowledge the achievements and accomplishments of our talented and hard-working staff, faculty and students.
The next Campus Kudos will be held in fall 2022 and this event is closed for nominations. 
Nominations may be submitted at any time and are being accepted for Spring 2023.
Listening tour
President Hall began his role as president of the University of Victoria in November 2020 with a President's Listening Tour. He spent months meeting with our community to listen and learn about our university, about our strengths and about what is important to our community. 
Accountability
DISTINCTLY UVIC | A Strategy for the University of Victoria
Effective September 2023, UVic's Strategic Plan urges us to be creative, innovative, collaborative and compassionate and brilliant—not on our own, but together. The plan articulates the strengths and priorities that make UVic distinct and guides us towards building a better tomorrow.
University plans
Our university plans guide our work with strategic operational targets and direction.
BC Government 
Make a suggestion
Share your thoughts with Kevin using our suggestion box. 
Contact us
Office of the President